December 31, 2020 • Food •

5 min read
A look back at 2020 | Just Eat for Business
Thank you for all your support during this challenging year. From virtual team parties to helping feed the community, here's a look back on our year at Just Eat for Business.
We started 2020 doing what we do best: making working lives better by delivering great food to offices around the UK. Then COVID-19 hit and almost all offices closed overnight.
But we knew that food perks didn't have to end just because employees were working from home. So, we launched our [email protected]home services to help companies give their teams a well-needed boost with delicious food boxes and gift cards powered by Just Eat.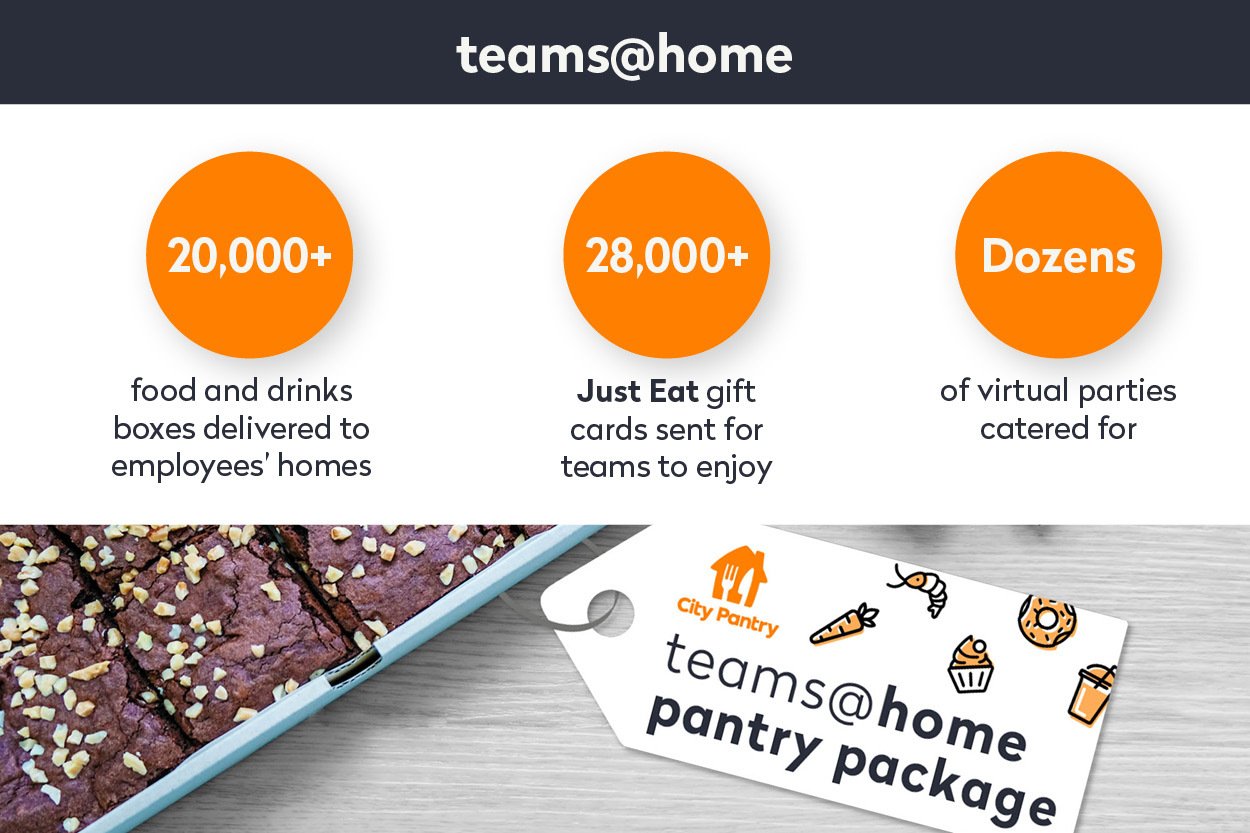 So far, we've delivered over 20,000 food and drinks boxes to employees from over 230 companies across the UK!
Hampers were among the most popular items, especially during the festive season, making up 35% of all orders. Sweet treats made up 20% of all orders, and DIY recipe kits proved to be very tempting at 11%.
We've also sent out over 28,000 Just Eat gift cards to lucky employees from 180 companies, giving them the opportunity to order in the work-from-home lunch of their dreams.
And you can't talk about 2020 without touching on the new business must-have: the virtual work party! Whether it's a summer extravaganza complete with DIY cocktail making kits, a Halloween bash celebrated with creepy cupcakes, or a festive end-of-year party topped off with hampers galore, we've helped dozens of companies throw brilliant virtual parties for their teams.
We've also hosted three of our own too!
---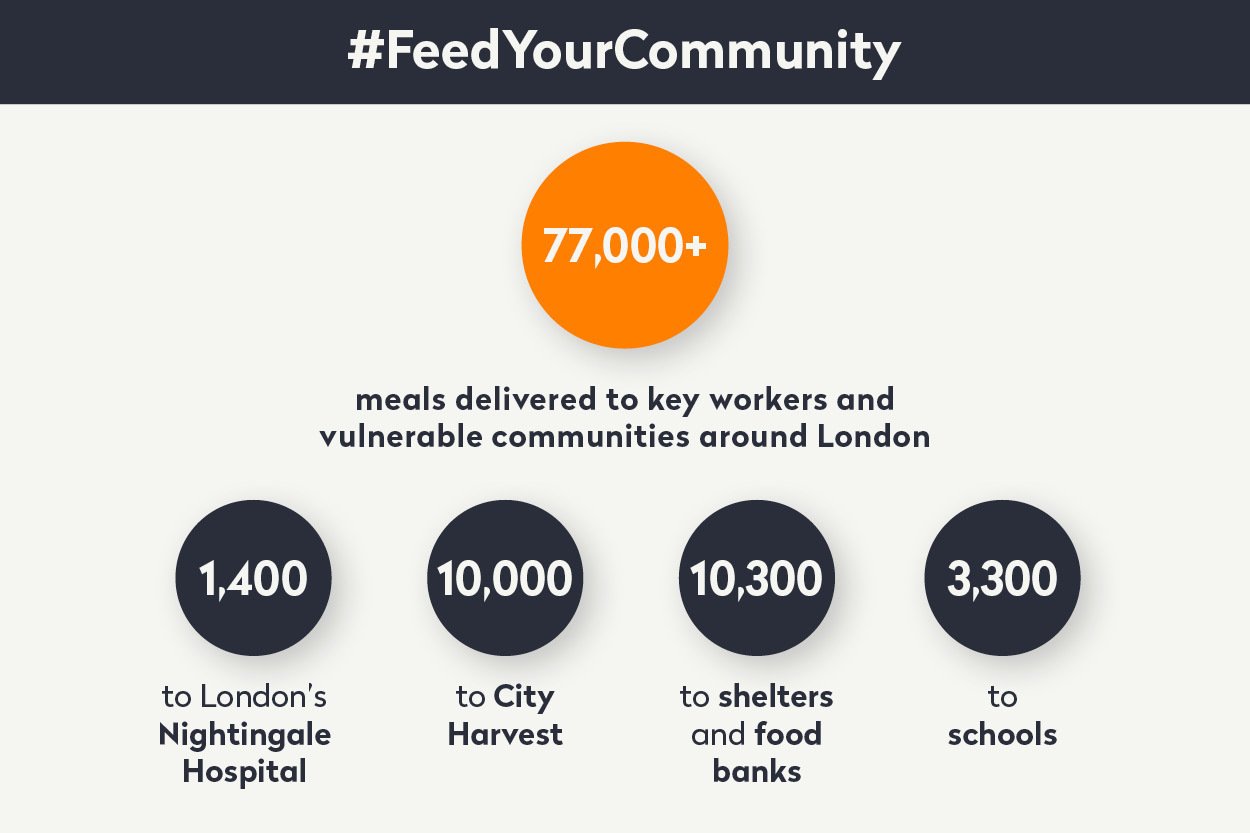 In March, we also launched #FeedYourCommunity in collaboration with our wonderful vendor partners and generous clients to help nourish those on the frontlines and in need.
Since then, we've delivered over 77,000 meals to key workers and vulnerable communities including over...
- 1,400 to London's Nightingale Hospital
- 10,000 to City Harvest
- 10,300 to shelters and food banks
- 3,300 to schools
We want to say a huge thank you to everyone that has pulled together to make such a big difference to so many people's lives.
---
We look back on 2020 with a mixture of emotions. We're proud to have helped companies support their teams at home, as well as helping out in the community.
But it's been a tough year for hospitality, and we're sad to see some of our vendor partners close their doors for good. However, we're committed to continuing to support those who are still open throughout 2021 and beyond.
Thank you for all your support during this strange year, and we hope to see you in 2021 when life will hopefully get a little more normal!