November 14, 2019 • Food •

5 min read
The best office catering options in Leeds
Help us revolutionise the way office food is done! Just Eat for Business offers lots of delicious and hassle-free catering options delivered to your office. Dig in!
We're slowly taking over the UK!
We've launched in several cities around the country earlier this year - including Leeds! With the introduction of Just Eat for Business, companies can now say goodbye to sad office salads and soggy sandwiches.
We believe in lunching together and think you should give it a try too! We make it hassle-free to deliver delicious food straight to your office. We live for team lunches - what better way to bond, except over delicious burrito bowls or gyoza's? Order up!
---
Mythos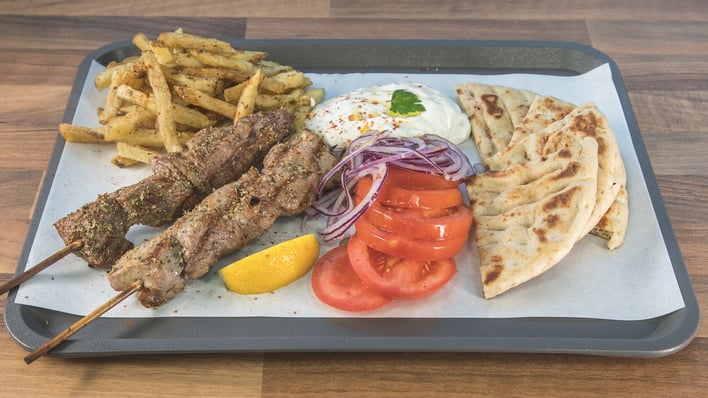 Highly rated greek restaurant Mythos offers all classic Greek and Mediterranean lunches you can think of. Choose between a salad, wrap or box and get your fill of souvlaki, halloumi, chicken, pork or even wild boar.
Spruce up your your team lunch or client meeting with these classic dishes and sign deals over souvlaki.
---
Rola Wala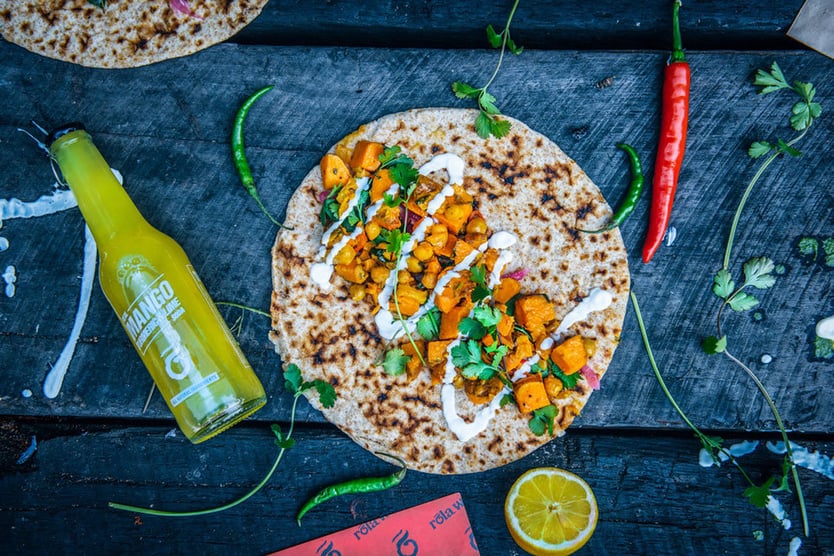 A Just Eat for Business team favourite; known for big rolls (and bowls) bursting with delicious flavours, Rola Wala has quickly become a favourite in the Indian street food scene. Rola Wala offers lots of tasty wraps packed full of classic Indian flavours that will bring big smiles to your office.
We'll have one of everything, thanks!
---
The Viet Baker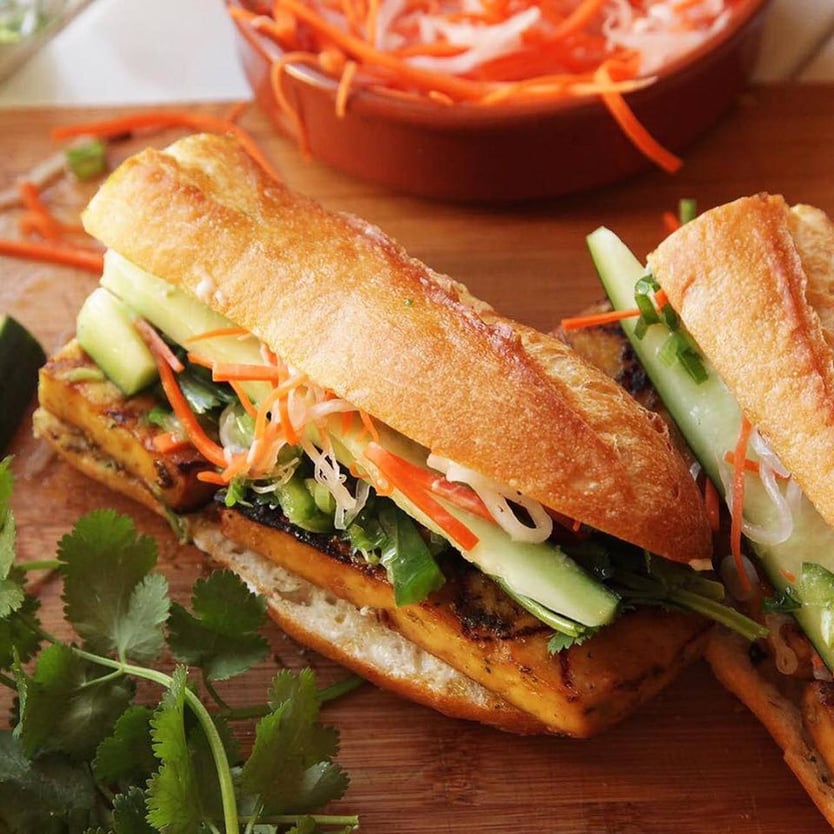 This Leed's cafe is now a part of the Just Eat for Business family! From Vietnamese banh-mi baguettes to pan-Asian inspired dishes, like rice noodle, Malaysian fried rice and unique Vietnamese specialties, this cafe combines the known with the unknown.
Place your lunch order and take a trip to Asia!
---
Revolucion de Cuba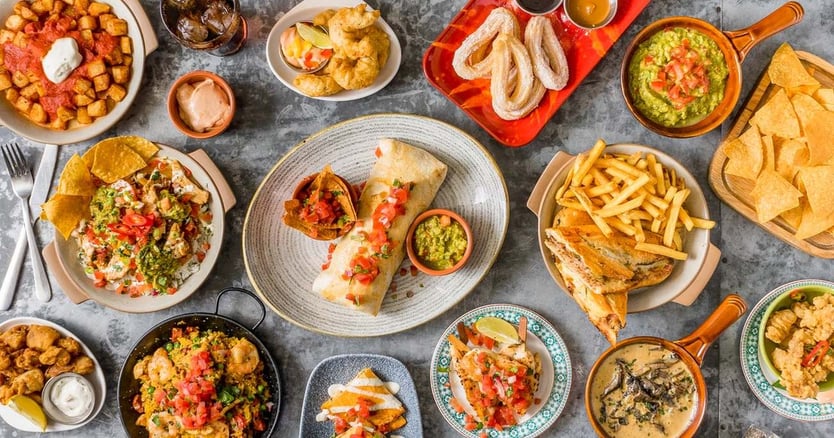 Revolucion de Cuba is a lively cocktail bar with delicious food in Leeds. If your excitement is getting the best of you and you can't wait for happy hour, order their burrito's, cuban sandwiches, tapas and burgers straight to your desk. The perfect Friday lunch.
Cocktails not included.
---
Juici Sushi

Unlike the name suggests, this Leeds restaurant offers more than just sushi. Take your pick between spicy Thai chicken sandwiches, Japanese gyoza, pad thai noodles and sweet and sour noodles!
Office lunches are transformed, with Just Eat for Business!
---
Want to bring Leeds' best lunches into your office?
At Just Eat for Business, we do food at work the right way. That means we deliver some of the best Leeds restaurants and beyond to your workplace. And all for the same price as going direct. We're making office catering in Leeds simple.

So if you're ready to swap office food for good food, hit the button below to see what Just Eat for Business can do for you.