Charity spotlight: the Whitechapel Mission
As we reach the year anniversary of the first UK COVID-19 lockdown, we spoke to Sue from the Whitechapel Mission, one of our #FeedYourCommunity donation recipients, to find out how the shelter has been providing necessary support to people facing homelessness throughout the pandemic.
March 23rd marks a year since the first UK COVID-19 lockdown was announced. Since then, we've been working alongside our generous customers and vendor partners to deliver meals to organisations and charities across London that provide invaluable support to the local community. One of those organisations is the Whitechapel Mission.
Today, we talk to Sue, the centre manager at the Whitechapel Mission, to find out more about the shelter and how it's given a lifeline to people experiencing homelessness during the pandemic.
What does the Whitechapel Mission do?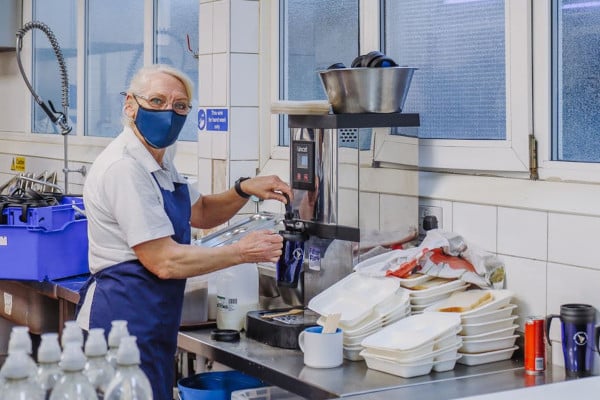 The Whitechapel Mission has been serving the homeless and marginalised for 145 years – including a day centre, skills training and career advice, activity programmes and specialist support for complex needs. By encouraging each person to address the issues which caused their homelessness, we help them to gain the skills and confidence to make lasting changes in their lives. We believe everyone deserves a chance, regardless of their background, race or religion. We are open to all, without exception.

Every day of the year, we welcome the weary faces of men and women facing despair. Many have tried surviving on the streets. Others are encountering homelessness for the first time after losing jobs or facing personal crises. Hundreds of people literally feel that they have nowhere else to turn for help. But through your gifts, you are here for them in their time of need. And we do this without public funding.
How has the shelter been affected by the COVID-19 pandemic?
As The Whitechapel Mission cares for an increasing number of our most vulnerable guests during the COVID-19 emergency, we remain committed to the health, safety and well-being of all. Our guests who are experiencing homelessness don't have the option to "stay at home" to avoid risk to themselves or others.
We continue to offer our essential services (more than 286,452 free meals served during the pandemic). Our response balances the consideration that our guests are highly vulnerable to many challenges. Organizations like ours have a duty to care and not prematurely suspend potentially life-saving services. We are seeing new faces, with new worries — people who are desperately in need of the food, shelter, advice and hope offered at The Whitechapel Mission. People in need continue to be welcomed at our Whitechapel Centre.
Do you feel that the pandemic has brought about a stronger sense of community?
As a result of the pandemic, the community has come together to increase the support to ensure that we continue to serve everyone that comes to our door in need of the essentials in life. Food, showers, clothing, someone with a listening ear and the advice so they can move on to better things. Yes the local community has been a great source of help.
Through our #FeedYourCommunity initiative, we've been delivering meals to the Whitechapel Mission. How have these donations helped?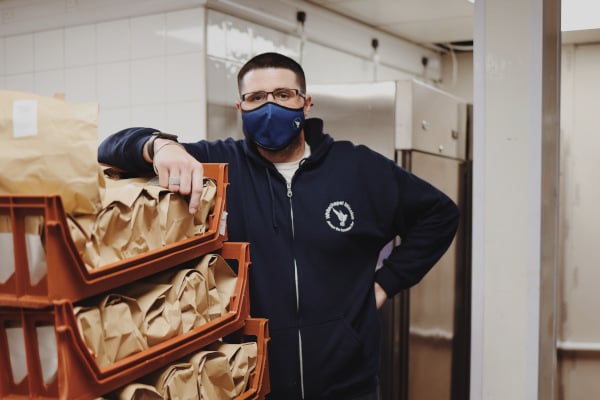 We have seen a 100% increase in people looking for assistance. The Full English Breakfast we serve daily just wasn't enough when it was the only meal people got during the day. #FeedYourCommunity has been a fantastic support in providing additional meals, the nutritious lunches have kept the people we serve sustained.
---
If your company would like to donate meals to our #FeedYourCommunity project, which provides support to charities like the Whitechapel Mission, please contact your account manager or email [email protected] to get started. Thank you.