September 15, 2021 • •

3 min read
Reusable Package Partnership with ClubZero | Just Eat for Business
The service is designed to replace plastic packaging and tackle plastic pollution through a convenient returns system.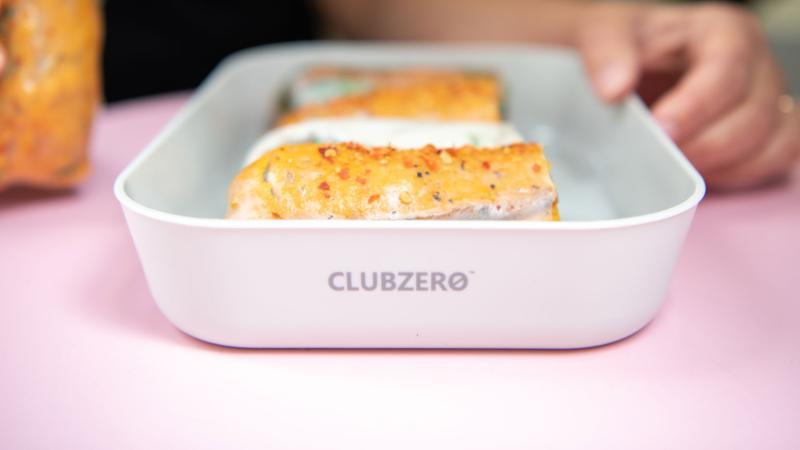 Around 500 million plastic boxes are used across the takeaway sector every year, and even if they're reused multiple times, they almost always end up in landfill. The good news is that as part of Just Eat and CLUBZERO's partnership to tackle plastic pollution, Just Eat for Business has teamed up with London restaurants to trial a reusable packaging service.
CLUBZERO's reusable food boxes use up to 50% less CO2 than plastic-coated boxes and are fully recyclable. When customers order through the Just Eat for Business platform with a participating restaurant, they can choose to opt in for reusable packaging. After they've enjoyed their meal, they can either arrange for the packaging to be collected through the CLUBZERO app or be able to deposit the items at designated CLUBZERO locations.
Designed to replace plastic packaging through a convenient returns scheme, the three-month trial follows on from Just Eat's existing partnership with sustainable startup Notpla's seaweed-lined home-compostable/disposable packaging.
The new partnership aims to work towards the commitment to reduce plastic pollution across the food delivery sector and assess the possibility of rolling out the scheme more widely throughout the Just Eat network. It will explore how best the service will work for reusable food boxes across the food delivery industry.
At Just Eat for Business, we're delighted to be part of this sustainable trial and are very excited to partner with two fantastic vendors, KIN CAFE and Kaleido. KIN CAFE is proud to source its all-vegan menu seasonally and sustainably. They celebrate all things plant-based in their wide ranging menu, from vegan waffles to shakshuka. Kaleido are famed for their fresh, vibrant salad rolls, and work under the belief that healthy food shouldn't scrimp on fun and flavour.
Robin Clark, Senior Director of Global Partnerships and Sustainability at Just Eat Takeaway.com, said: "Building a more sustainable future for the food delivery industry is extremely important to us. We want to use our reach to support our network adopt more environmentally-friendly products and practices… We're excited to expand our work in this space by launching a new partnership with CLUBZERO to test a reusable packaging service in the UK…"
Safia Qureshi, founder and CEO of CLUBZERO, said: "We're shaping the future of takeaway food and beverage at CLUBZERO and have a big ambition to make London a zero-waste city. We're giving consumers the right to choose an alternative to single-use packaging...The future is returnable packaging and we are thrilled to be starting with the best partners in the industry."
This effort comes as part of Just Eat's global carbon footprint analysis, which is in the process of determining both their direct and indirect carbon emissions, and those associated with the food sold and deliveries made on the combined Just Eat platform.
For more information on the trial, get in touch below.