June 21, 2019 • Food •

3 min read
The best Wimbledon-themed treats this summer
Beyond strawberries and cream, let the games begin with these Wimbledon-themed treats.
Strawberries. Pimm's. Some almost-sunny weather. It can only mean one thing: Wimbledon.
The world's most celebrated tennis tournament is back from July 1, and there's more Wimbledon-themed treats this year than ever before.
So whether you're planning on watching the tennis on a second screen at your desk or you just fancy some strawberries, these are the goodies that are guaranteed to be completely ace this summer.
And the best bit? You can get most of these treats delivered to your office in London with Just Eat for Business.
---
Kute Cake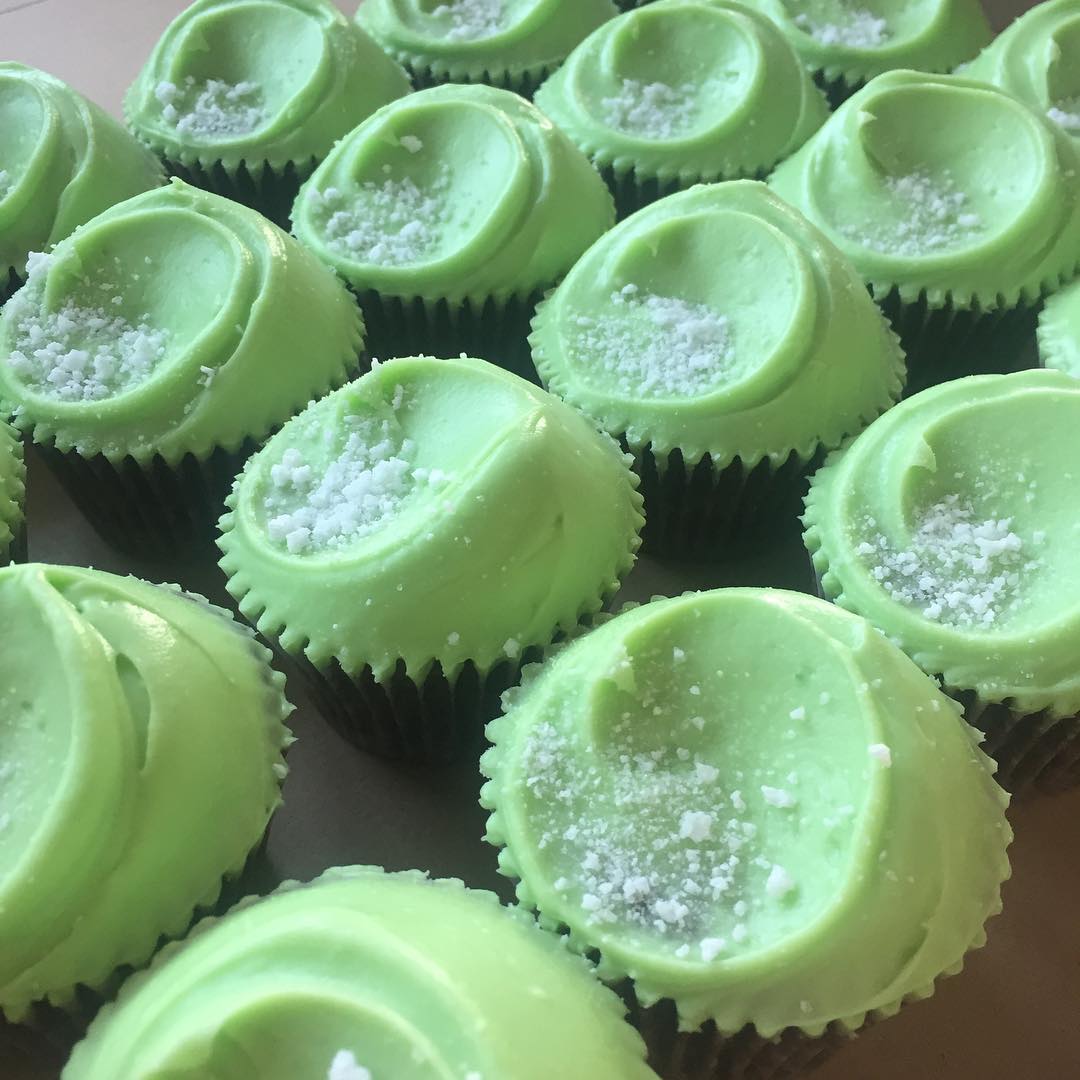 What's more Wimbledon than tennis-ball coloured cupcakes?
Absolutely nothing. And with fresh mint and vanilla flavourings, each cupcake is the perfect companion for watching a couple of rallies this summer.
Interested? At Just Eat for Business, we deliver Kute Cake straight to your office.
---
Meringue Girls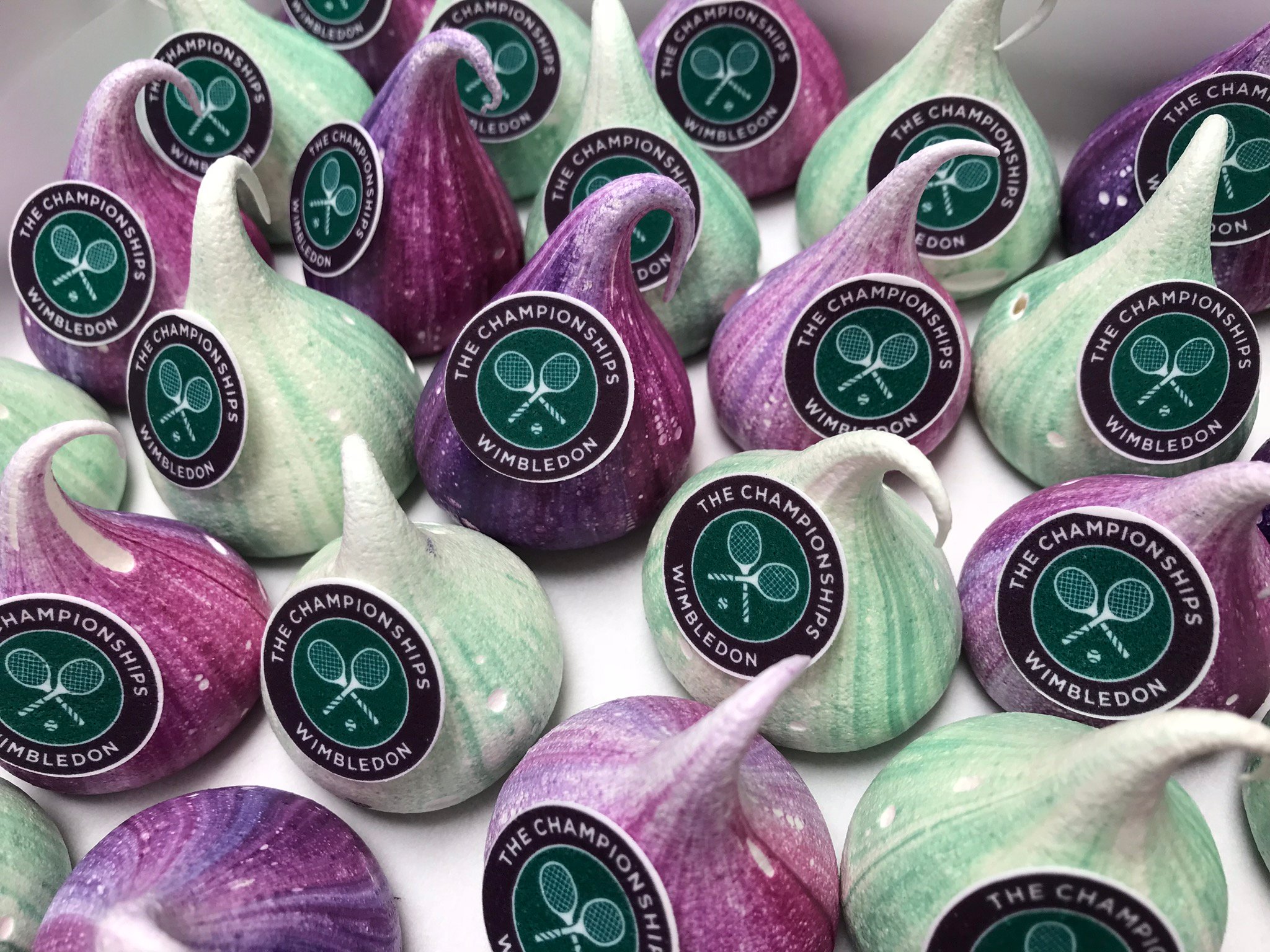 Crispy on the outside, chewy in the middle, and with a whole range of colours - there's a reason why Meringue Girls are an Instagram sensation and one of most popular names of London's street food scene.
And for Wimbledon this year, the Meringue Girls are serving aces with their limited edition Wimbledon versions of their meringue classics. Get a box of 35, a box of 54 or even a crate featuring 170 meringue kisses. And if you want to use these for a Wimbledon-themed office event? You can order Meringue Girls from Just Eat for Business straight to your office.
---
Lola's Cupcakes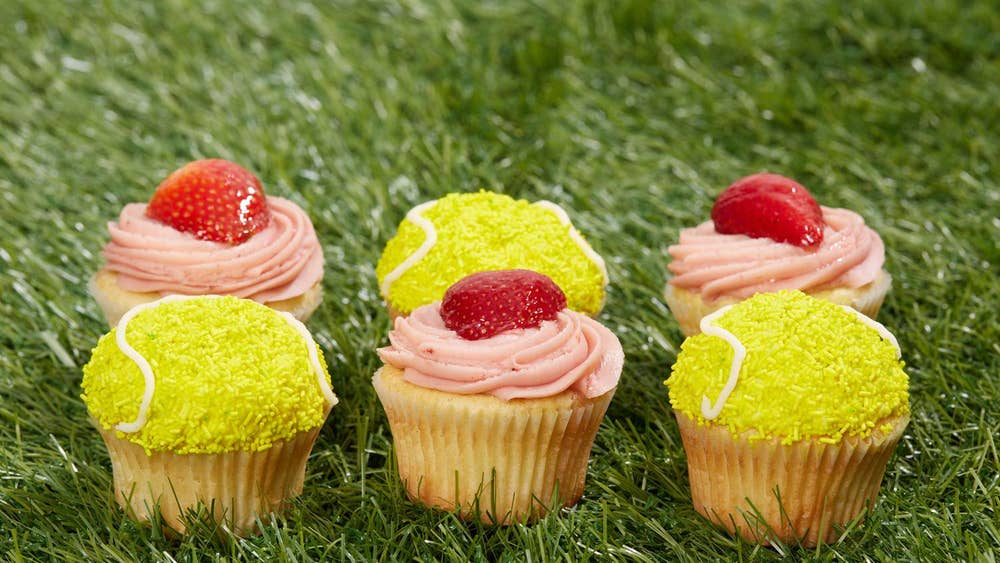 With stores dotted all around London, if you're after fresh, handcrafted cupcakes - look no further than Lola's Cupcakes. Especially when you consider their brand new range of tennis-themed cupcakes.
Perfect for getting into the spirit of Wimbledon, these colourful cakes feature a fluffy vanilla sponge topped with either lime coloured buttercream frosting and white icing or pink buttercream frosting and garnished with a fresh strawberry slice. And take it from us, they're guaranteed to go down a storm at your summer picnic.
---
Chocofruit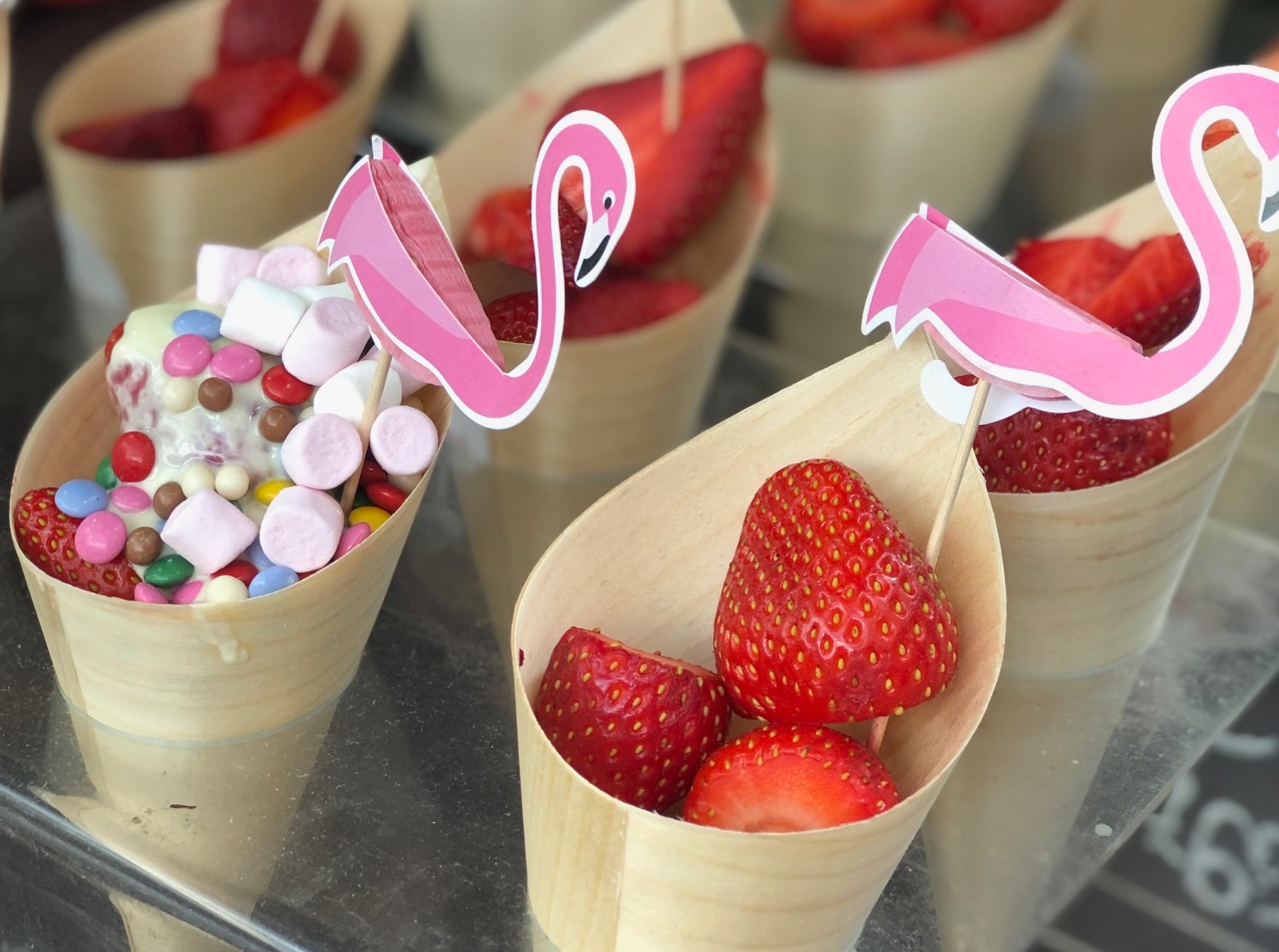 Let's be honest, we couldn't talk about Wimbledon-themed treats for your office without mentioning strawberries and cream, could we?
It's the ultimate tennis companion, and the guys at Chocofruit are taking strawberries and cream to the next level with their fruit cones. Served with the freshest strawberries, lashings of cream and a range of sweet toppings, Chocofruit even bring their strawberry cart to your office or event.
So if you've got a big event coming up? Order Chocofruit through Just Eat for Business ASAP.
---
POPS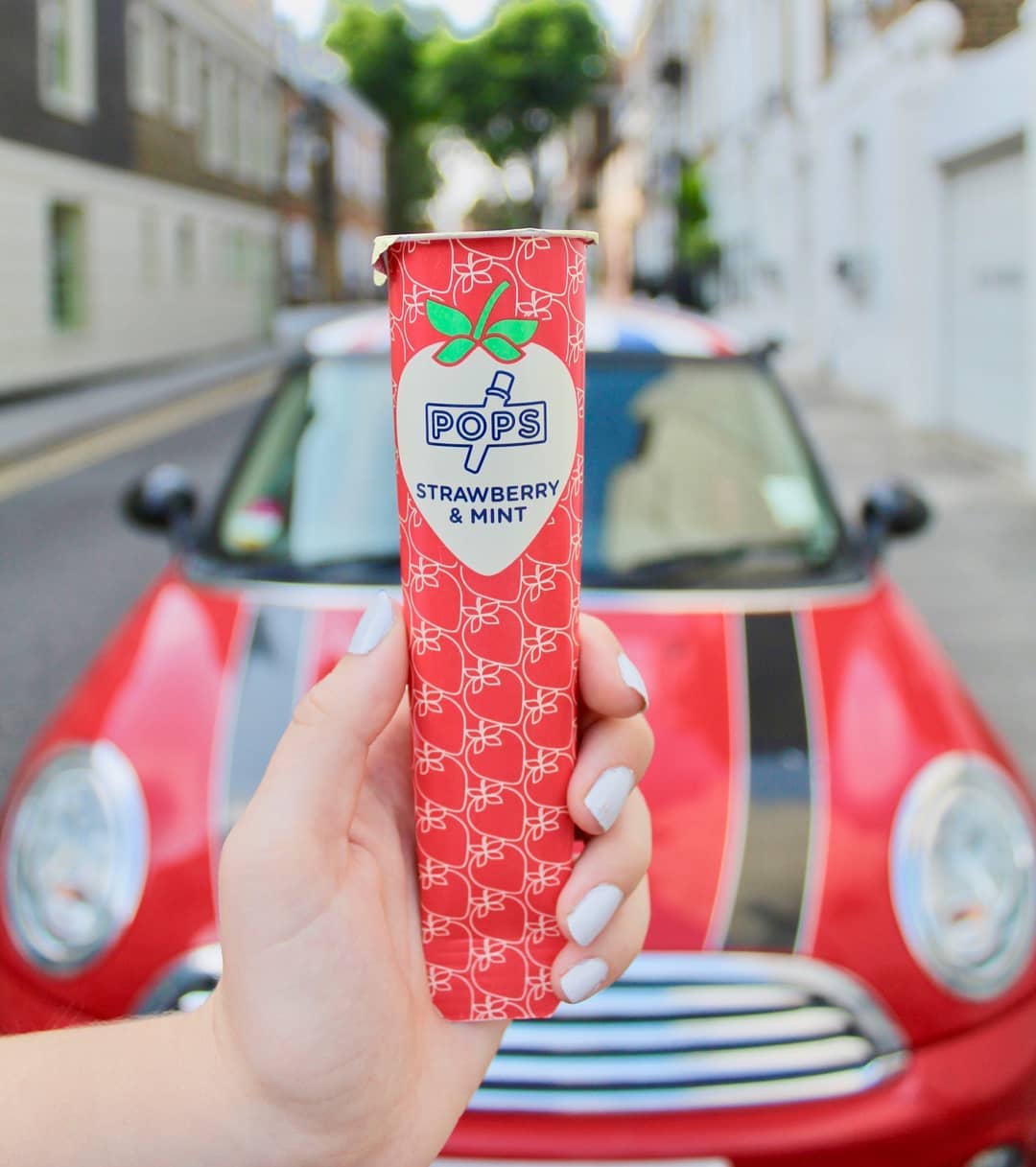 Specialising in goodies for grown-ups, POPS need to be your go-to treats to cool down this Wimbledon.
Serving a range of sweet and boozy popsicles - from seasonal strawberry and mint to a booze-filled Pimm's popsicle - this is one way to break the ice with your friends while watching the tennis.
---
Want to bring some food into your office this summer?
At Just Eat for Business, we do food at work the right way. We deliver the office food to workplaces in London every single day. No fuss. No hassle. And from some of the most interesting restaurants in the city.
So if you want to start doing food at work the right way, take a look at the options near you.