How to show the love in the office for Valentine's Day
Roses are red, violets are blue, why not show your co-workers what they mean to you?
Whether they're always on hand to help out with big projects or get the coffees in when you need a boost, your co-workers and work wives definitely deserve to feel the love this Valentine's Day. Check out our great ideas below and boost everyone's mood this Valentine's!
---
Send love letters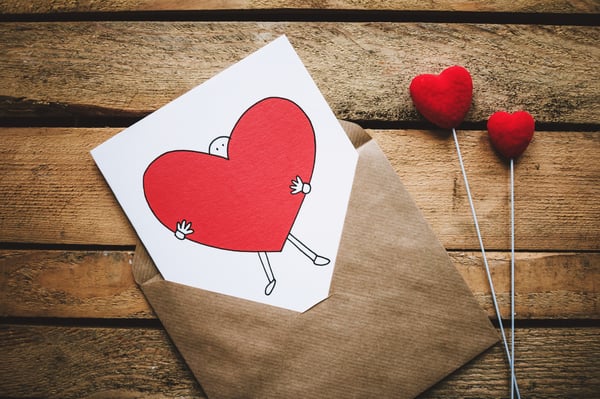 At Just Eat for Business, we celebrate Valentine's Day by sending love letters to each other to say thanks and show appreciation. In the style of Secret Santa, each person gets a random name and writes a quick note, before posting it in our Love Letterbox. Another great idea for your office is a Valentine's Wall, where you can write messages on post-it notes and stick them on the wall for that special co-worker to read! Whether you keep it anonymous or shout it from the rooftops, who doesn't want to receive a love letter?
---
Bond over breakfast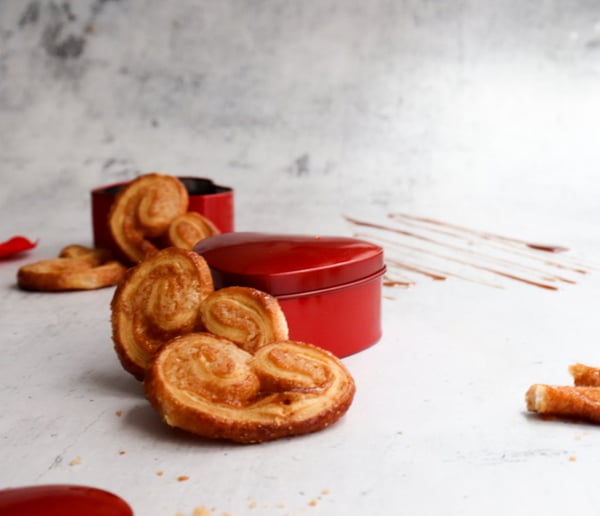 Early morning meeting? Bring the whole team together with a heart-felt breakfast and get them feeling good for the rest of the day. Check out these adorable heart-shaped pastries from Le Montmartre, available to deliver direct to your office! They've got pretty raspberry croissants on offer, too, to really show the love.
---
Team treats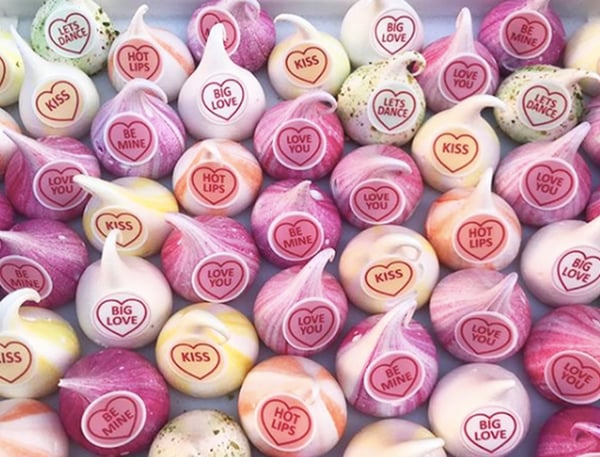 A small act of kindness really does go a long way in the office and it boosts everyone's mood to know they're valued by their employer. From cakes to cookies to these Instagram-worthy meringues from Meringue Girls, we've got just the treats to show how much you care. Surprise your team with a giant brownie (decorated with rose petals, obvs) from Bad Brownie or host a boozy crumble pop-up event in the office with Humble Crumble for an extra special afternoon pick-me-up.
---
Lunch date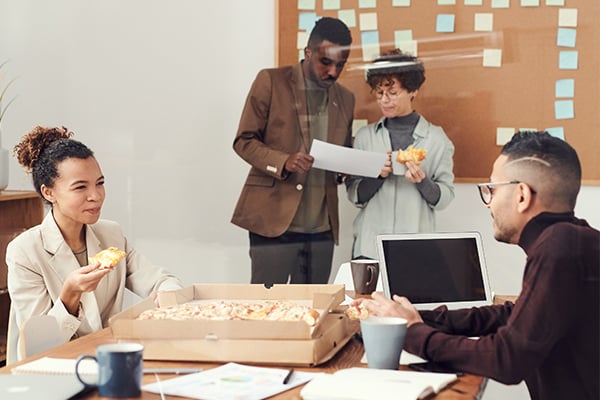 Use a randomiser and set up lunch dates between colleagues who don't usually get to work together so everyone can get to know each other! This is a great way to boost office culture, as no one wants to have strangers for co-workers. Grab your lunch and find a cosy corner to sit and chat, or steal a pizza their hearts with a pizza buffet from one of our great vendors, like Homeslice.
---
Healthy hearts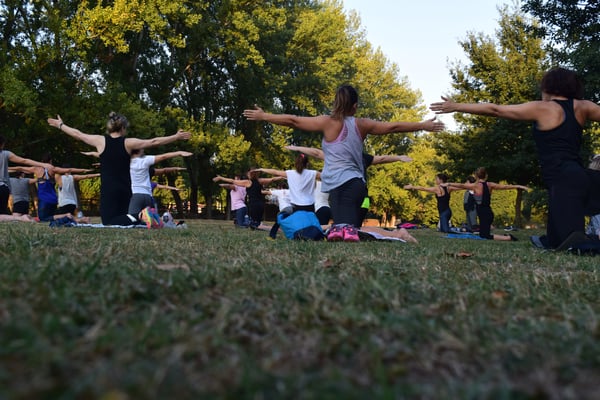 Get hearts racing and host a lunch time activity in the office to promote heart health, such as yoga or HIIT. We love our yoga sessions here at Just Eat for Business – it's a great way to get some exercise into a busy day and gives you a much needed break away from your desk to clear your head.
---
Want to reward your team with delicious food and tasty treats in your office? Our platform makes ordering great food as easy as eating it. And you'll never pay more than us, even if you go direct.
Interested? Take a look at the best restaurants in your area - and start the office food revolution with us.