May 31, 2019 • Food •

3 min read
Best salads in London that aren't just lettuce
Discover the best salads in London and get them delivered to your office with Just Eat for Business.
Searching for delicious salads in London? Well, you're in luck.
Whether it's an indulgent caprese salad you're after or a protein-packed quinoa number instead, the capital's restaurants are proof that salads are anything but boring. And with so many to choose from, we've tracked down the best salads in London to help you out.
This is our guide to the salads you need to try, and the best bit? At Just Eat for Business, we deliver loads of these salads straight to your office.
---
Chop'd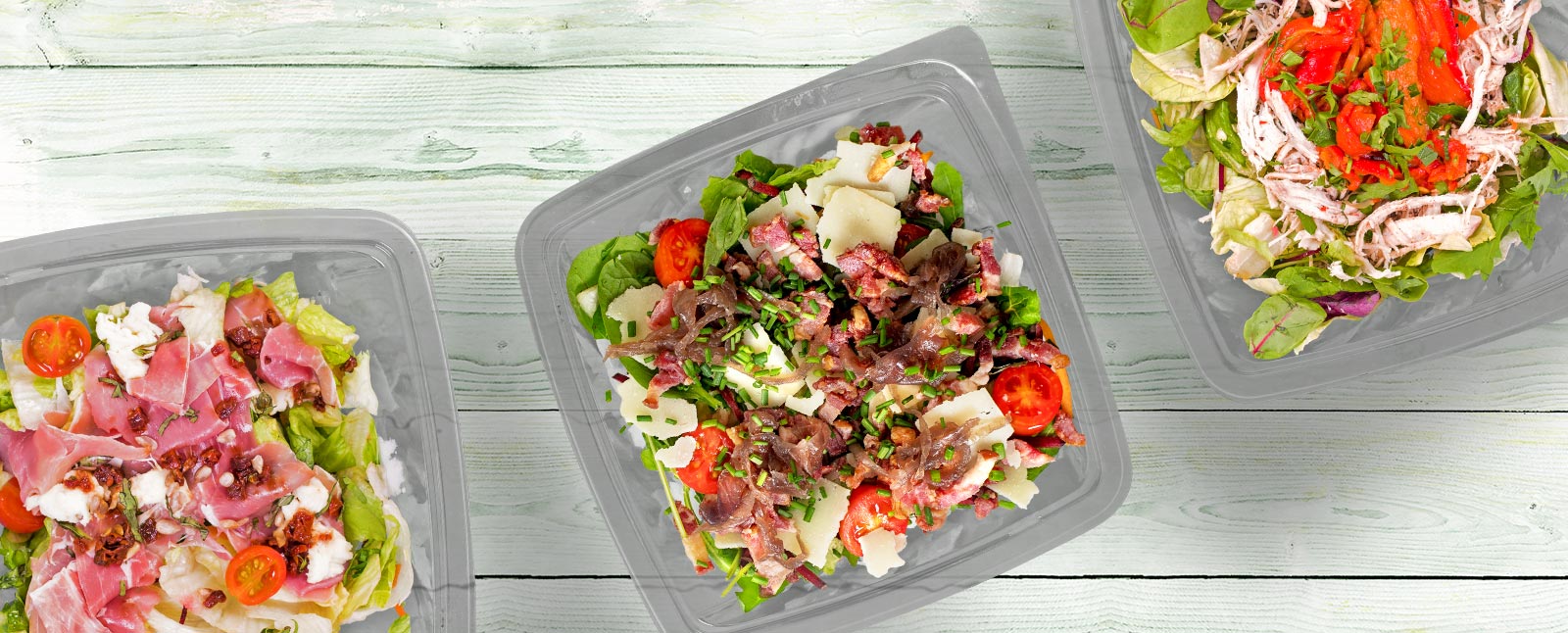 Serving the tastiest build-your-own salads, soups, wraps and stews to the capital's masses, Chop'd should be your new go-to place for the best salads in London. The natural, seasonal and local produce used in every salad bowl means that the food here is as good for your body and your tastebuds. And the best bit? At Just Eat for Business, we deliver Chop'd to your office.
---
Tibits
A small Swiss spot bringing the buffet concept into the 20th century, Tibits offers nourishing hot dishes and soups full of fresh and seasonal vegetarian and vegan delights.
But the star of the show at Tibits? It has to be their incredible spring and summer salads. They might just be some of the best salad platters in the whole of London. But don't take our word for it. Try them for yourself by getting Tibits delivered to your office with Just Eat for Business.
---
Mildreds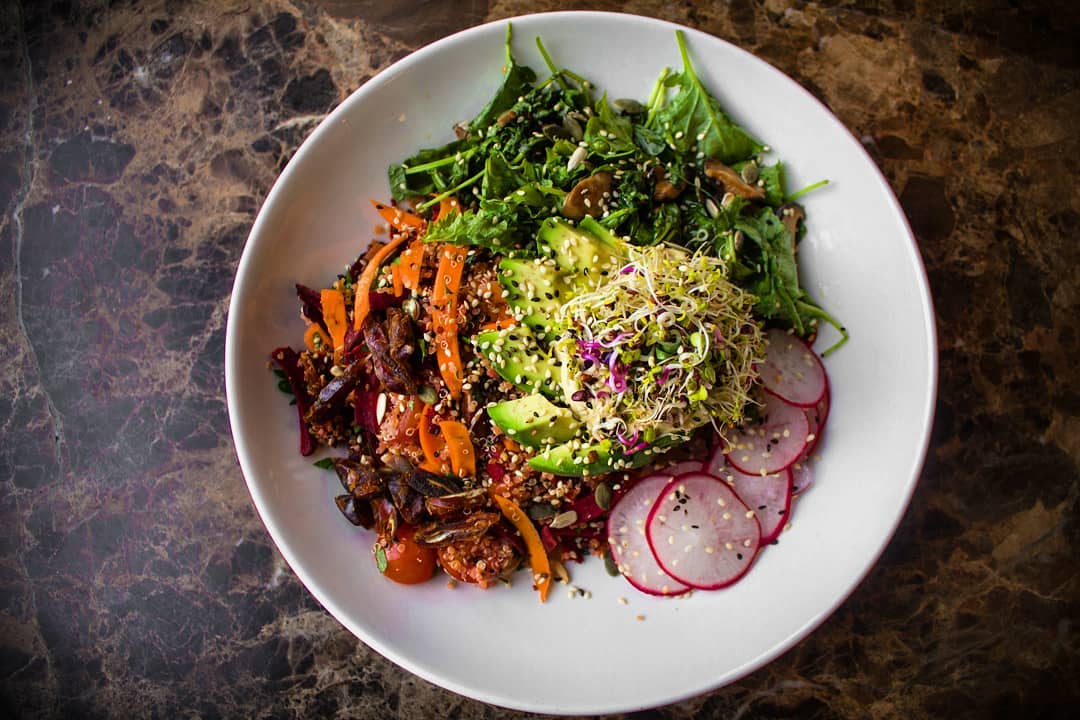 Mildreds has been serving vegetarian comfort food since 1988 when it opened on the then-edgy Greek Street. Today, it has locations in Camden, King's Cross, Soho and Dalston.
And if you fancy braving the queue, you'll find food that'll get the vegetarian juices flowing with super salads featuring caesar, beetroot, marinated tofu and so much more. And take if from us, you really won't mind queueing for good stuff like this.
---
High Mood Food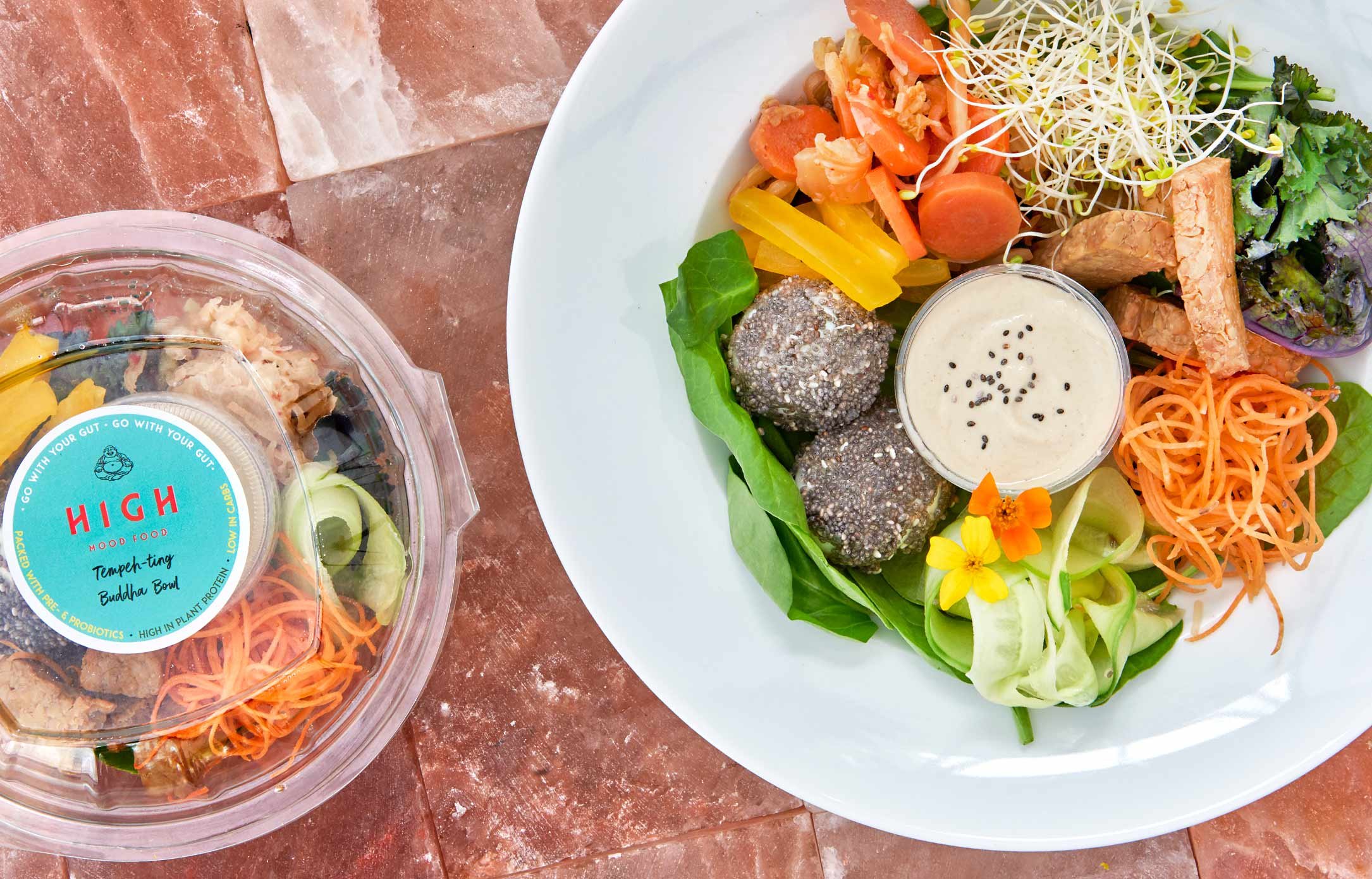 A pure-food haunt for vegans, High Mood Food is changing the game when it comes to salads in London.
The menu is packed with healthy possibilities, featuring bold, generous and enticing salads that are perfect to see you through till 5pm. And with so many salads to choose from - make sure you order the Fermented Salad Bowl for your first venture into High Mood Food. With zingy and imaginative ingredients like kombucha vinegar, biotic mayo, kraut brine and kefir, as well as probiotic hummus dressing the grains and vegetables, this is easily one of the best salads in London.
---
Apres Food Co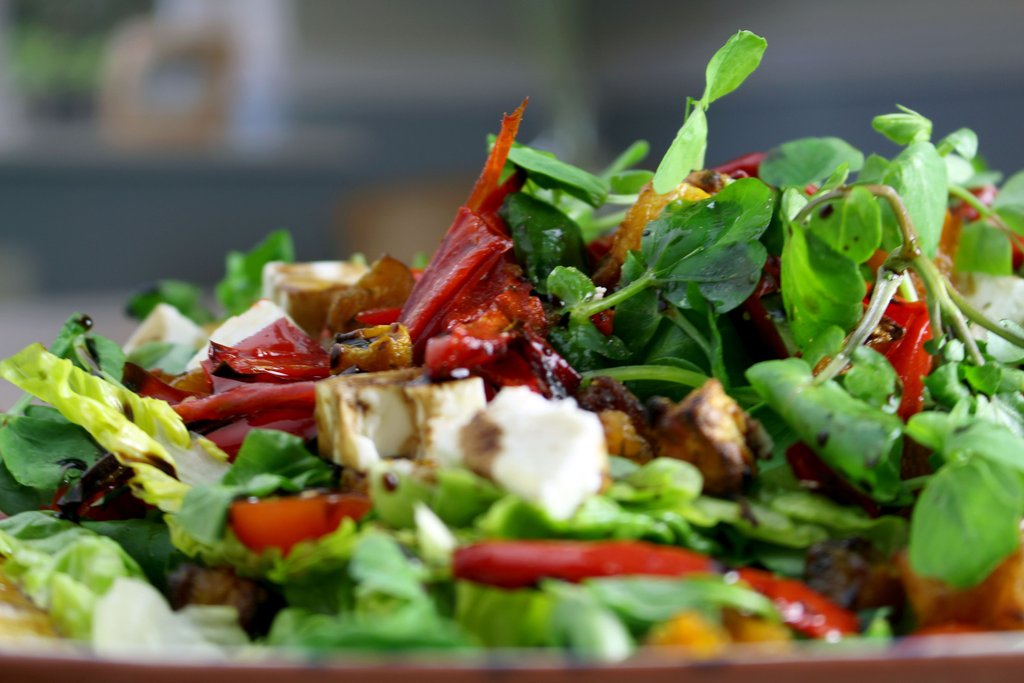 Known for their innovative no-gluten food, Aprés Food Co have set out to 'make friends with food' - and they're certainly succeeding.
Beyond a sterling selection of baked vegan goods - including biscuits and bakewell tarts - Aprés offer a designer salad box, containing a whole list of delicious ingredients like crunchy coleslaw, ragu of chickpea, roast beetroot, butternut squash, organic hummus and so much more. If you've ever thought salads are boring, you've obviously never tried an Aprés Food Co salad.
---
Want to bring the best salads in London into your office? Our London corporate catering platform is just what you need.
At Just Eat for Business, we deliver the best salads to offices in London every single day. No fuss. No hassle. And from some of the most interesting restaurants in the city.
So if you want to start doing food at work the right way, take a look at the salad options near you.