October 18, 2021 • Food •

3 min read
Festive treats to WOW your teams
It's the merriest time of the year, get jolly by ordering tasty holiday treats into the office, delivered by Just Eat for Business.
The most wonderful time of the year is upon us! With holiday season around the corner, nights are getting longer and trips to the snack cupboard more frequent. December is the perfect month to cozy up in the office or at home and celebrate the year with your coworkers while snacking on festive treats.
To help you spread joy and cheer, we've rounded up our favourite Christmas treats for you to enjoy whether you're WFH or celebrating in the office!
---
Nummy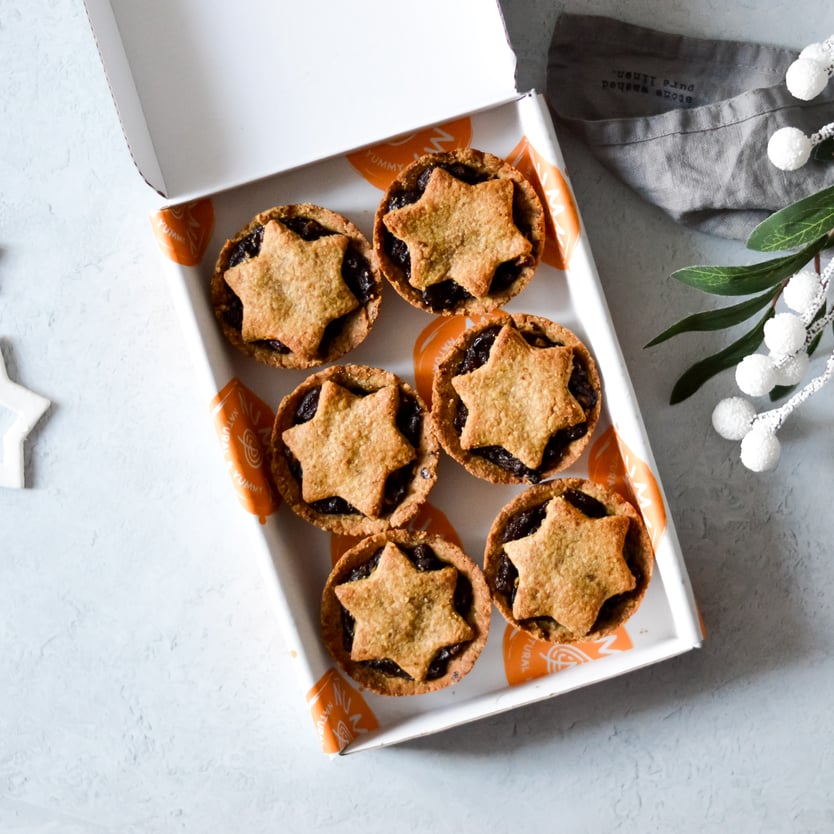 Offering beautiful all-natural vegan treats, Nummy's bakes aren't just delicious, but also pleasing to the eye. Nummy pride themselves on using premium ingredients and natural sugars, but that doesn't mean they skimp on flavour. Their mince pies are rich with sultanas, cranberries and spices, and their doughnuts are baked, not fried, and light and fluffy too. What more could you want?
---
Le Montmartre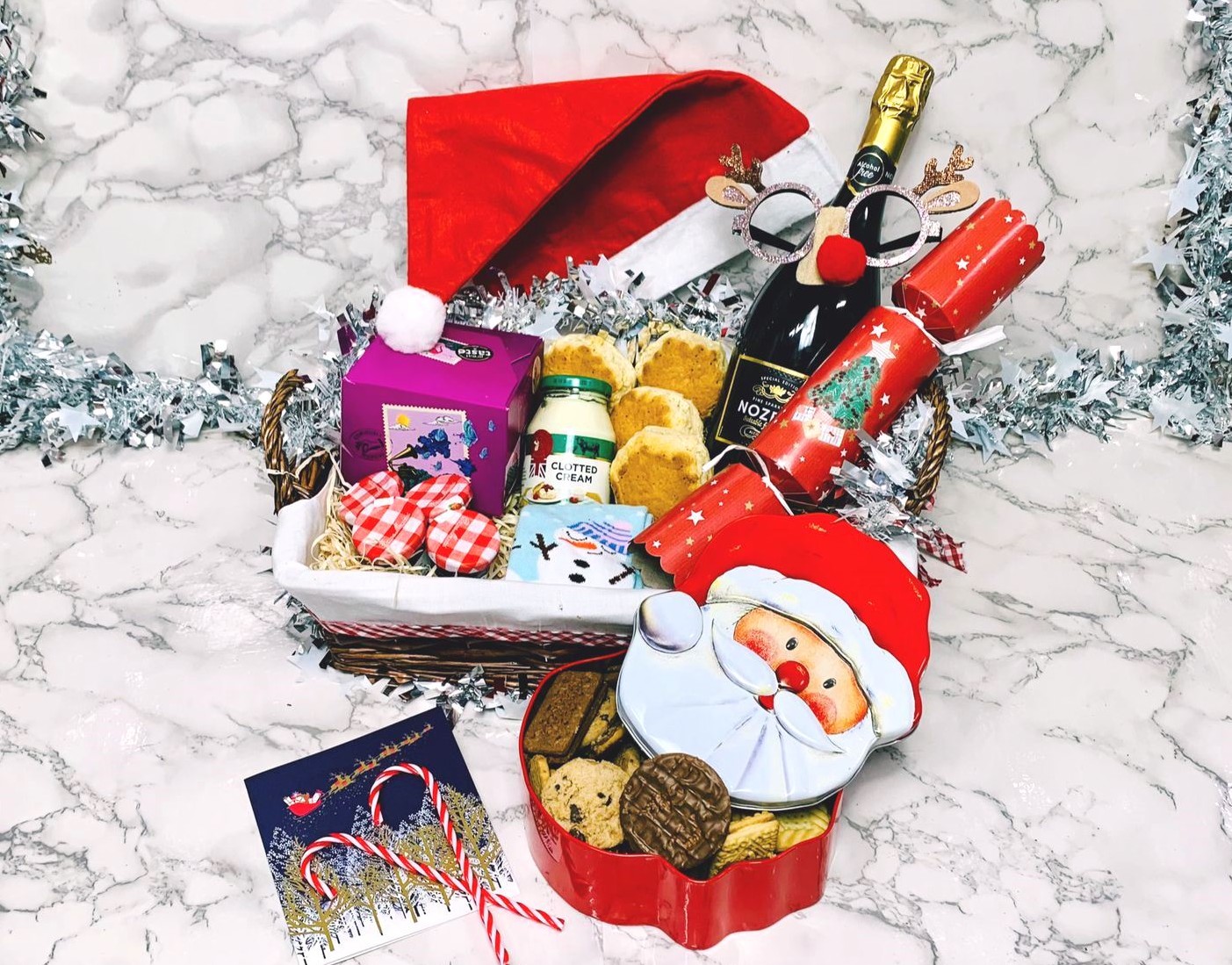 Besides serving a festive menu that leaves no holiday food wishes unanswered, Le Montmartre also offers a Christmas hamper full of treats like truffles, biscuits and Prosecco.
Order one for the team to share or indulge on your own - we won't judge. After all, it can be a stressful time of year!
---
Kid Bay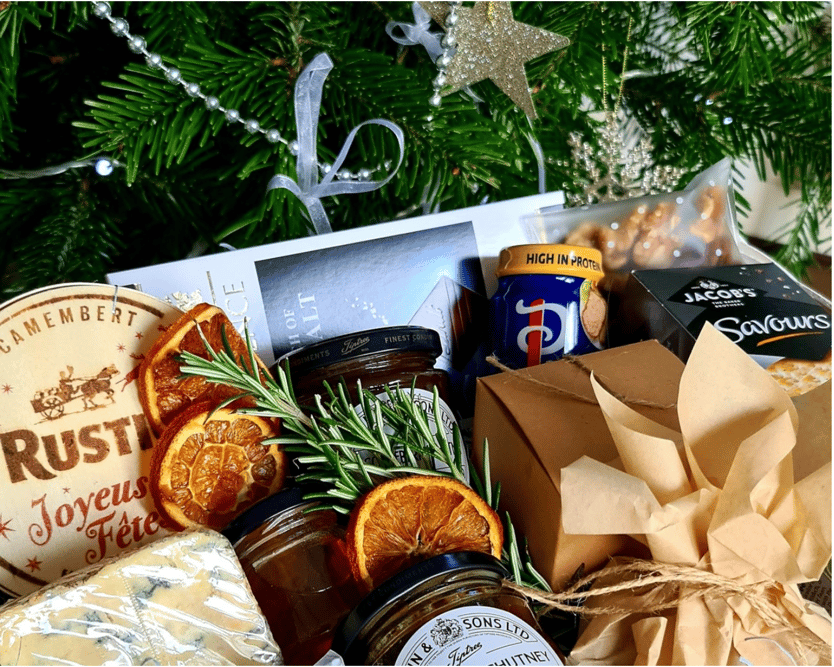 Bring your teams together with a sophisticated evening of wine tasting and indulging in artisan cheeses and crackers with a delicious, carefully crafted gift from Kid Bay. Ideal for celebrating a big win or catering a remote team social, the luxury wine and cheese experience consists of six to ten carefully selected pairings of wines and cheeses, including a delicious blue stilton, a gourmet Morbier, and a creamy goat's cheese.
If you're looking for a unique gift with opulent treats, this it it!
---
Kute Cake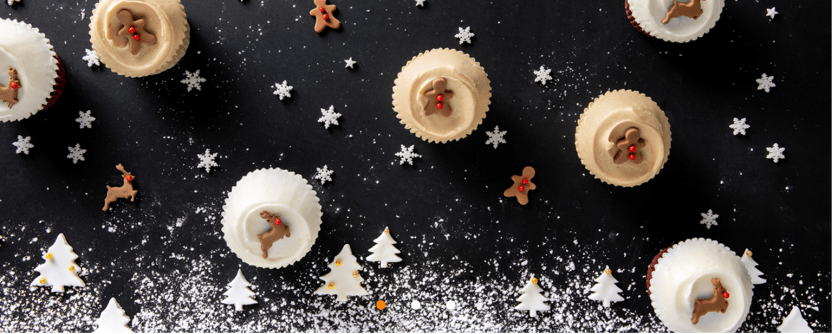 Artisan cupcakes make a beautiful statement for any festive spread - and Kute Cake are no exception! Baked with tempting festive flavours like mint chocolate and red velvet, these cakes are sure to make your office holiday feast unforgettable.
Plus, if you're looking for something a little more hands-on, the decorate your own kits come with ready-baked sponges, frosting, and sprinkles.
---
Wellbox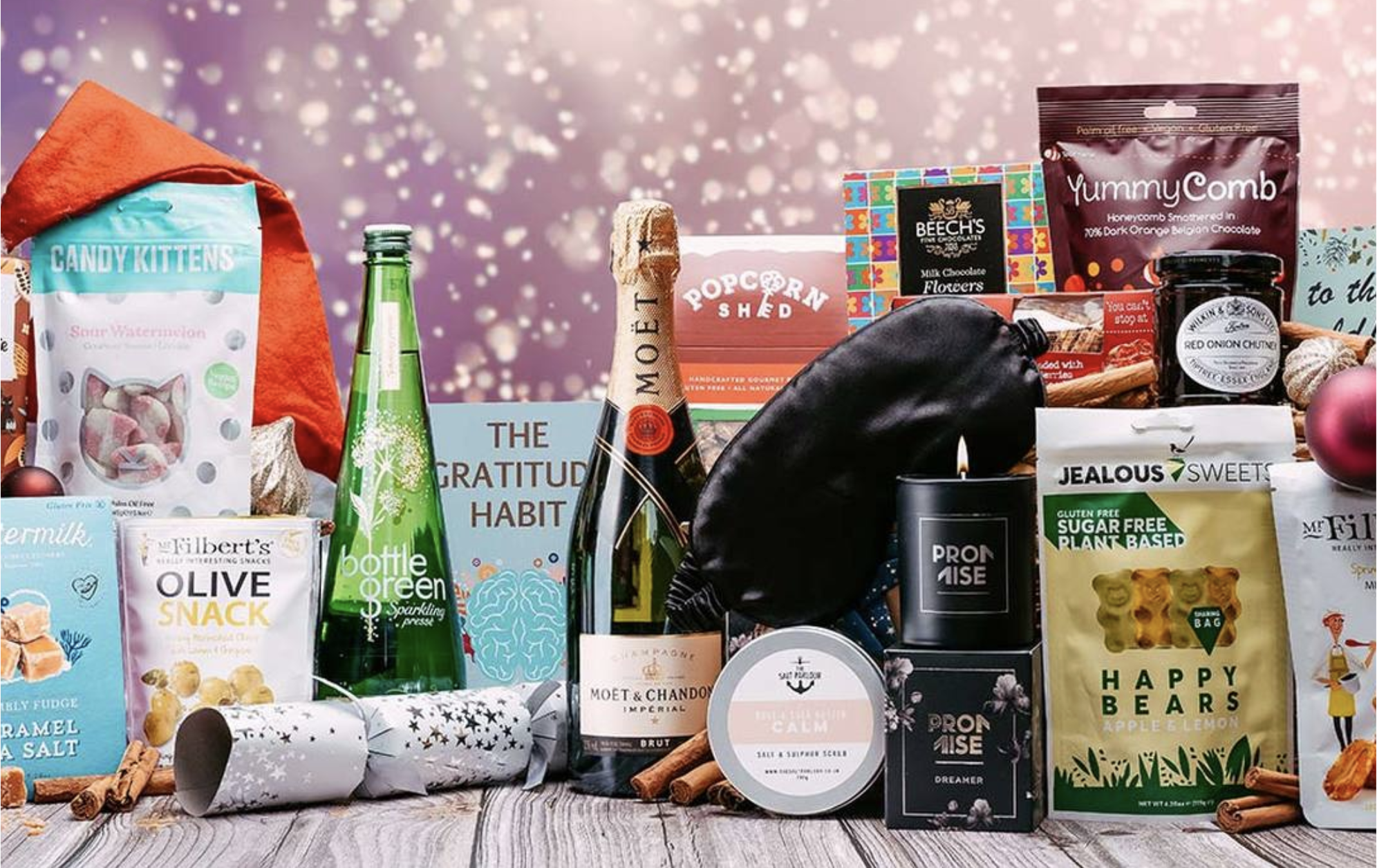 For the ultimate in festive extravagance, look no further than Wellbox. There's a whole range of hampers with something for everyone, and with tasty treats like indulgent caramel sea-salt fudge, artisan chutneys and even a cheeky bottle of Prosecco, your holiday season gifts can be sorted in a couple of clicks.
Healthy Nibbles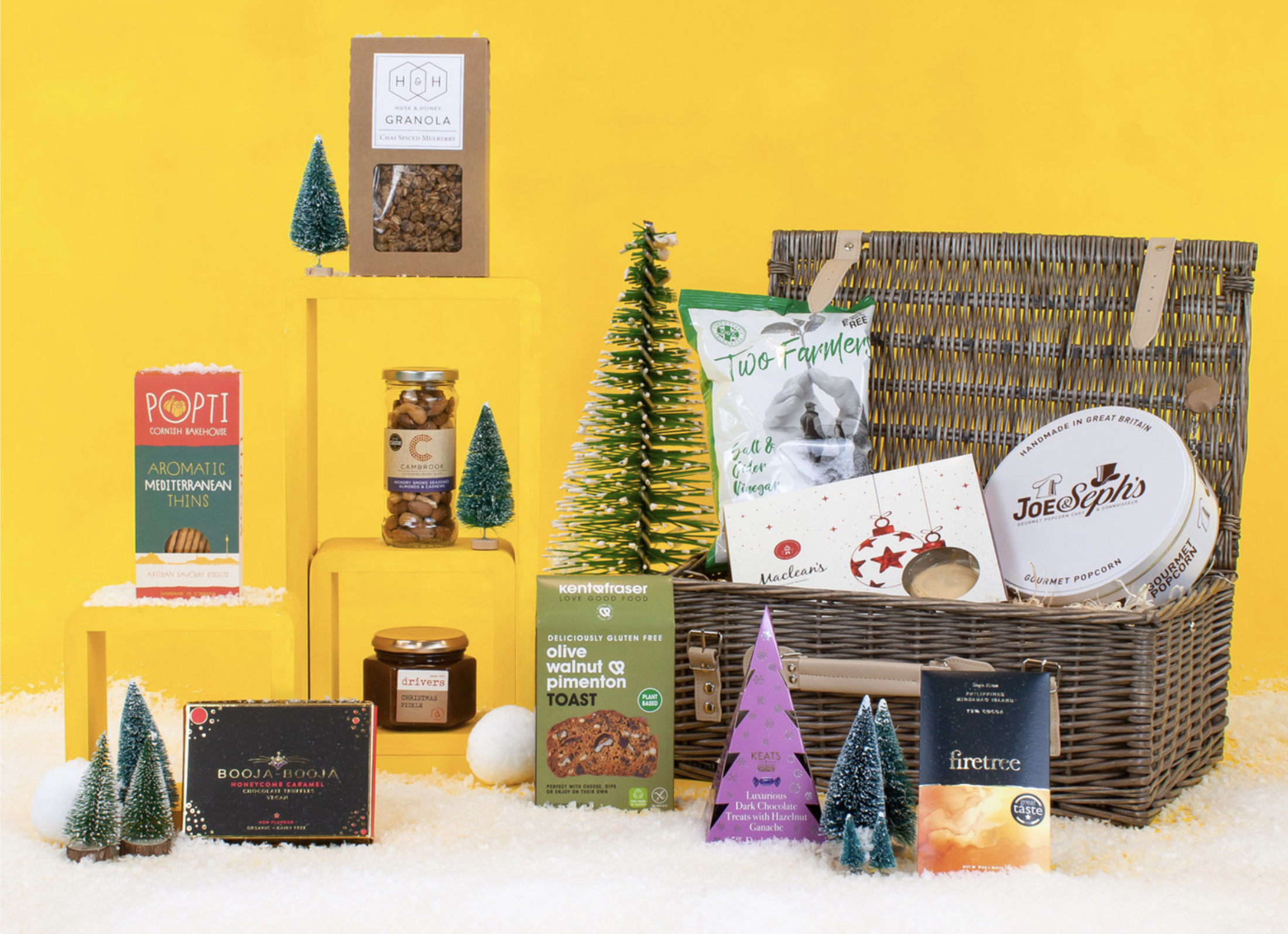 Filled with mouth-watering sweet and savoury treats, Healthy Nibbles offers a brilliant range of Christmas hampers that meet your every need. Whether you're looking for a hamper fit for the whole family, a treat for your vegan colleagues or the cheese lover in your team, Healthy Nibbles has you covered.
Bakester Box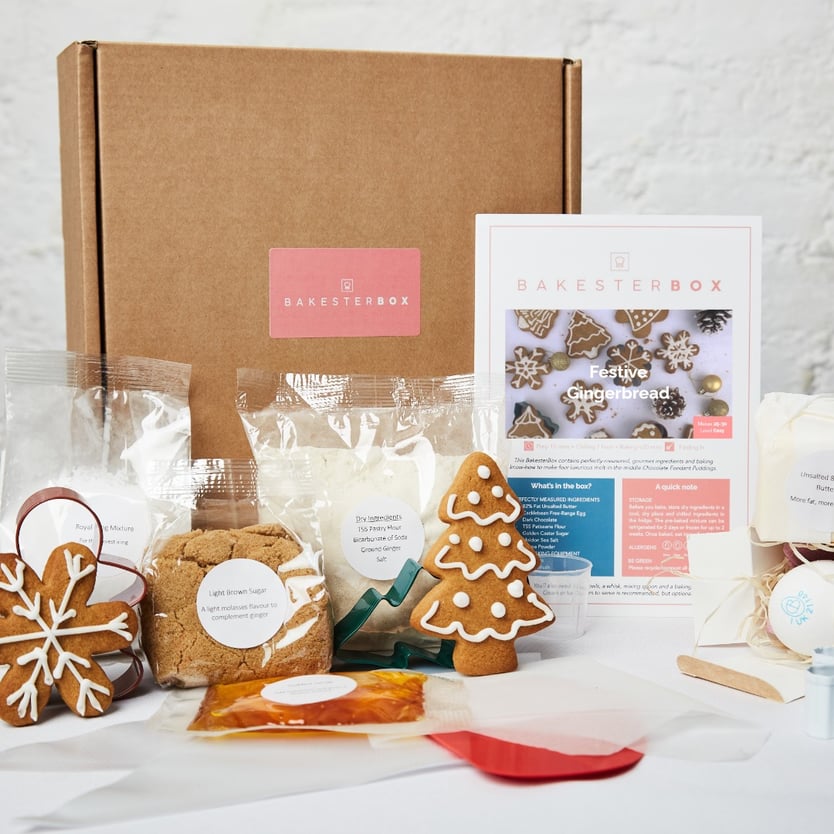 Bakester Box takes the cake for the most beautiful DIY bakes that will provide a wow-factor for your WFH teams! If you're looking for a way to cosy up and unleash some creativity this festive season, what could be better than a DIY Gingerbread cookie kit? Perfect for virtual parties or a fun family activity, Bakester Box gives you everything you need to make 30 delicious spiced cookies.
---
Interested in finding more holiday treats you can get delivered straight to the office?
Get in touch with our team and they'll be able to work with you for all your festive needs - we'll whip up some alternatives for you and your team at the office in no time at all. Or, head to the website and take a look at all the food options in your area.
Simply head to the website, enter your postcode and take a look at all the options available near you today.