October 14, 2021 • Food •

3 min read
Halloween treats to WOW your teams
It's the spookiest time of the year, get in the bewitching mood by ordering ghoulishly-tasty Halloween treats into the office, delivered by Just Eat for Business.
Halloween season is upon us! October is the perfect month to get cozy in your office and celebrate spooky times with your coworkers. To help you do that, we've rounded up our favourite Halloween treats for you to enjoy with your colleagues. You choose, we do the work - so you can start planning your Halloween costume!
---
EK Bakery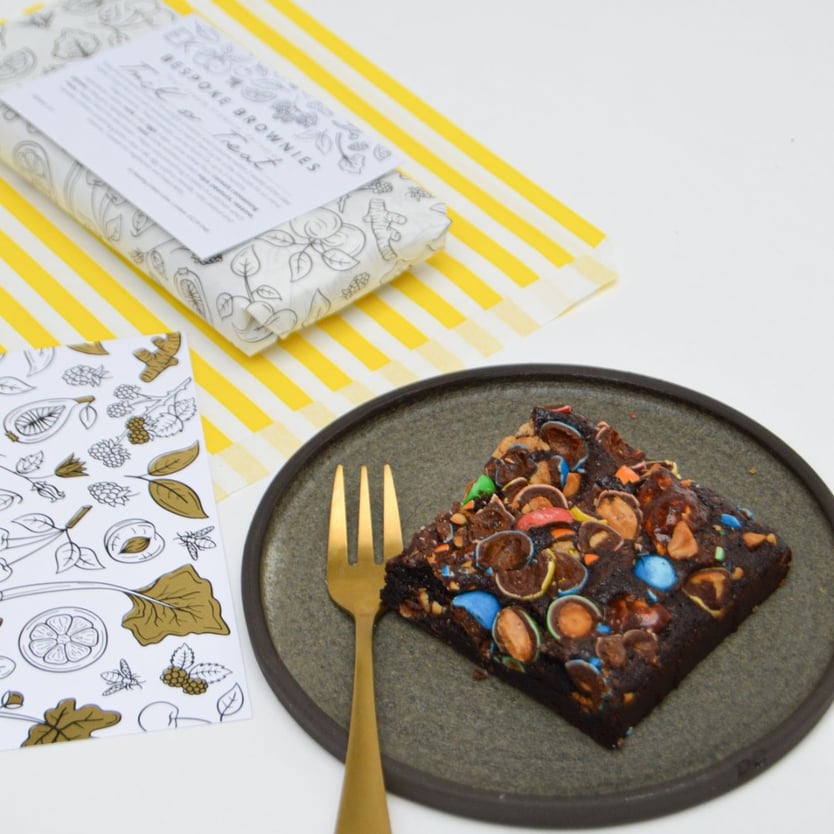 With a signature fudgy brownie recipe, EK Bakery's letterbox brownies are sure to impress. With Halloween around the corner, their trick-or-treat brownies with chunks of chocolate cookie dough, caramelised cornflakes and pretzels and peanut M&Ms will help you get into the spirit of things!
If that wasn't enough, EK Bakery prides themselves in using fairly traded and local ingredients to ensure the best possible flavours and experience, all while being ethical.
Piglet's Pantry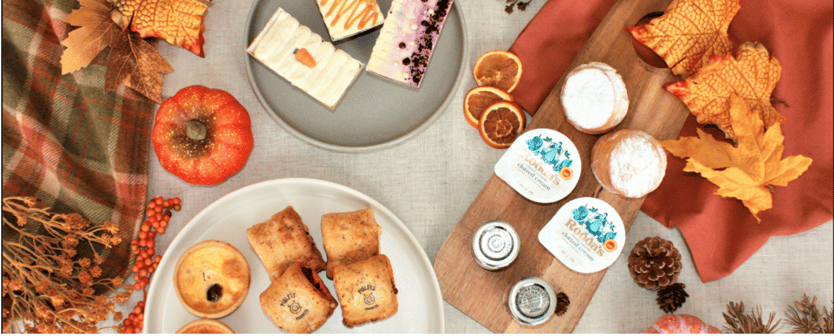 Get cosy this autumn with this gorgeous autumnal afternoon tea from Piglet's Pantry! The flavours in this delicious afternoon tea perfectly reflect the change in season, with treats like a spiced apple loaf cake and red onion and goat's cheese tart really stealing the spotlight. Snuggle up and order a treat for your teams now!
La Di Da Sweet Treats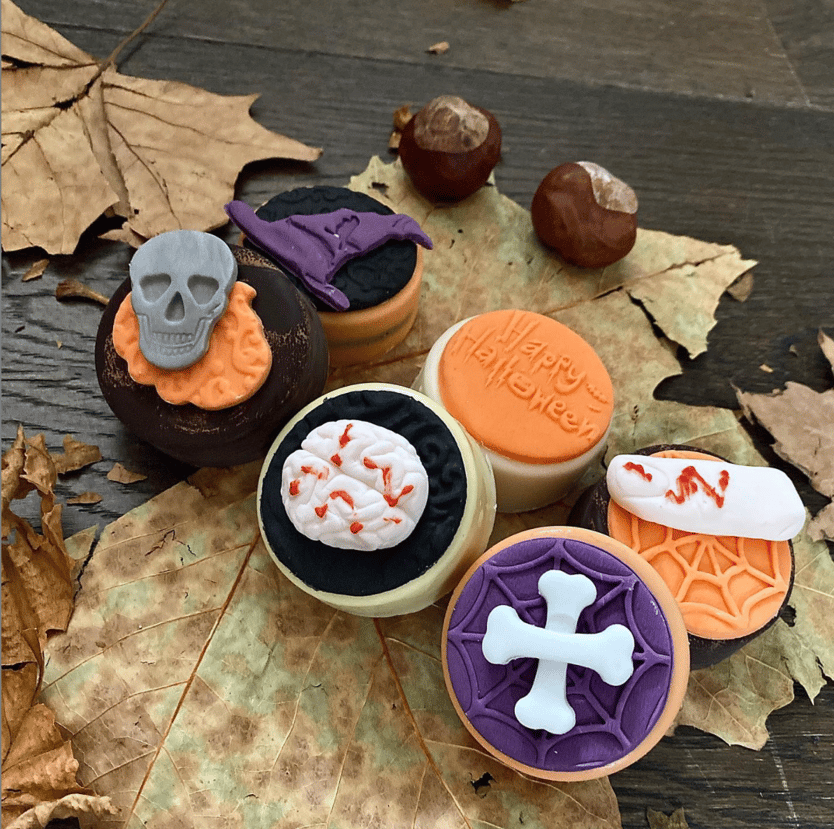 If you're looking for an array of spook-tacular sweet treats, look no further! With delicious items like dipped oreos, cake pops and vanilla cookies, La Di Da will provide a real feast for your teams' taste buds.
Whether your teams are working from home or are coming together in the office, show your colleagues you appreciate them with these frighteningly exciting gifts.
---
Meringue Girls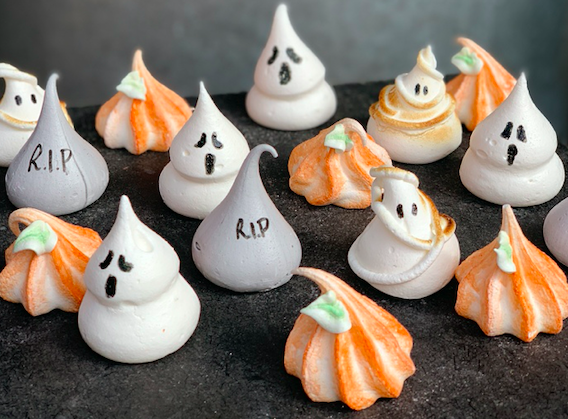 Meringue Girls are a staple in London's bakery scene and the raving reviews speak for themselves. This female boss-baker duo created several delights centered around - what else - meringues. Known for their meringue kisses, crisp on the outside, a mallowy middle and made with all natural colours and flavours, they created some unique and fun Halloween treats.
Try their Halloween themed meringues in much-loved autumnal flavours like pumpkin spice, apple and cinnamon and toasted marshmallow!
---
Kute Cake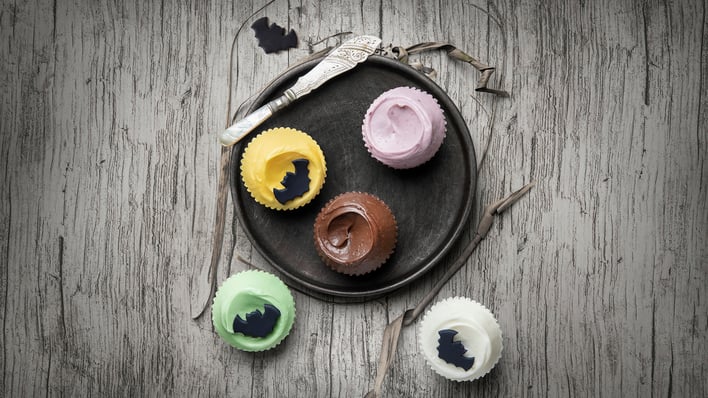 Born out of her love for baking and wanting to spend more time with her newborn daughter, Kute Cake offers beautiful, bright cupcakes and brownies. Freshly made with a handful of natural ingredients, you're bound to left wanting more!
For Halloween, Kute Cake created their signature handcrafted cupcakes with a dark twist. Black bats and ghosts on blood orange, spine-chilling mint, devilish red velvet and blood-curdling cherry flavoured cupcakes are waiting for you!
Looking for something a little less scary for your office catering? Why not take a look at everything we offer instead?