June 28, 2019 • Food •

3 min read
The best American food in London to celebrate fourth of July
Think fried chicken, burgers, red-velvet cupcakes and more, delivered to your office with Just Eat for Business.
What better way to celebrate American Independence Day on the fourth of July than with some iconic American food in London? From burgers to cupcakes, there's an American institution for whatever you're in the mood for.
Here's our round up of the best places in London to devour some epic American food this fourth of July.
---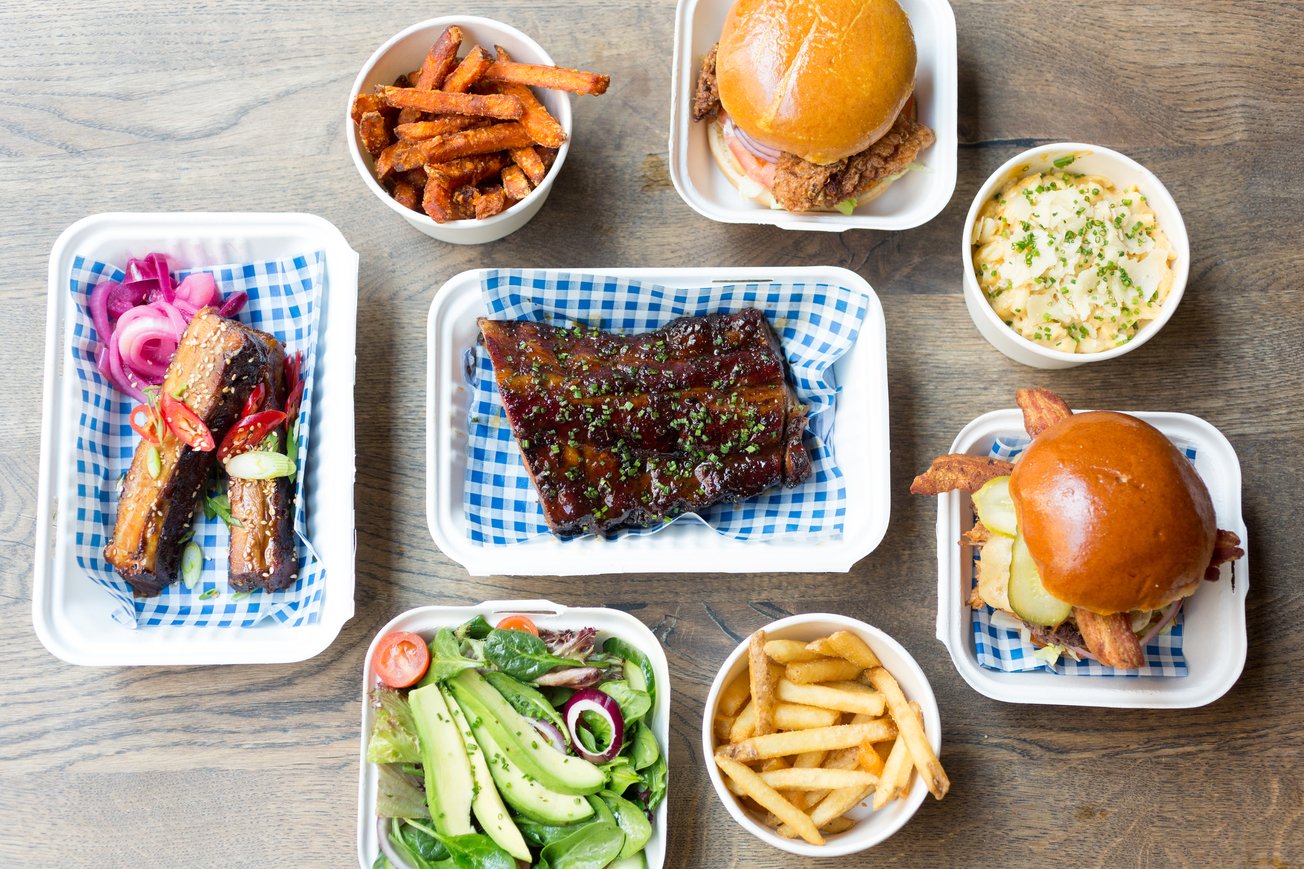 Porky's BBQ brings the classic taste of slow-cooked Southern American food to London. After travelling through the United States on multiple road trips, the owners of this Memphis-style barbecue restaurant have perfected the icons of American cuisine. With ribs, wings, burgers and mac 'n' cheese on the menu, there's something for everyone at this South-American joint.
So whatever you're feeling for lunch on the fourth of July, you'll be sure to find it at Porky's BBQ. Order today on Just Eat for Business.
---
Red Rooster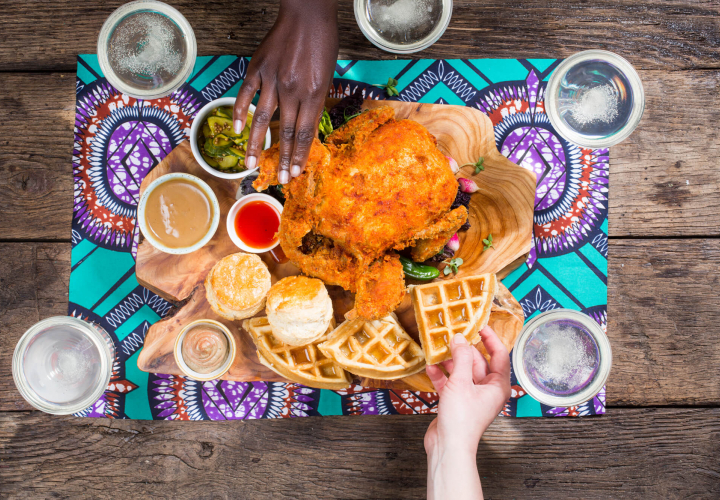 Run by an acclaimed New York chef and restaurateur, Red Rooster brings the soul food of Harlem to the streets of Shoreditch. The menu has a unique European twist, where you'll find lobster risotto and steak tartare alongside cornbread, short-ribs and meatballs.

With live music every week, visit Red Rooster this fourth of July to listen to some classic American soundtracks whilst indulging in a large serving of your soul food favourites.
---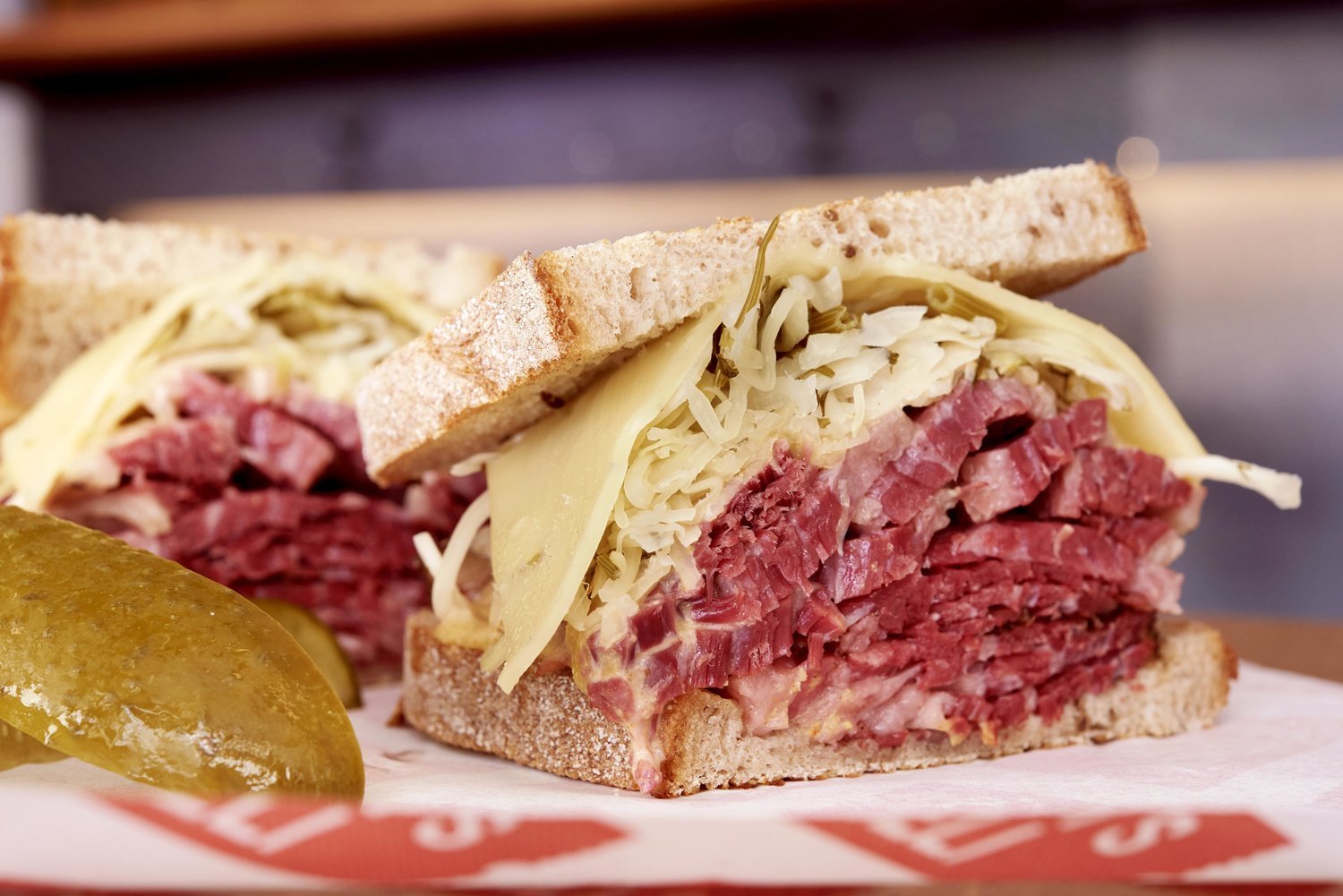 Originally opening as a market stall in 2012, Monty's Deli has quickly become an institution in London. Serving mouth-watering salt beef and pastrami sandwiches along with other Jewish delicacies, this New York-style deli offers the perfect American lunch to brighten up your independence day.
The best part? Monty's Deli delivers direct to the office via Just Eat for Business, so skip the lunchtime queues and order now.
---
Hummingbird Bakery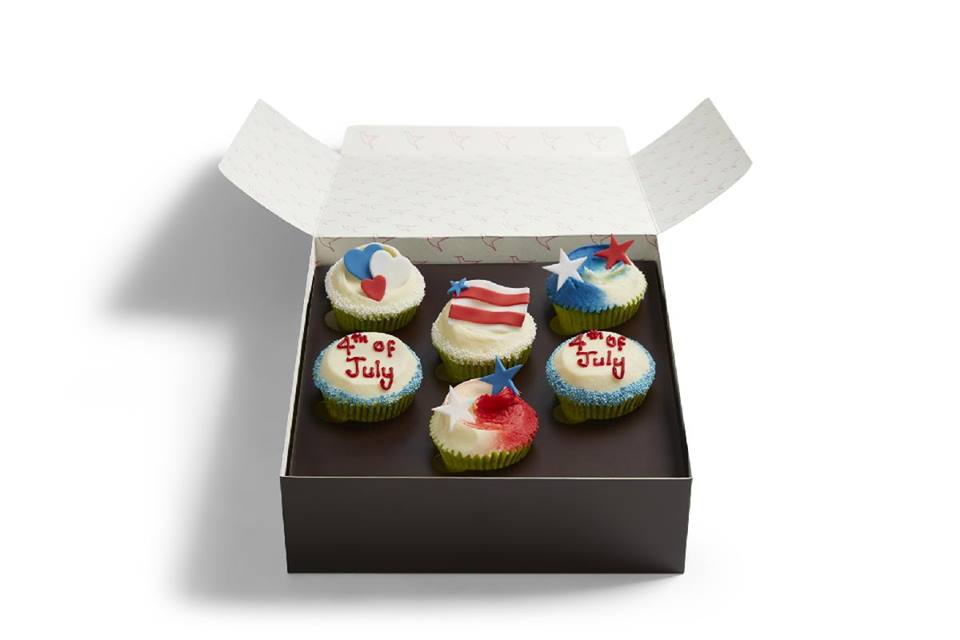 Hummingbird Bakery is the epitome of authentic American baked goods. Serving some of the best cupcakes and cakes in town, these sweet treats are just what you need to survive the 3pm slump. Think moist, fluffy cakes with light yet flavourful icings in over 10 different variants - need we say more?

And for your fourth of July celebrations, they have a whole range of limited-edition American cakes, pies and brownies available to celebrate independence day in London.
---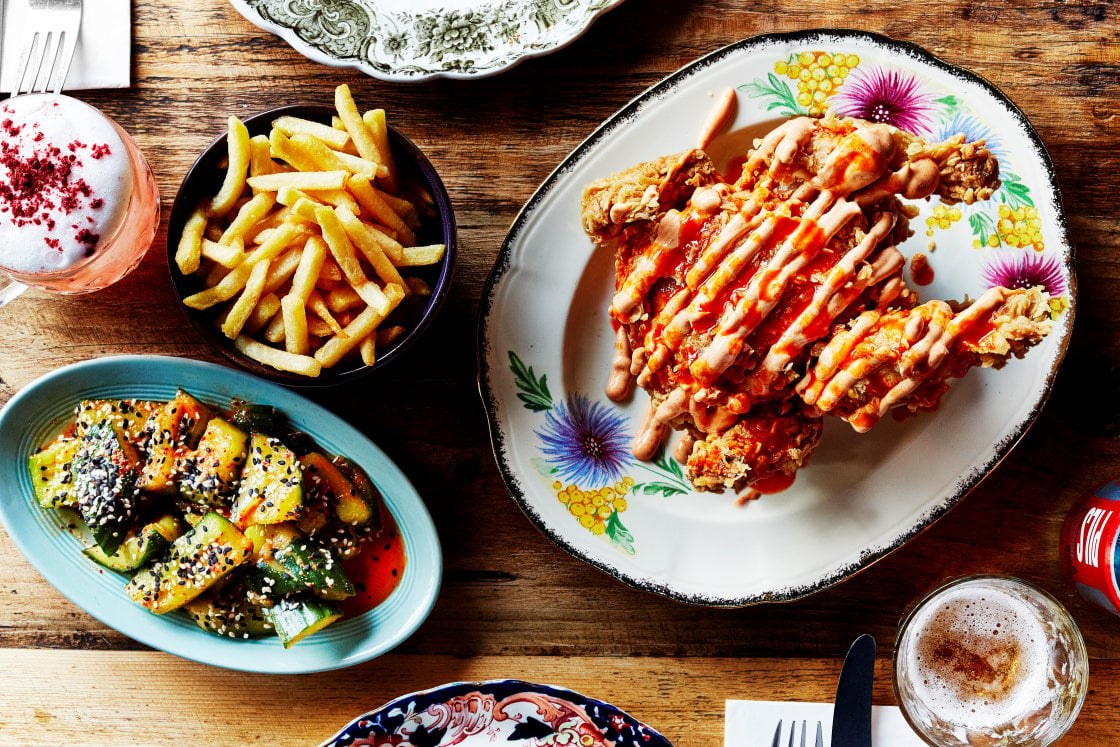 When you think of American food, fried chicken is usually one of the first menu items that come to mind. And boy, do Chick 'n' Sours know their fried chicken. Their free-range chickens are battered in buttermilk for extra flavour and pressure fried for extreme crunch. Combined with epic side dishes like bang bang cucumbers and popcorn chicken, Chick 'n' Sours sure mean business.

So what better way to get through the week than with some hot wings and beer-dripping fries for lunch? Get Chick 'n' Sours delivered to your office now through Just Eat for Business.
---
Want to bring some of these American-themed treats into your office to celebrate fourth of July?
At Just Eat for Business, we deliver office food to workplaces in London every single day. No fuss. No hassle. And from some of the most interesting restaurants in the city.
So if you want to start doing food at work the right way, take a look at the options near you.