Who are Just Eat for Business? And what do we do?
Discover what we do here at Just Eat for Business and how we can help you transform the way you do food at work.
Forget what you thought you knew about food at work, Just Eat for Business let you choose what you really want instead. We're all about swapping office food for good food.
You know the feeling well - it's a Wednesday and the thought of popping out for yet another disappointing meal deal is getting you down, or maybe there's a big board meeting coming up on Monday and soggy sandwiches just aren't going to cut it, or perhaps you're the one responsible for coordinating regular team meals and organising all those different dietary requirements is driving you crazy. Whatever your gripes, we're here to improve the way you do food at work.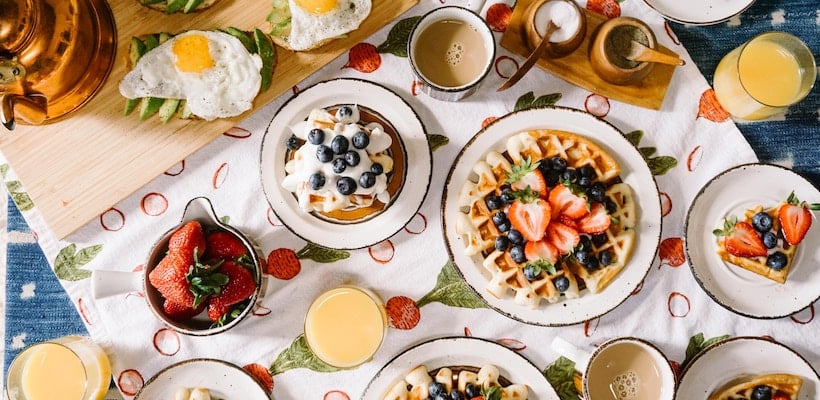 We started Just Eat for Business to do food at work the right way, by connecting you and your team with over 400 leading restaurants and caterers in Manchester and London, we deliver great food for every diet, budget and appetite. Search seamlessly for food by cuisine-type, dietary requirements, headcount, budget and occasion or meal-type.
Whether you're ordering for a weekly team lunch or breakfast meeting; an office party or just a Friday treat, we can cover all office catering needs, thanks to our ever-increasing, top-rated selection of food vendors. We make choosing good food as easy as eating it.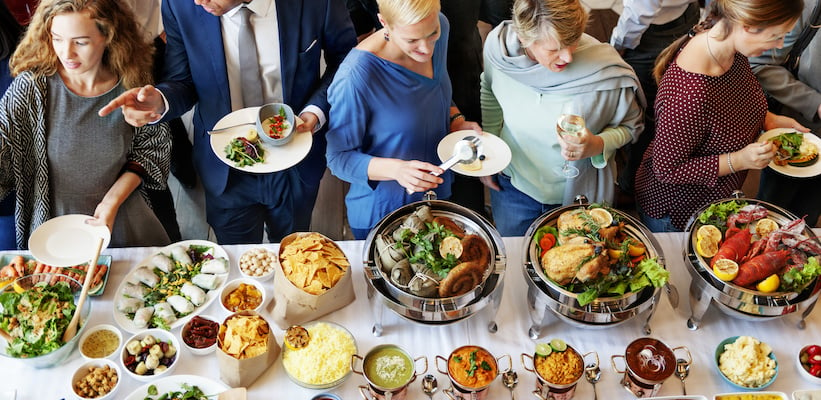 We truly believe food has the power to bring people together. They say on average we spend 90,000 hours of our life at work. That's a lot of time spent with co-workers. And what's one of the best ways to get to know someone? Over some food. But when it comes to coordinating big food orders, it can get time-consuming and complicated. You need to include some vegan or veggie options; make sure there's a no-gluten dish or two; maybe plastic-free containers and cutlery are a must for your team, all the while making sure everyone gets something delicious to eat. Not only do we offer an unrivalled list of restaurant and catering partners, but we're also on-hand to help you every step of the way, from food suggestions to placing orders and special requests.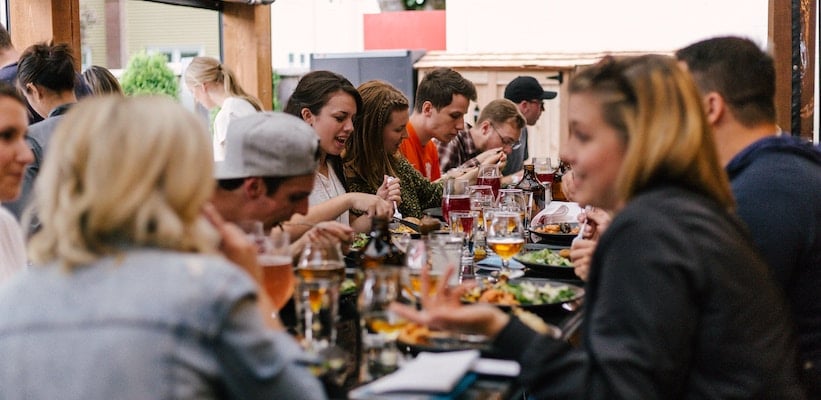 Taking the stress and hassle out of organising work lunches, you can schedule orders in advance or on the same day (from select restaurant partners), keep track of your order history, dietary requirements and any future meal plans, all at the click of a button.
Interested to learn more about how Just Eat for Business can help you? Want to find out which restaurants are near you? Simply click the link below and start search for food in your area.