February 4, 2020 • Food •

3 min read
The 5 best savoury pancakes for Pancake Day
Oh crêpe, Pancake Day is coming! Want a change from lemon and sugar this year? We've got stacks of savoury pancakes to butter up your team!
For flippin' good savoury pancakes, check out our top picks below, all available to deliver straight to your office. From classic cheese and mushroom to takeaway favourite hoisin duck, there's so many delicious ways to celebrate Pancake Day in the office!
Host exciting pop-ups for live pancake tossing or choose a drool-worthy buffet so everyone can help themselves. Either way, celebrate Shrove Tuesday in style this February with Just Eat for Business.
---
Sands Catering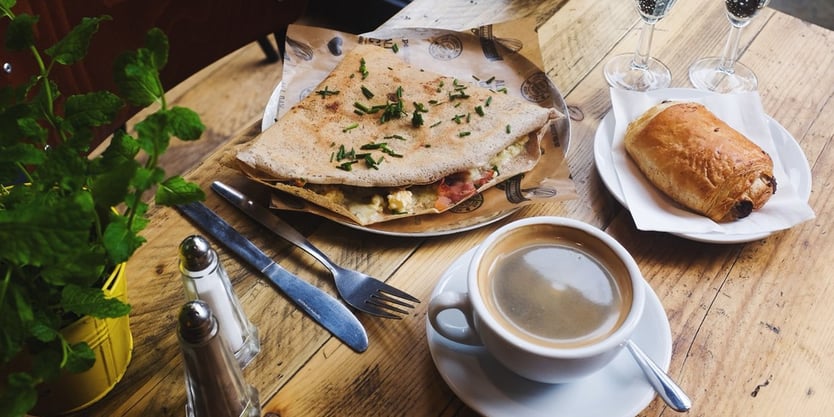 For an extra special Pancake Day breakfast, choose a tasty pancake pop-up event from Sands Catering, where the crêpe-style pancakes are flipped and served in the office for extra enjoyment. There's 5 great toppings to choose from, including cheesy mushroom or ham. For a buffet-style brekkie, opt for the Pancake Package and get pre-prepared crêpes delivered direct to your door.
---
---
Crêpeaffaire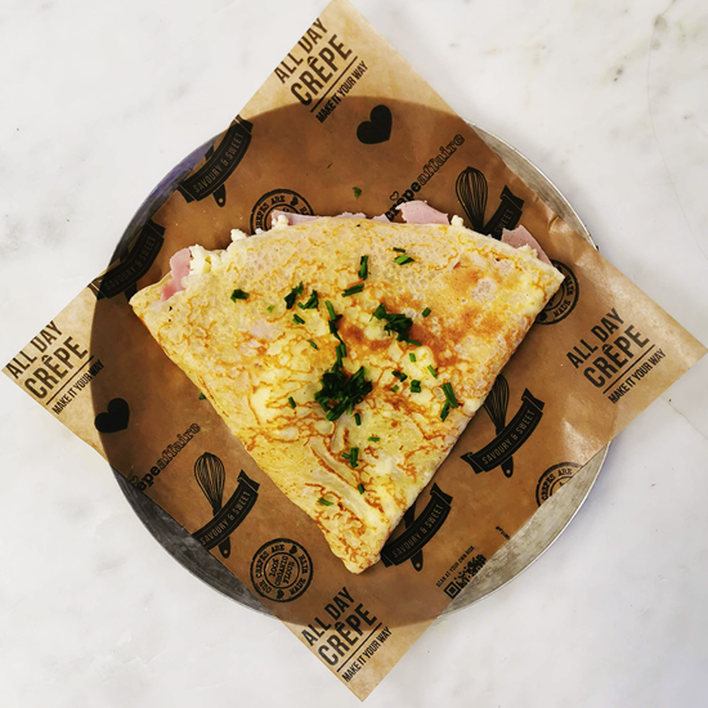 Unsurprisingly, Crêpeaffaire know a thing or two about flippin' good pancakes. From eggs Benedict to smoked salmon with cream cheese, channel your favourite brunch flavours in crêpe form with their winning breakfast-inspired menu. For something a little more adventurous, try Pesto Formaggio, Hunter's chicken and even Mexican-style pancakes. With our Individual Choice option at Just Eat for Business, each member of your team can choose exactly what they want and we'll get it delivered to your door!
---
---
A La French Galettes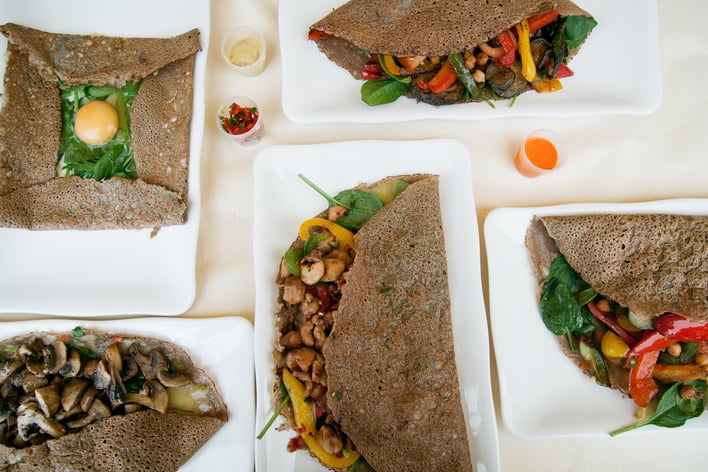 A La French specialise in galettes, which are savoury pancakes made with no-gluten buckwheat flour. Available as an in-office pop-up, treat the team to freshly made galettes with a whole host of French-inspired fillings. At Just Eat for Business, we love the Provençal Galette with chicken, cheddar and garlic (drool!). For veggie diets, we recommend the Moorish Galette with chickpeas and veg or the Vegan one filled with ratatouille.
---
The Sushi Chef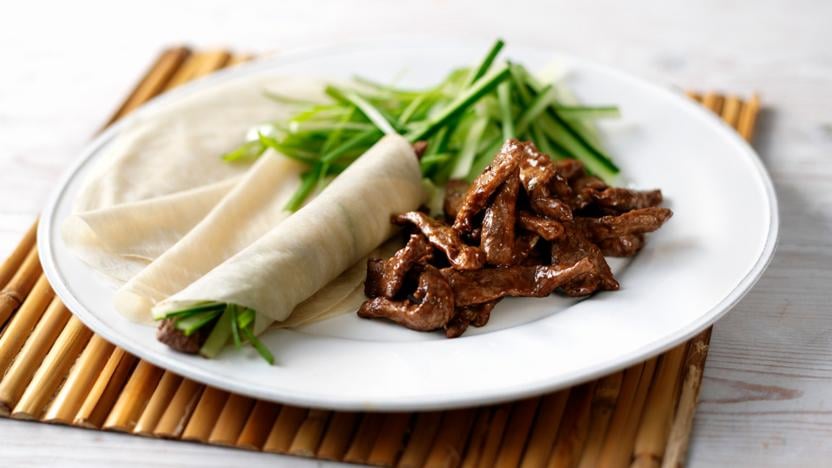 For the ultimate savoury pancake indulgence, The Sushi Chef are offering a Pancake Day special of handmade crispy pancakes inspired by traditional Chinese flavours. Choose between Peking duck or vegan-friendly tofu and top with tangy hoi sin sauce, spring onions and cucumber for a pancake that reminds you of your favourite takeaway. Office lunches don't come much batter than this!
---
Anson & Curtis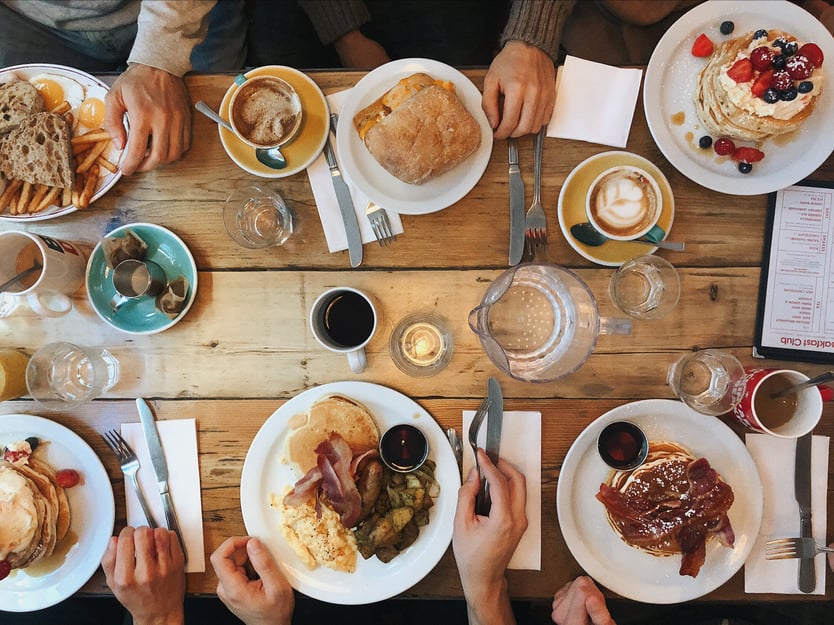 With stacks of American-style fluffy pancakes available for breakfast or lunch, serve up a Pancake Day buffet that the whole team will love from Anson & Curtis. There's 5 crowd-pleasing breakfast options including classic bacon with maple syrup and smoked salmon with sour cream. For lunch, we're drooling over the Mexican chicken crêpes with guac and the veggie-friendly caramelised onion with oozy goat's cheese. Find your favourite and we'll get it delivered to your door!
---
Want to bring more savoury pancakes into your office? Our platform makes ordering great food as easy as eating it. And you'll never pay more than us, even if you go direct.
Interested? Take a look at the best restaurants in your area - and start the office food revolution with us.