The best Dry January drinks
If you're bored of non-alcoholic beers and G&Ts without the G, the Just Eat for Business team have got some alcohol-free inspiration for you.
You've nearly done it – the end of Dry January is in sight and it's taking all of your willpower to make it through these final few days. With smoothies and juices to order from our vendors directly to your office and easy recipes to make at home, we'll get you over the finish line without compromising on flavour.
---
Pop-Up Juice Bar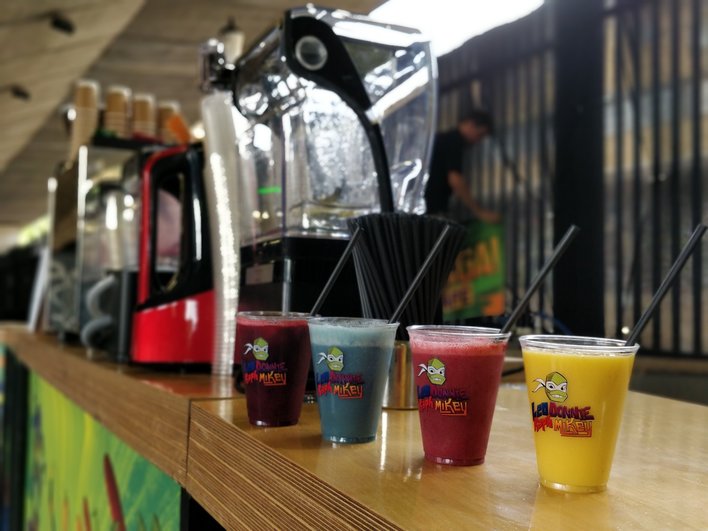 To keep your team motivated throughout Dry January, why not invite the The Juice Guru guys over to host a pop-up juice bar? Their team of expert mixologists will blend and juice their hand-crafted smoothies and juices to order, using the fresh fruit and veg from the drinks menu you've chosen to serve. It's the perfect Dry Jan alternative to hitting the local pub after hours, or makes a great Monday morning motivator!
---
Post-Gym Smoothies
Does your office have a gym or offer gym memberships? Refuel your team after a workout with a delicious protein-packed shake from 1Rebel, made using their refuel blends. Pimp your shake with boosters for extra health benefits, or opt for a fruity smoothie to curb those sugar cravings.
---
Cold Pressed Juices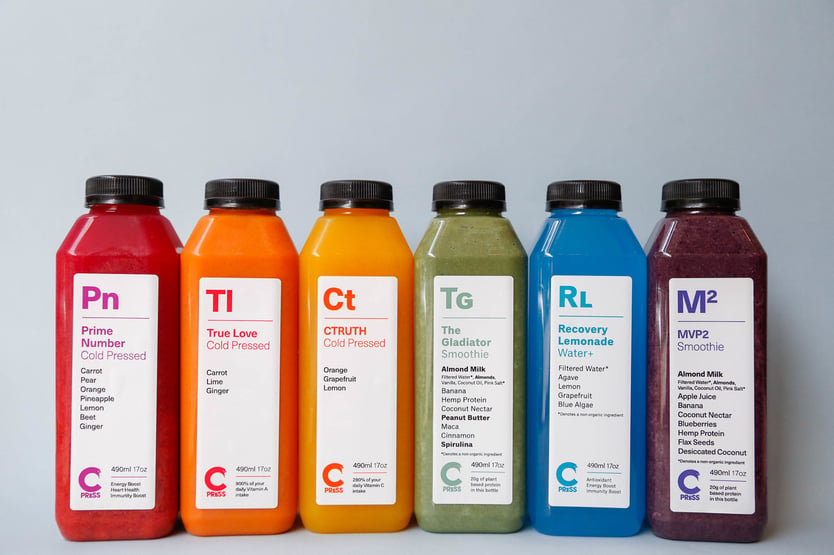 Have you got a 4 PM meeting but find your concentration levels dipping? CPRESS have got your back. Their selection of cold pressed juices and boosters will definitely keep your team on top of their game - get a colourful haul delivered directly to your office with Just Eat for Business and make all meetings mighty.
---
Make Your Own Smoothies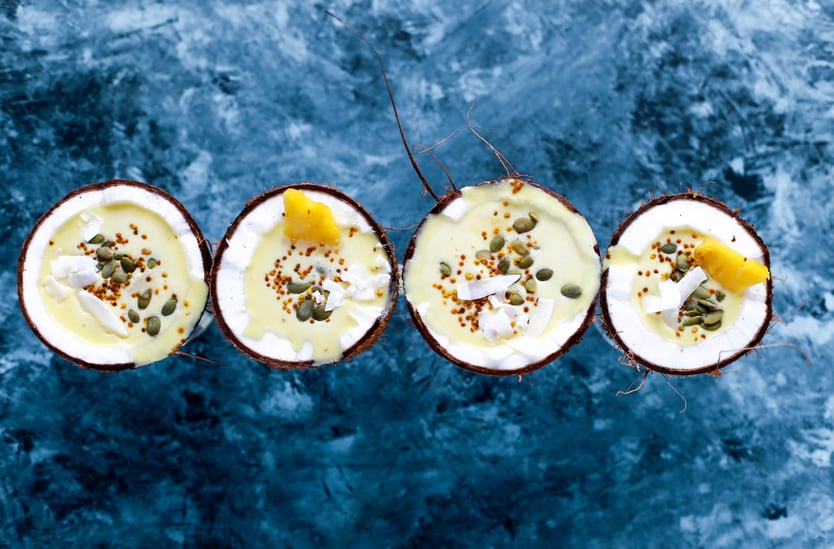 Are you a fan of green power juice to kickstart your morning? Try a Cuban twist with mojito-inspired flavours by adding lime, lemon and mint to the mix. Dreaming of the beach? Make a speedy pina colada smoothie with just five easy ingredients! Blend banana, pineapple, pineapple juice and coconut milk with ice and serve for a taste of sunshine (beach not included, sorry!).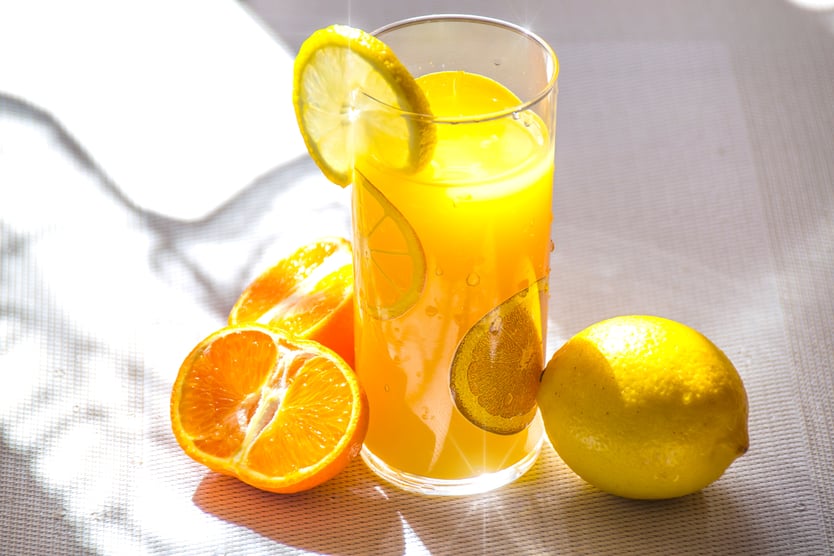 Citrus fruits are all in season during January, so why not make the most of their delicious zesty flavours with a refreshing detox juice? Add Seville oranges, grapefruits and lemons to a juicer and serve with a dash of lime! For lean and green smoothie, blend seasonal avocado and kiwis with lime juice, spinach, fat-free yogurt and frozen pineapple - it's perfect for on the move!
---
Want to bring more healthy Dry January alternatives into your office? Our platform makes ordering great drinks and food as easy as eating it. And you'll never pay more than us, even if you go direct.
Interested? Take a look at the best healthy restaurants in your area - and start the office food revolution with us.