November 9, 2018 • Food •

3 min read
London's best Christmas sweet treats for your office
Festive cupcakes, brownies, mince pies and so much more, delivered right to your office with Just Eat for Business.
Maybe you think Christmas is about spreading good tidings to all your loved ones. Maybe you think it's about turkey with all the trimmings. Or maybe you think Christmas is about eating 147 mince pies over a seven-day period.
If you fall into the latter category, you're in luck. We've got you covered with festive cupcakes, brownies, mince pies and so much more. Here are some of the best Christmas sweet treats on offer in London this season that you can get delivered straight to your office with Just Eat for Business.
---
Kute Cake

Impressive handcrafted recipes. Delicious artisan ingredients. And the most elegant packaging. Kute Cake pull out all stops when it comes to Christmas cupcakes.
Offering some of the best-tasting sponges in London, from red velvet to Belgian dark chocolate or Madagascan vanilla, Kute Cake hand decorates each and every one to add a perfect taste of Christmas. Santa. Snowmen. Rudolf. You name it. Kute Cake do it.
Interested? Order Kute Cake for your office today.
---
Luminary Bakery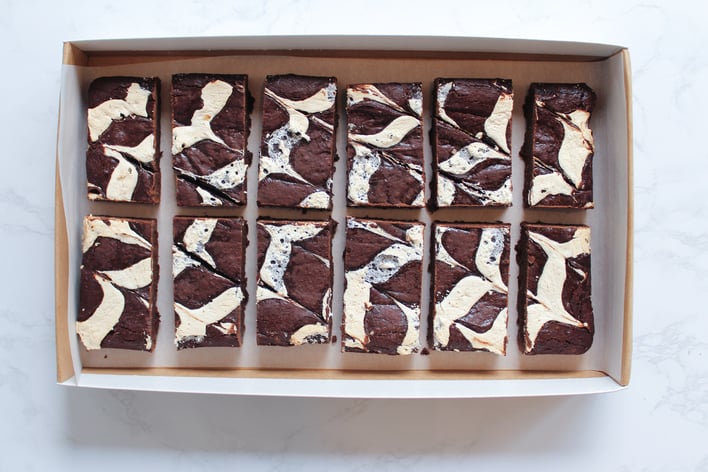 Are these the best marshmallow brownies in London? Quite possibly. These little beauties, from Luminary Bakery, are so good they make the sticky fingers and sugar high that come with this sweet treat completely worth it.
And the best part? These brownies taste good and make you feel good. That's because Luminary Bakery is more than a bakery. It's also a social enterprise which employs disadvantaged women, helping them build a future for themselves and reach their potential.
So for a feel-good Christmas treat, order from Luminary Bakery with Just Eat for Business today.
---
EK Bakery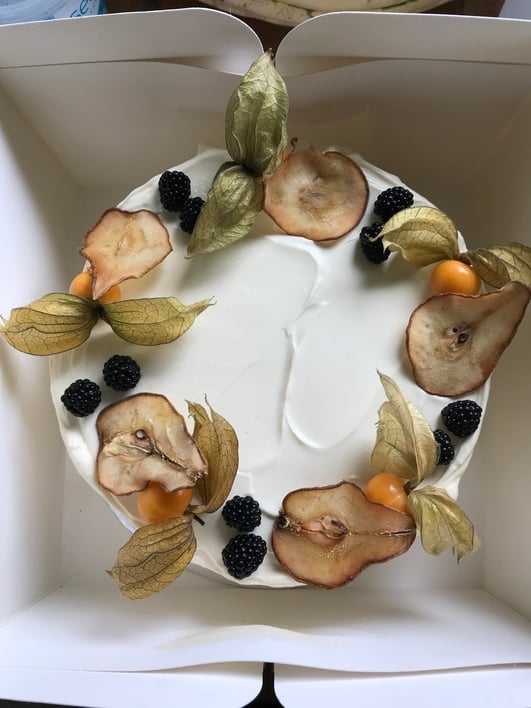 Sometimes you've got to go against tradition. Sometimes you've got to rip up the rulebook. Sometimes you've got to say goodbye to the standard Christmas pud, and say hello to the Apple and Cinnamon Cake from EK Bakery.
Perfectly-baked sponge cake with apple and molasses, decorated with cream cheese and seasonal fruits. t's a winter bestseller for a reason.
So go on. 'Tis the season after all. Order from EK Bakery for your Christmas sweet treats today.
---
Cupcakes & Shhht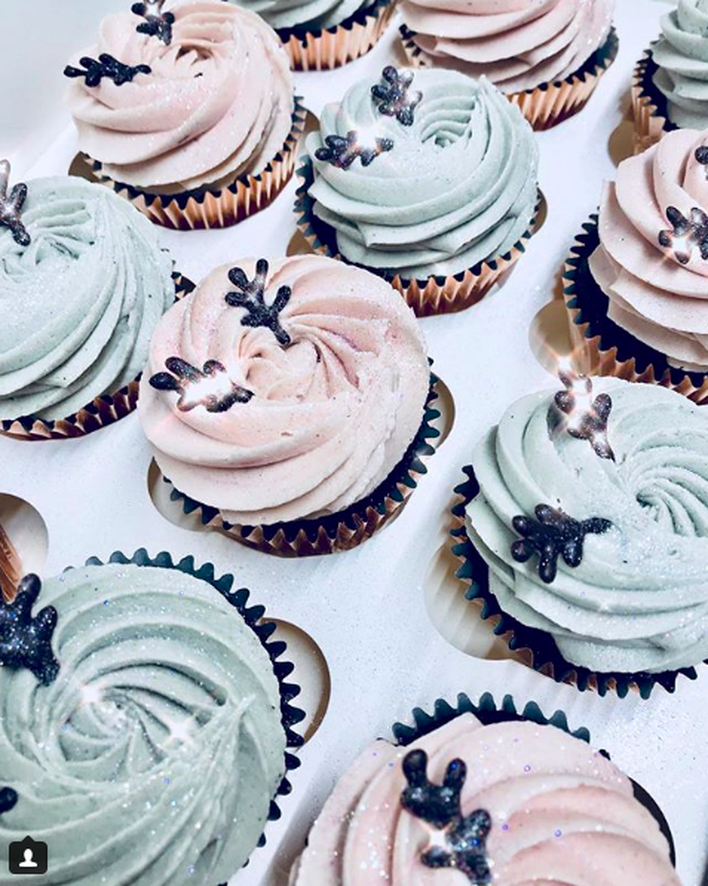 Vegan and no-gluten cupcakes might not instantly make you think of a very merry Christmas, but it's safe to say Cupcakes & Shhht are a little bit different.
Their special Christmas cupcakes are 100% vegan and 100% sweet, delicious and guaranteed to make you all gooey inside. We mean it. So what are you waiting for? Order from Cupcakes & Shhht and get festive sweet treats for just £3 per person.
---
Have you got your Christmas party booked yet? Whether you need some fun and unusual ideas, or a few ways to convince the boss to throw a party, Just Eat for Business have you covered.