May 22, 2019 • Food •

3 min read
The best ice cream parlours in London
Unusual, inventive and inspired - these are the best ice cream parlours in the capital. Discover some of our favourites, brought to you by the Just Eat for Business team.
When London's in the grip of a heatwave, there's only one time-honoured solution: ice cream.
And for the best ice cream in London? You really don't have to look that far. While the nostalgia of a '99 (+ flake, of course), an everyday lolly and vanilla ice cream all have their worthy place, sometimes you want more than vanilla. Sometimes vanilla is very vanilla indeed.
So for the unusual, inventive and if we're honest, the best ice cream parlours in London, this is the Just Eat for Business guide for you.
---
ChinChinLabs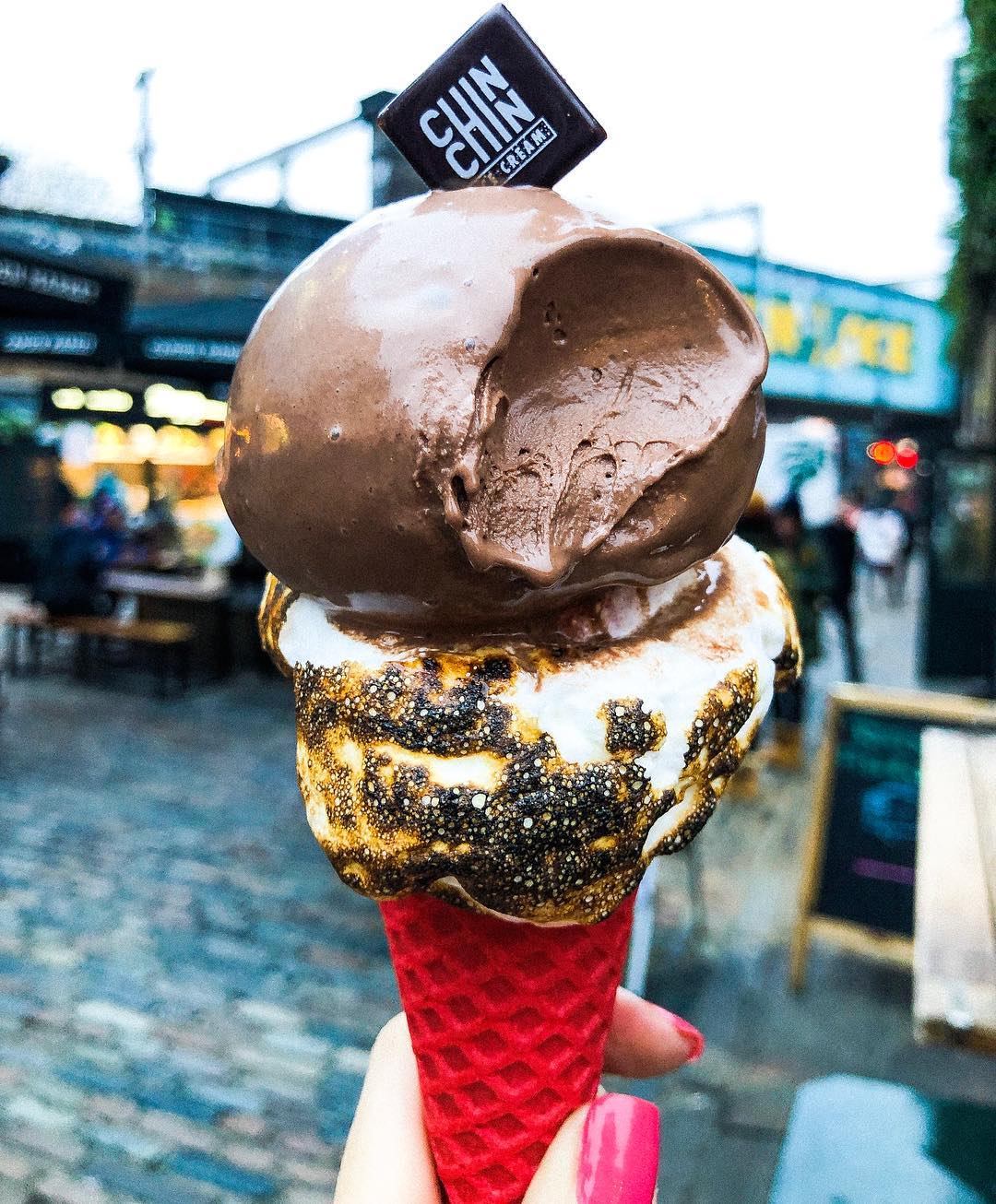 If you like your ice cream with some theatre and even a sense of mild threat, this is the place for you.
Custard bases are flash frozen with liquid nitrogen, before being mixed with toppings zany enough to make your local fro-yo joint blush. Black tahini halva with bee pollen honeycomb? Purple violet with truffle crumble? "Crack"?
---
Gelupo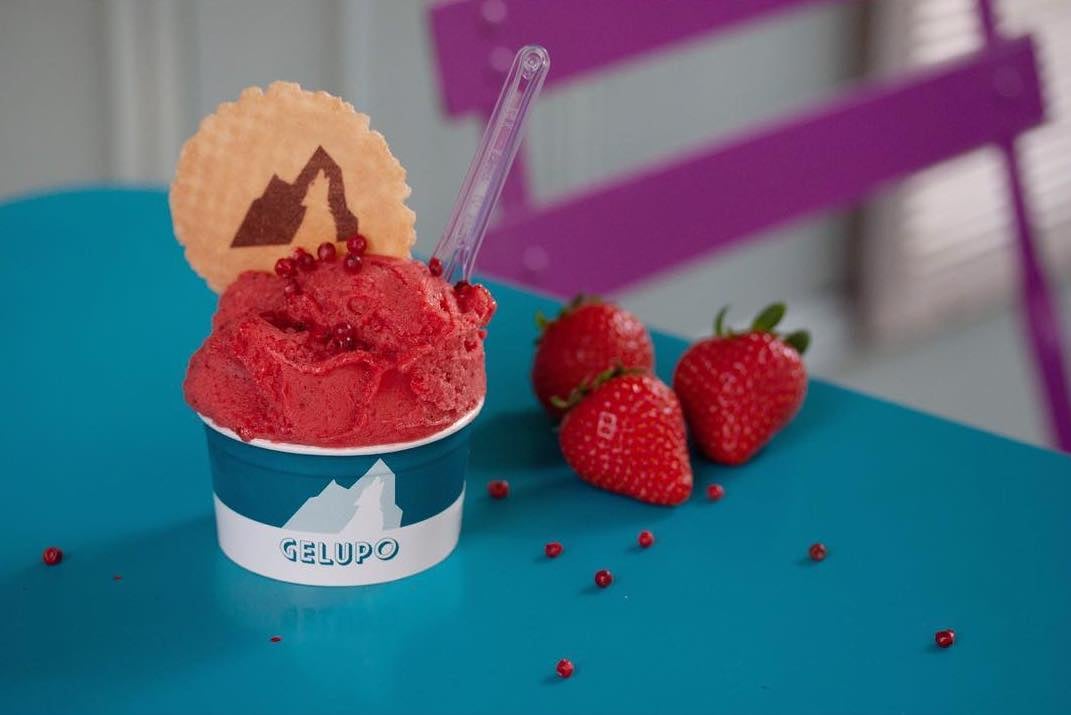 This Soho ice cream institution and sister to Bocca di Lupo across the road is perhaps *the* Italian ice cream parlour in London. Gelato is silken and stunning but their sorbets and granita — a meltingly refreshing ice-slush that Sicilians traditionally enjoy for breakfast — steal the show.
White truffle and porcini ice creams have appeared on the menu, but at this time of year, olive oil and rosemary, Pimm's and lemonade sorbet and a savoury pine nut and fennel showstopper are top billing.
---
La Gelateria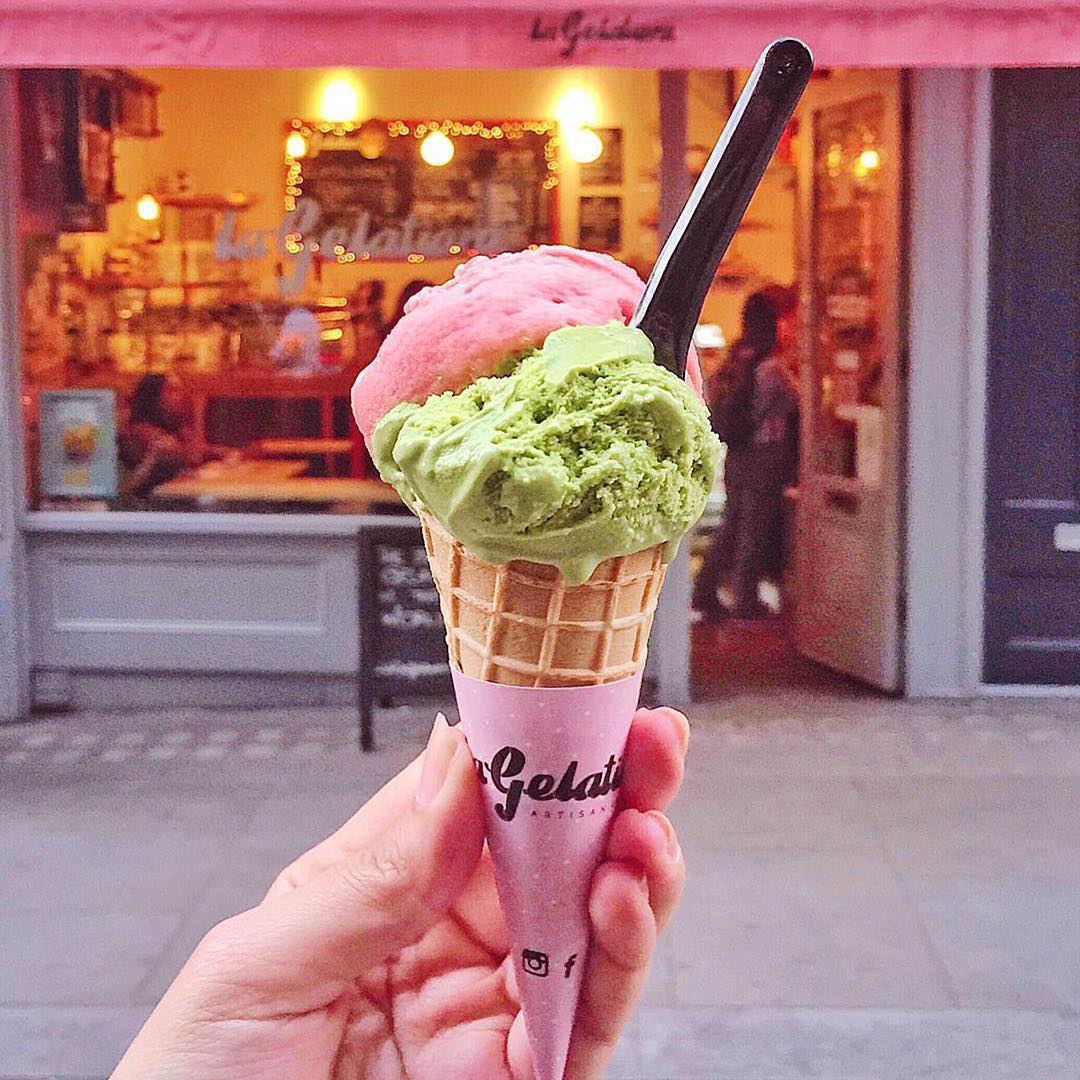 Blue cheese and walnut? Watercress? Horseradish? No, these are not steak accompaniments. Beetroot, pine nuts, basil and chilli? No, this is not a (oddly-composed) salad. This is a list of ice cream flavours from La Gelateria. Leave the basic flavours at the door.
---
Blu Top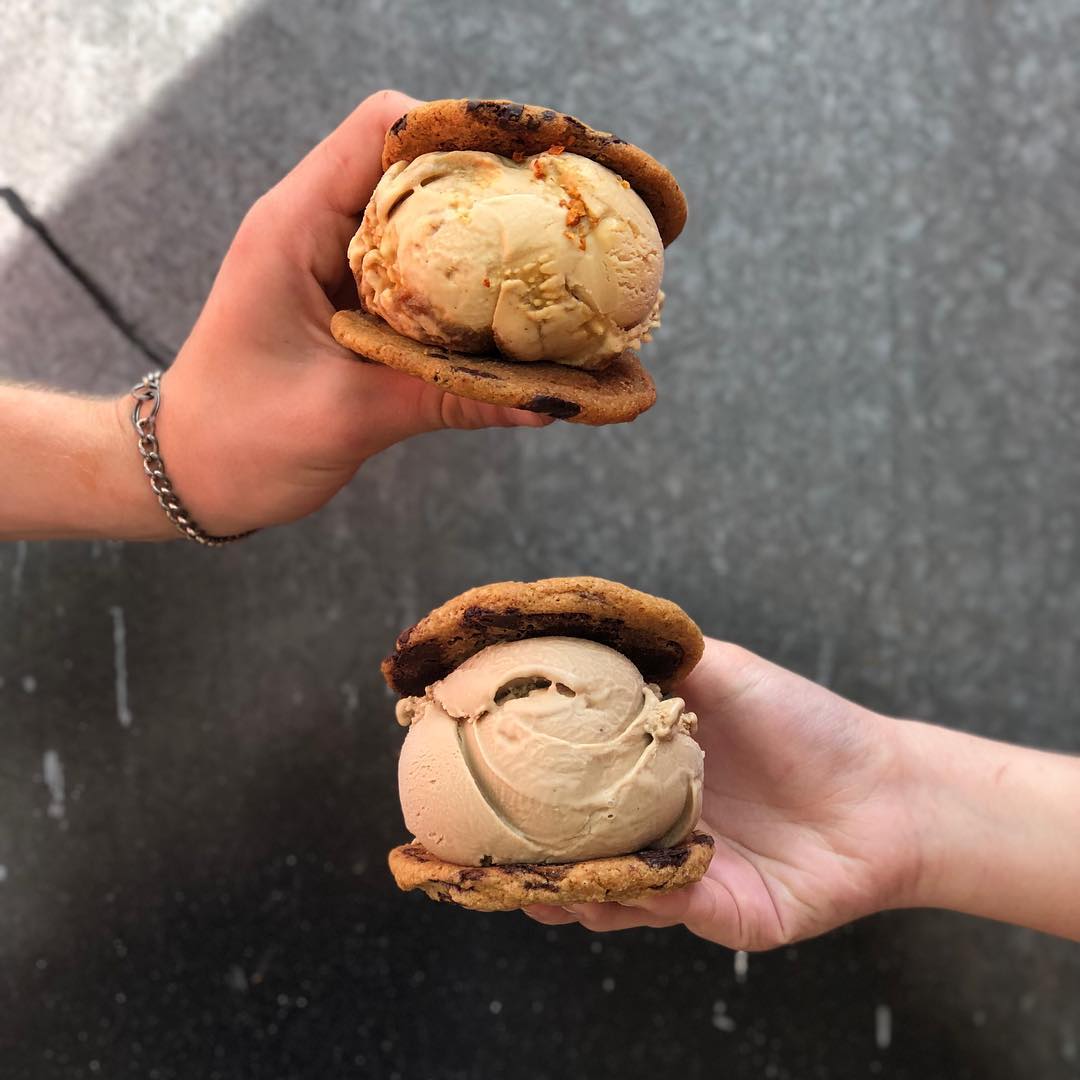 Ice cream sandwiches in London's parks: it's not hard to see why Blu Top have quickly become one of the city's favourite ice cream truckers. Whether it's sodaberg (root beer), garden gate (rosemary with honey and pecan) or california campfire (pine needles, pecans), their unique flavours are best enjoyed between two chewy cookies.
---
Ruby Violet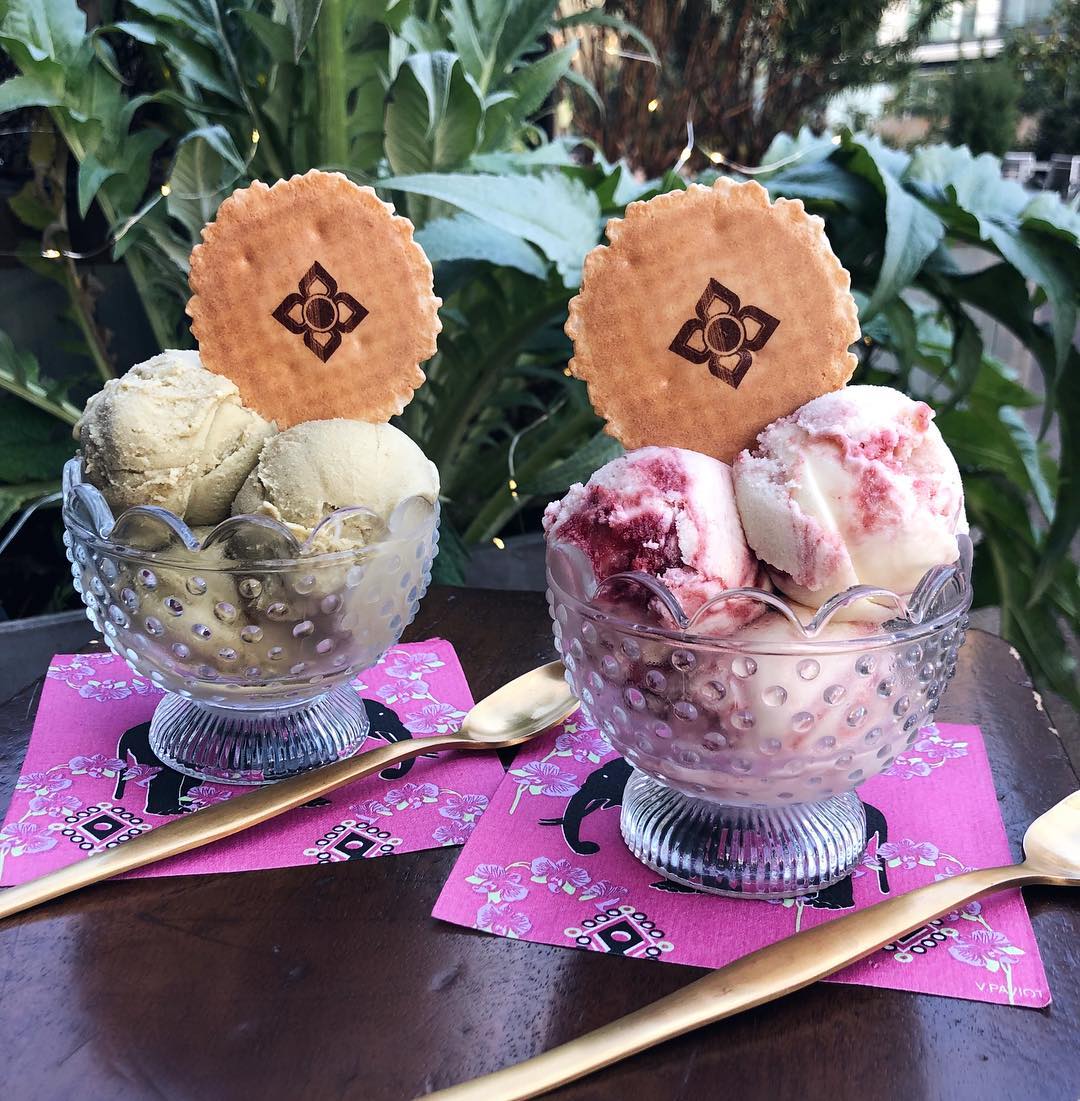 Based in King's Cross and Tufnell Park, this parlour keeps a list of every flavour it has ever made: it's a good indicator of form. Purple sweet potato. Done. Beetroot. Done. Brown toast. Done. Maxi Moo Moo. What? Flavours change daily so take a leap of faith and visit — something unusual will surely be waiting.
---
Want some ice cream of your own for the team? Take a look at some of the downright delicious ice cream parlours Just Eat for Business can deliver straight to your office. No questions asked.