London's best Valentine's Day treats for your office
From helping with that report to keeping your cup filled with tea, show your team how much you appreciate them this Valentine's Day with delicious treats, delivered direct to your office with Just Eat for Business.
At Just Eat for Business, we relish any opportunity to show the love in the office and what better day to tell someone how much you care than Valentine's? A small act of kindness really does go a long way in the office and it boosts everyone's mood to know they're valued by their employer.
From cakes to cookies, we've got just the treats to show how much you care, all lovingly handmade by our great restaurants across London. Surprise your team with a box of chocolately goodness (with pink sprinkles galore, obvs) or host a pop-up event in the office for an extra special afternoon pick-me-up.
---
Bad Brownie
Fall head-over-heels for Bad Brownie's epic heart-shaped sharing brownies, made to order and delivered direct to your office. These brownie-experts have been producing the gooiest and most luscious brownies in the capital since 2013 and, at Just Eat for Business, there's no one we'd trust more to satisfy your chocolate cravings. Choose from indulgent salted caramel, delicious Oreo or tangy raspberry (all available in a vegan version, too!), grab a spoon and dig in!
---
Meringue Girls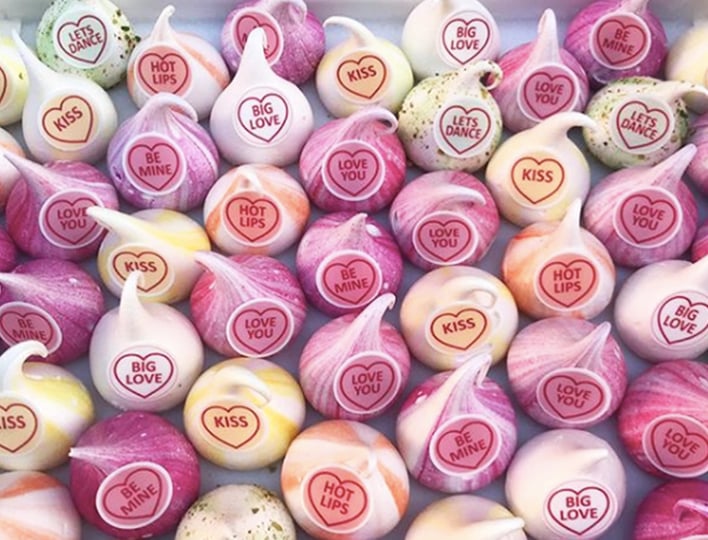 Doing what they do best, Meringue Girls are offering the most adorable treats for Valentine's Day. Available to order as either a box or a crate, these retro Love Hearts meringue kisses are the perfect way to treat the team. Who doesn't love soft, chewy meringue? Complete the Instragram-able spread with mini Pavlovas, cupcakes and French macarons for a truly wonderful office Valentine's.
---
Lovely Buns
Lovely Buns is a plant-based bakery specialising in vegan cakes, meaning no one has to miss out on the Valentine's Day treats! There's towering layer cakes for big teams, and boxes of individual buns for everyone to help themselves, both available in either rose and raspberry or chocolate and strawberry. Trust us, you'll definitely want to couple up with these chocolatey delights.
---
Humble Crumble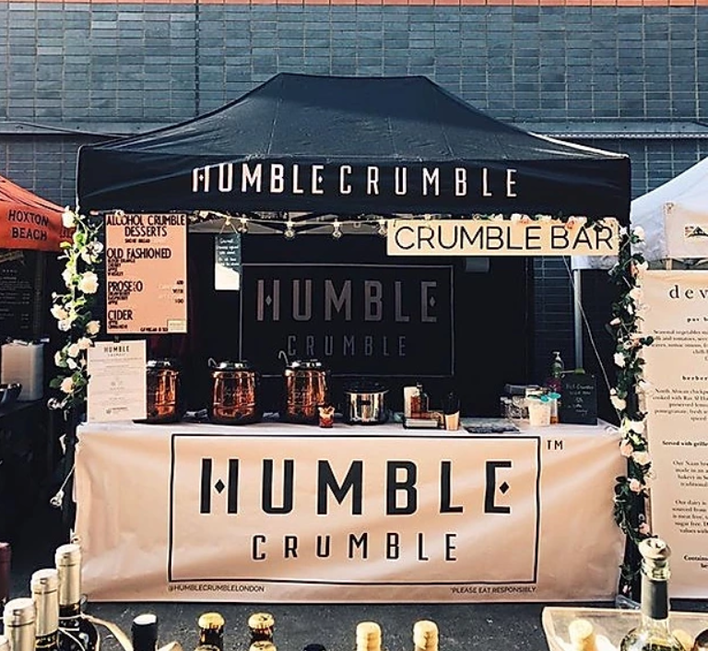 Unsurprisingly, the Humble Crumble team know a thing or two about making cracking crumbles and, this Valentine's Day, they're offering to come into your office and host their epic pop-up crumble carts. Get cosy with a luxury Belgian hot chocolate, complete with blow-torched marshmallow hearts and choose from their range of indulgent crumbles. There's crumbles infused with gin and prosecco, or classic flavours like rhubarb and strawberry or apple and elderflower. Don't forget to add toppings, cream or custard!
---
Gail's Bakery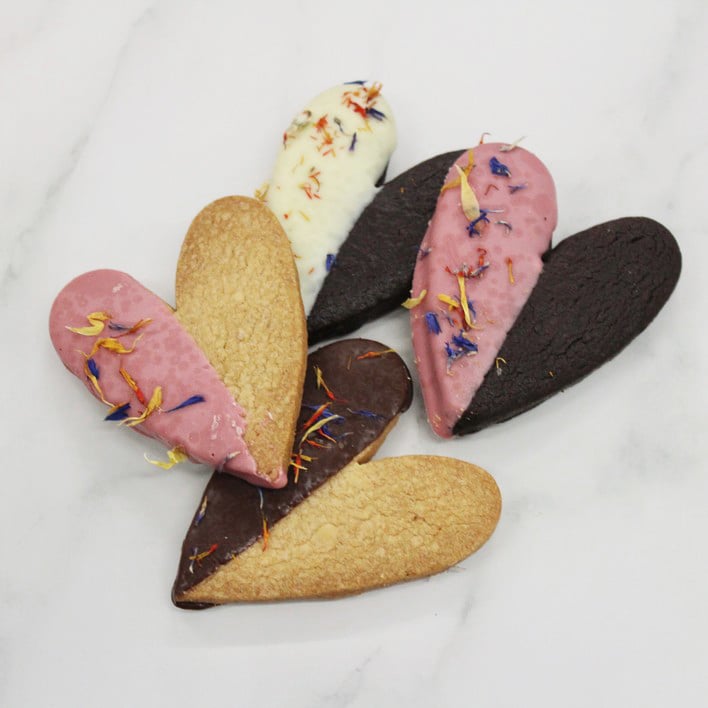 It's hard to walk by a Gail's Bakery in London without drooling over their delicious bakes and cakes. Why not give in this Valentine's Day and celebrate all the hard work your team does with a box of heart-shaped cookies and shortbreads, dipped in dark, white and ruby chocolate and decorated with edible flower petals? They'reJust Eat for Business tried and tested, and available to deliver to your office door. This is a great budget-option too, coming it at only £1.40 per person!
---
Want to reward your team with more delicious food in your office? Our platform makes ordering great food as easy as eating it. And you'll never pay more than us, even if you go direct.
Interested? Take a look at the best restaurants in your area - and start the office food revolution with us.