November 7, 2019 • Food •

3 min read
The Best Thanksgiving Menus in London
Thanksgiving is around the corner and it calls for a feast with the team to celebrate successes as the year winds down. Let us help create the perfect Thanksgiving lunch for your team, brought to you by the team at Just Eat for Business.
Approaching the end of the year means an influx of food-heavy events. Starting with Halloween Haribos to Thanksgiving turkeys and Christmas cranberries - all these are great occasions to get the team together to acknowledge successes and all hard work done over the months. We want to be there for you and with Thanksgiving only three weeks away, we have several vendors with great Thanksgiving menu options available for your feast!
---
Healthy Artisan Meals
Healthy Artisan Meals delivers everything you might want for a Thanksgiving meal! Offering a 3-course menu, this feast includes all your beloved favourites like turkey with gingerbread stuffing, cranberry sauce and mashed potatoes.
What better way to spend a team meeting or Thanksgiving office lunch than over turkey and gravy?
---
Le Montmartre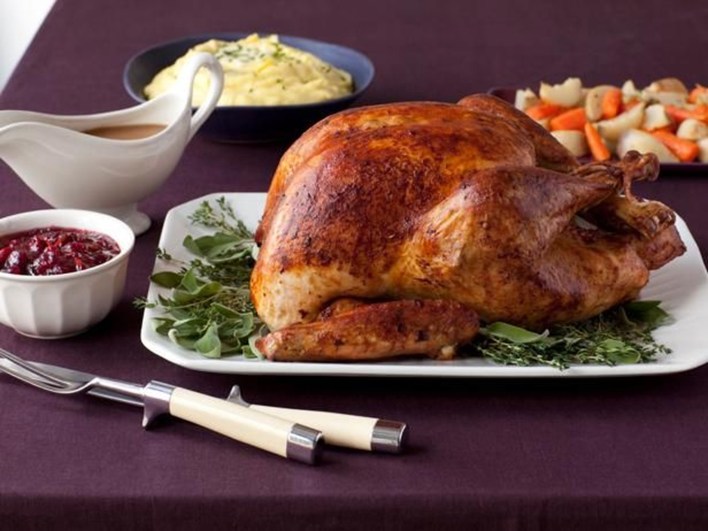 Le Montmartre is serving up a classic American Thanksgiving menu. Their dishes range from turkey with mashed potatoes, green beens, gravy and cranberry sauce to a chocolate fountain with fruit slices and pumpkin pie. Dig in!
Vegan? No problem - indulge into their delicious vegan alternative with aubergine. Now that is a reason to be thankful!
---
Holmesbake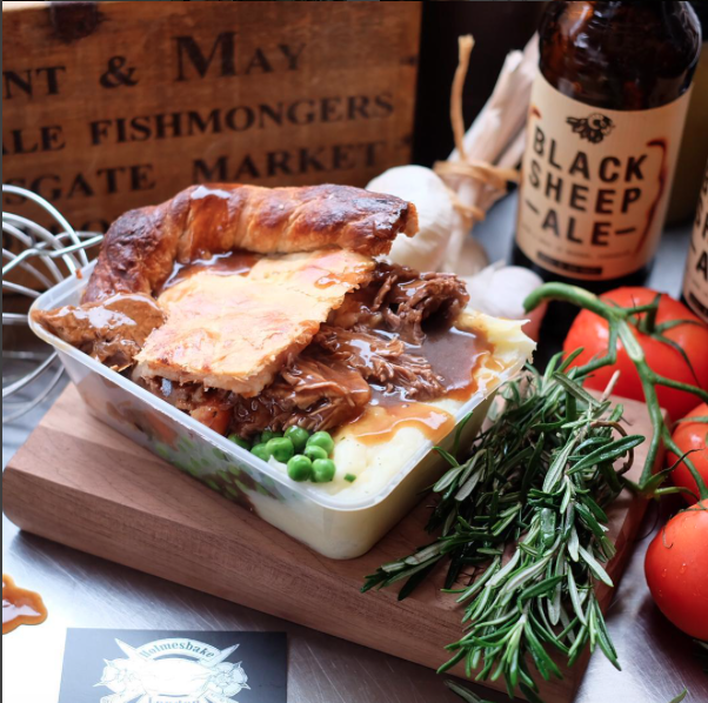 You can't think "autumn" without also thinking of pumpkins! Try Holmesbake's festive take on scottish prime beef, turtle beans, cooked with steamed leeks, sage and onion stuffing. If you don't feel like meat, you can try their roasted vegetable pie with butternut squash and courgettes.
We give thanks!
---
Gail's Bakery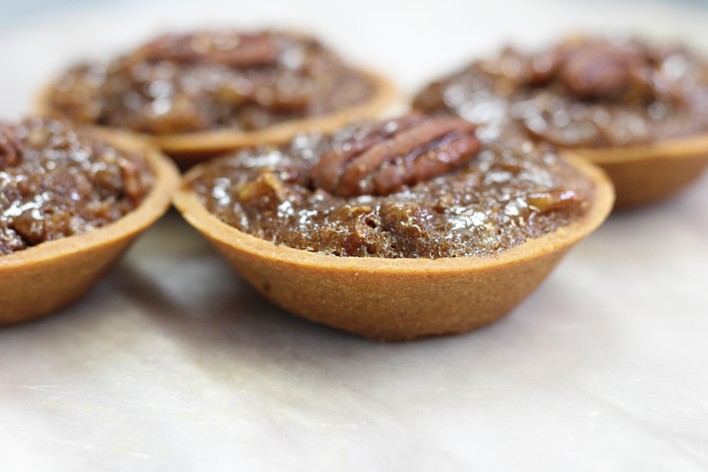 What would any holiday meal be without sweets? We are big supporters of desserts before turkey, so try Gail's delicious autumn treats like these sweet pecan tartlets, they're almost too cute to eat.
Sourdough breadcrumbs and pecans make a great fall pairing to treat yourself with after all that savoury food.
---
Platter Up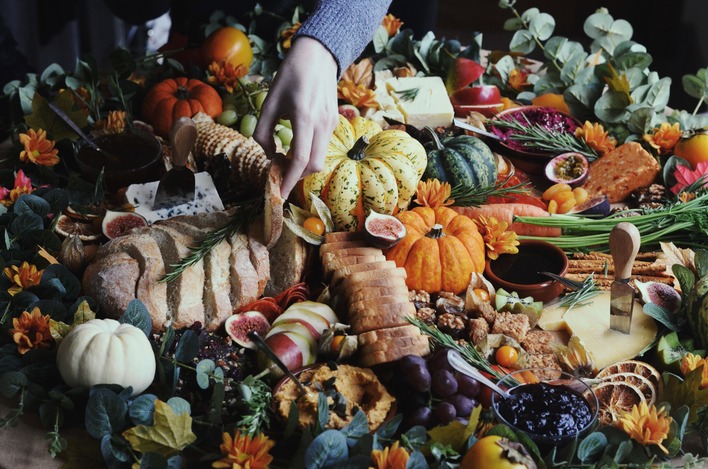 Platter Up continues to amaze with their stunning platter displays. Back for their Thanksgiving menu, their grazing platter includes a variety of cheeses, pumpkin hummus, pears, dark chocolate, fig jam, cranberry sauce - the list goes on!
These platters aren't just for your tastebuds, but also make a beautiful office highlight with these eye-catching platter arrangements all decorated with foliage, gold and orange chrysanthemums, physalis berries and miniature pumpkins.
---
Yorkshire Burrito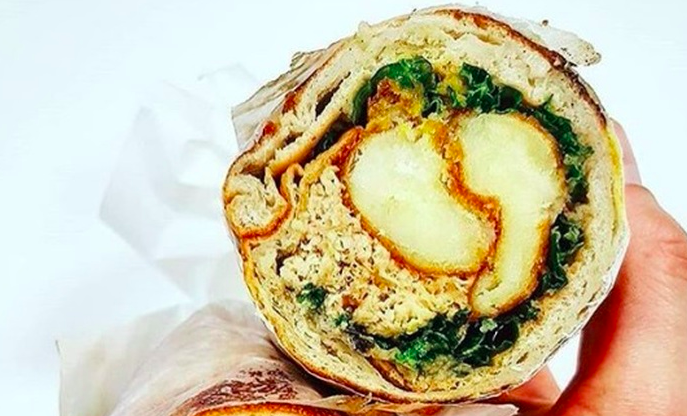 Ever had a Yorkshire burrito? Hear us out.
Yorkshire burrito offers a special Thanksgiving Pop-up with Yorkshire pudding wraps filled with stuffing, greens, roast potatoes and a choice of turkey beef, chicken, pork or cauliflower cheese. Try this unique twist on traditional Thanksgiving food to impress your office.
Are you up for the challenge?
---
Interested in finding more Thanksgiving menu options that deliver straight to your office?
Here at Just Eat for Business, we swap office food for good food. That means we deliver from over 500 restaurants in London straight to your office, all for the same price as going direct.
Simply head to the website, enter your postcode and take a look at all the options available near you today.