September 29, 2021 • •

5 min read
World Vegetarian Day 2021: Our top plant-based picks
Today is World Vegetarian Day! Plant-based food has come on leaps and bounds in recent years, and if you're looking to feature more vegetarian meals in your week, you're in luck.
Whether you're looking for a flavoursome, filling lunch or a sweet treat, there's something for everyone. Plus, no matter if you're working from home or heading into the office, you can enjoy a plant-based meal wherever you are.
Benefits of eating a plant based diet
There are plenty of benefits in including more vegetarian and plant-based meals in your diet. That's not to say you have to go hell for leather and become a full blown vegan overnight, though. Simply replacing one or two meals a week with a vegetarian option is a great place to start!
- A veggie diet can help fight climate change and reduce the negative impact on the environment. Caring for our planet has never been more important.

- Vegetarian diets have been associated with improved health, including a reduced risk of heart disease and lower blood pressure. Healthy employees = happy employees.

- Did you know that there are an estimated 800 'mega-farms' in the UK alone? Encourage your team to oppose factory farming by encouraging plant-based eating in the office.
Check out some of the vegan and vegetarian options that you can order on Just Eat for Business.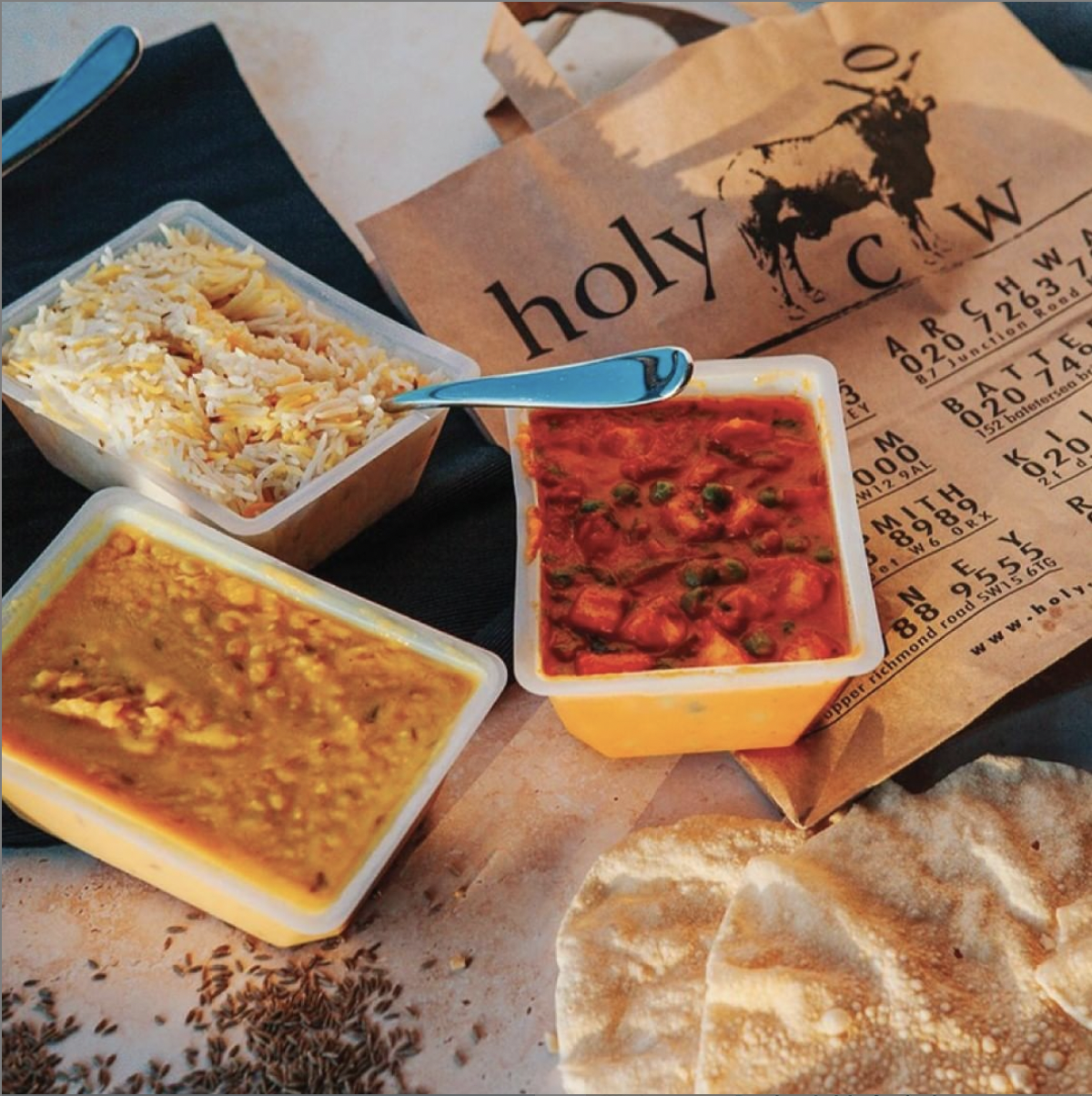 If you're looking for Indian food with a difference, Holy Cow has you covered. Their all-vegan menu includes favourites like street food inspired by Delhi and DIY chole chaat, and their main meals feature classics like Tikka Masala. Plus, all their dishes are slow-cooked and crafted with care in the style of their families from around India.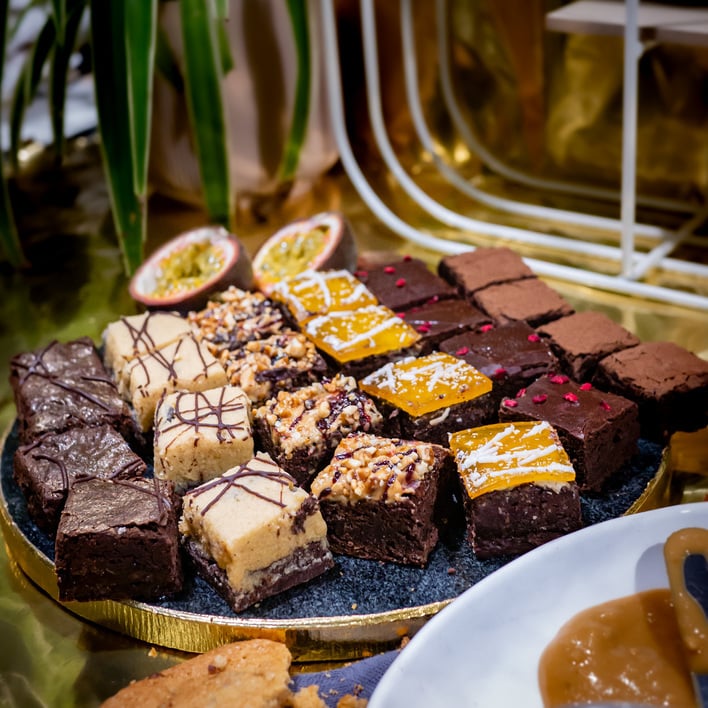 Bad Brownie is a multi-award winning business, and their vegan (and gluten free!) mixed boxes of brownies are sure to satisfy any sweet tooth. And what's more, treating your WFH colleagues to plant based, decadent brownies has never been easier. The Pantry Packages include top menu pics like Salted Caramel, Cookie Dough and Chocolate Chip, and even Coconut and Passionfruit for the fruit fans.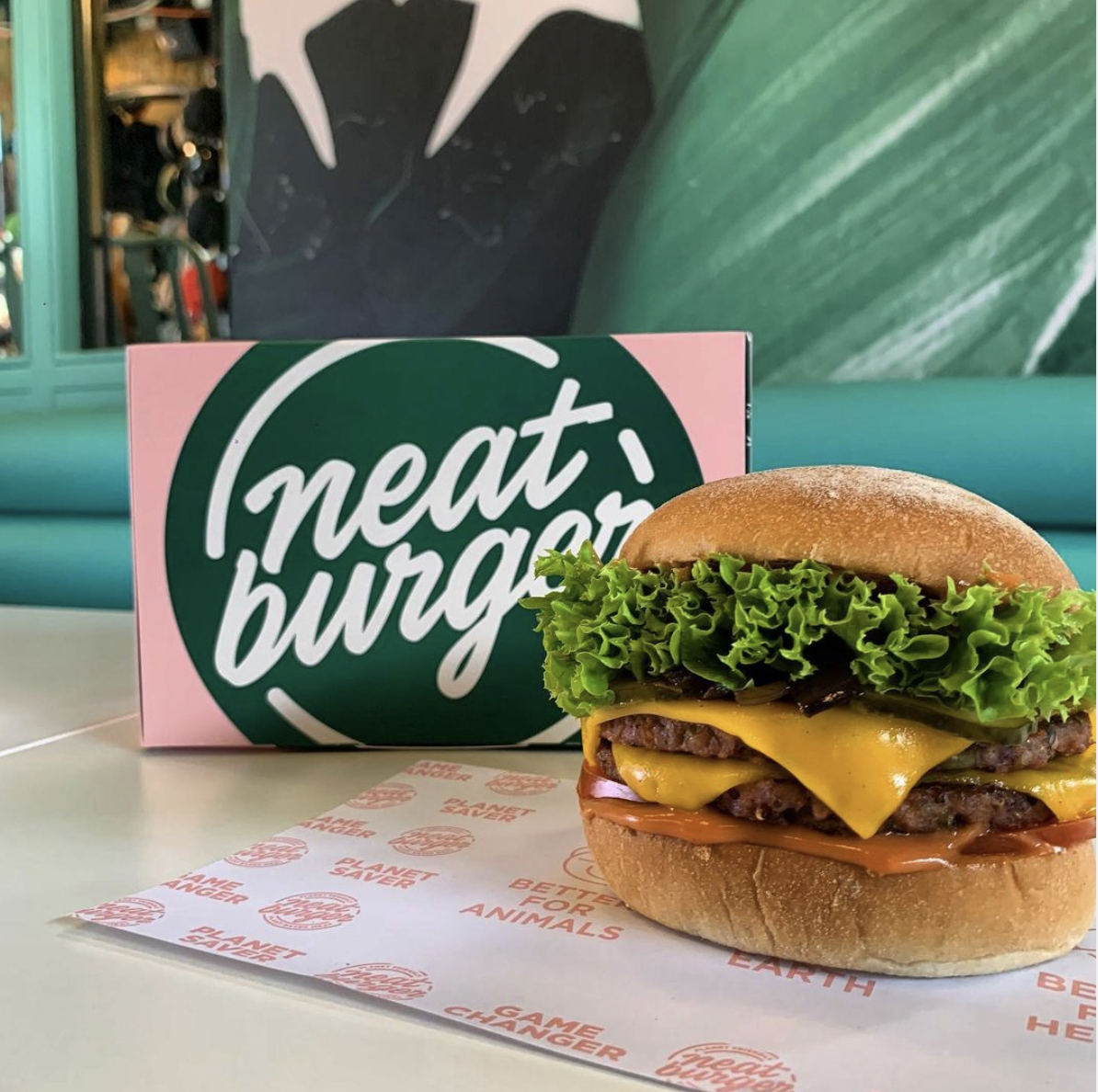 Backed by F1 legend Lewis Hamilton, Neat Burger promises flavour filled fun that will make a positive impact on both your stomach and the environment. Their menu, while modest, offers favourites like Chick'n burgers and their delicious BBQ inspired Smoke Stack. Plus, if you're looking for something a little different, the Neat Dog and the Fillet-No-Fish will hit the spot.
Bring the team together after a long week with a Pantry Package from Lucky Saint. Vegan, dairy free and just 0.5% ABV, it's perfect for those who fancy a beer but don't want the high alcohol content. Lucky Saint's lager is created with a unique brewing process that produces a full-bodied beer with biscuit flavours and a citrussy finish.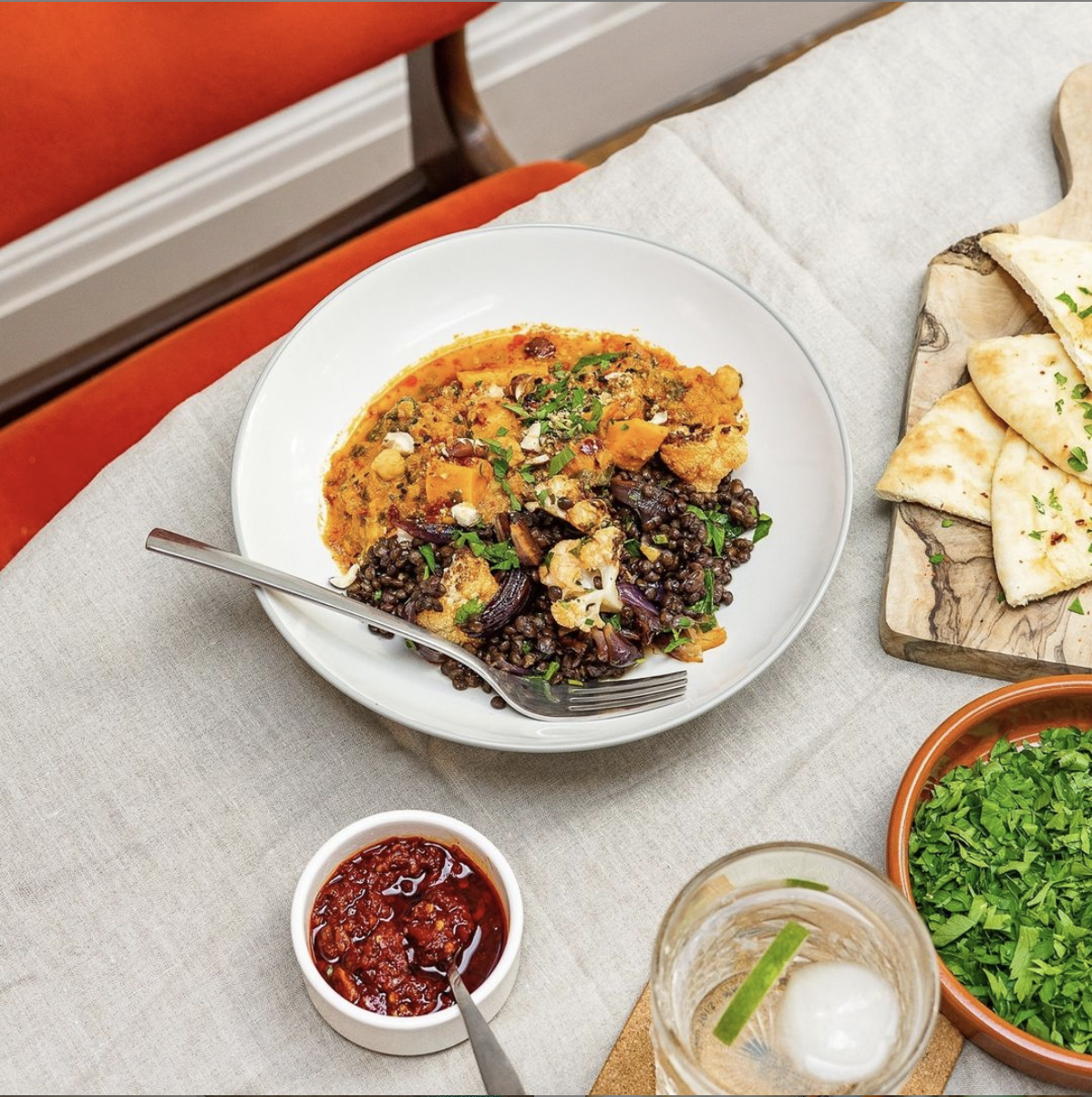 WFH lunches just got WAY more exciting. PEP Kitchen offers a great range of delicious, nutritious and plant-based meals to keep your team energised and efficient. PEP Kitchen's healthy meals are all handmade and ready to heat from frozen in just 10 minutes, making it the perfect lunchtime pick-me-up that's packed with flavour. Top picks include the bake-at-home cookies, the sweet potato curry, and the chipotle bean stew.
We're passionate about delivering delicious and healthy food to employees across the UK. If you're interested in learning more about us or want specific recommendations, feel free to get in touch!