January 12, 2023 • Food •

5 min read
How Eating More Plant-Based helps the Planet | Just Eat for Business
This blog will share ways that you can help look after the planet, one meal at a time.
Did you know that last year alone, more than half a million people took part in Veganuary? It's no surprise. As well as people becoming more aware of the environmental impact that certain foods have on our planet, the amount of plant-based food options available has increased dramatically.
From meat alternatives to delicious vegan pastries, to meals that you don't even realise are vegan - when it comes to the food we eat, there are lots of opportunities to help look after the planet. Our first tip is to consider a vegetarian diet, if the idea of going fully vegan is a bit daunting. Eating a vegetarian diet results in 2.5 times fewer carbon emissions compared to a meat-based diet.
We also recommend choosing organic, in-season foods where you can - even better if they're locally sourced! Of course, if you have lots of people to cater for, buying seasonal food might be challenging. But if you're buying food for a 1-1 meeting, or just choosing that day's lunch, try and research what's in season. For example, the veggies in your salad bowl will do less damage to the environment if they haven't had to travel half-way around the world just to end up on your plate.
Although this tip isn't directly related to eating more plant-based foods, it's one that certainly helps the planet: Ordering your food in reusable containers. Did you know, around 500 million plastic boxes are used across the takeaway sector every year? If you're in the mood to order some lunch in for the team, why not try CLUBZERØ's reusable food boxes? When you order on the Just Eat for Business platform with a participating restaurant, you can choose to opt in for reusable packaging. After you've enjoyed your meal, the packaging will be collected by CLUBZERØ bikes to be washed centrally and redistributed for reuse.
Now, onto some of our plant-powered faves!
HOP Vietnamese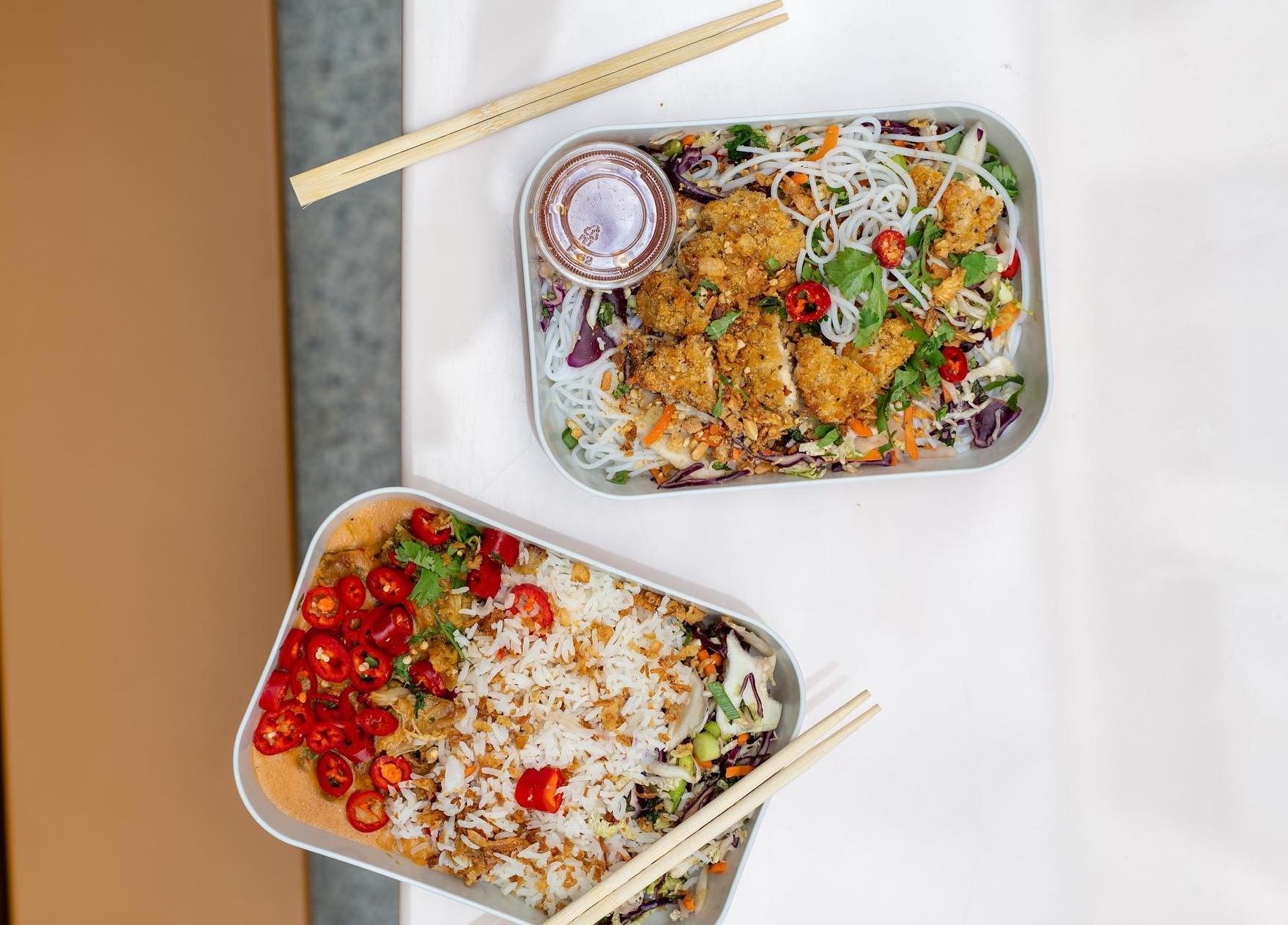 With a menu that's 50% plant-based, you can't go wrong with a fresh, vibrant salad or pho from HOP. Their partnerships with plant-based legends FABLE and Meatless Farm mean that their menu is an instant winner - our faves are the HOPcorn Chick'n Nuggets.
Pomodoro E Basilico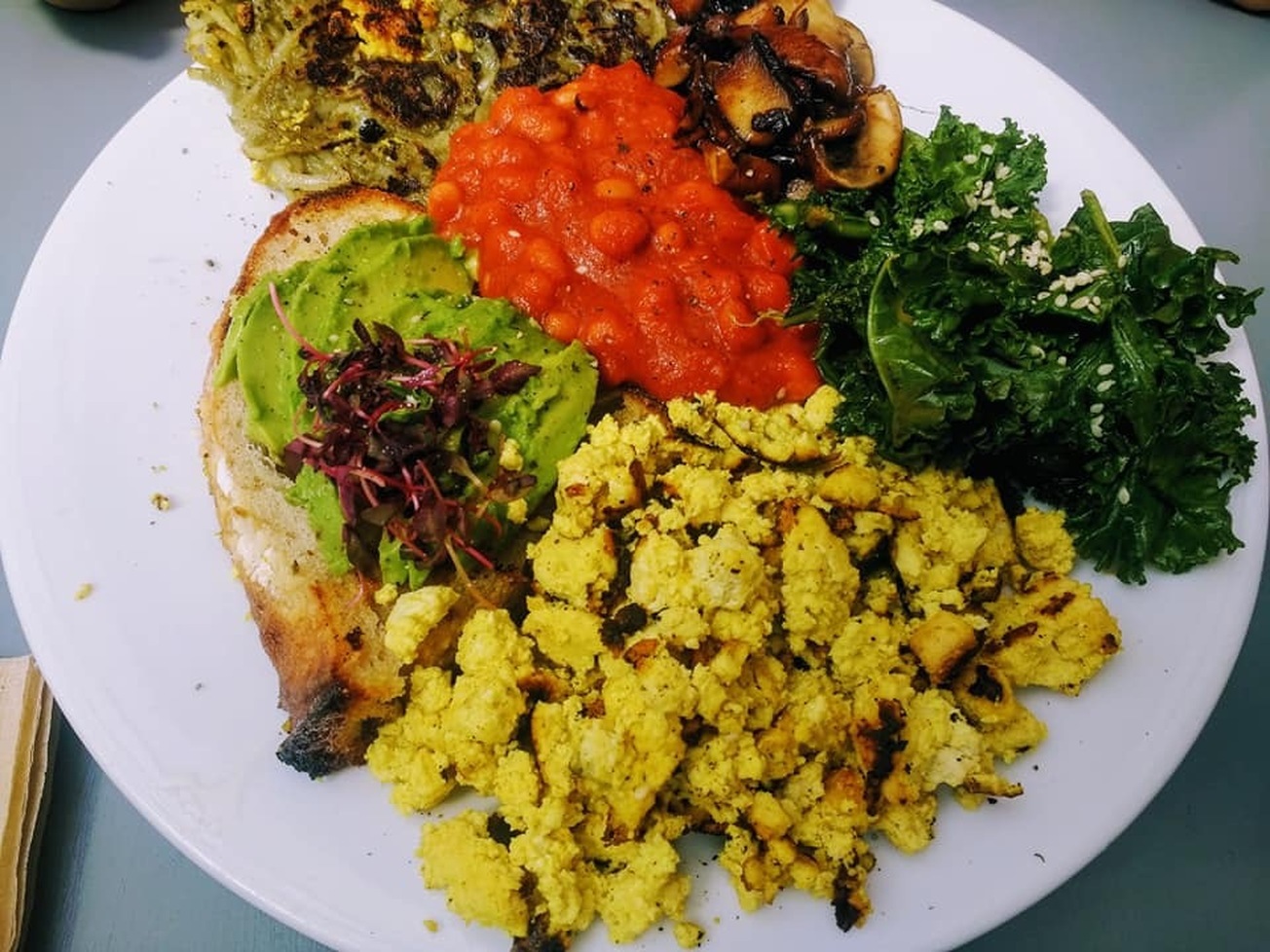 Pomodoro E Basilico is one of our pop-up vendors that's 100% vegan! Their breakfast pop up offers artisan, organic vegan food that's ethically sourced from UK producers. Their Italian Deli pop-up is also a fan favourite, so you're spoilt for choice!
RAWLALA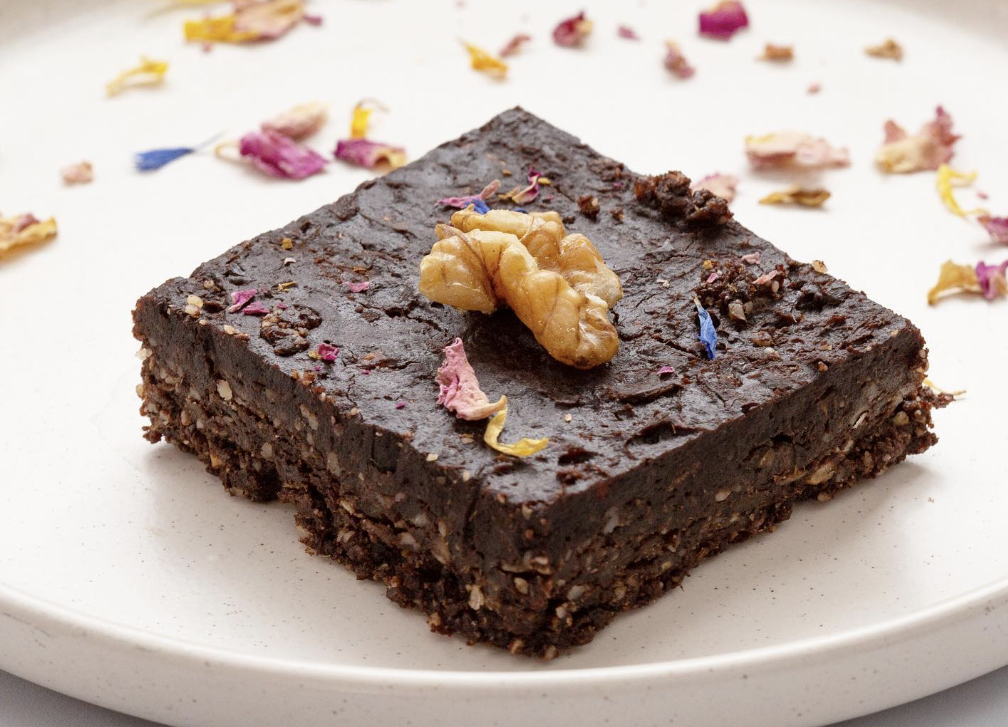 Raw brownies, energy balls, mood-boosting juices... you name it, RAWLALA's got it! Enjoy a sweet treat and look after the planet - everything is vegan, gluten free and dairy free after all.
LEON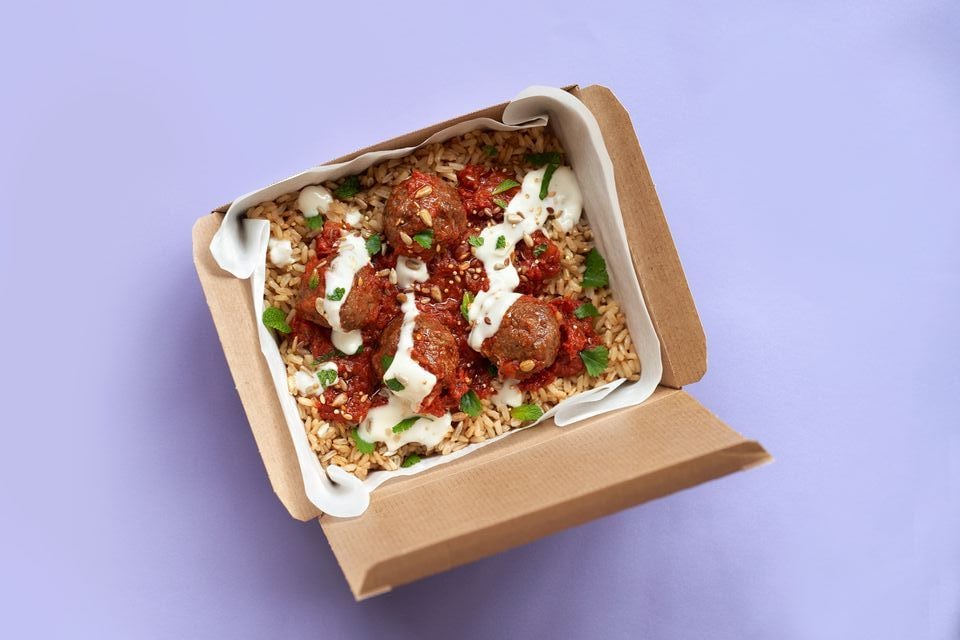 LEON is a certified lunchtime office favourite. Luckily, they offer tons of plant-based options, no matter what time of day you're ordering! Think Vegan breakfast sandwiches, Moroccan m*atballs and plant-based millionaire's shortbread... Yum!
Oh My Daal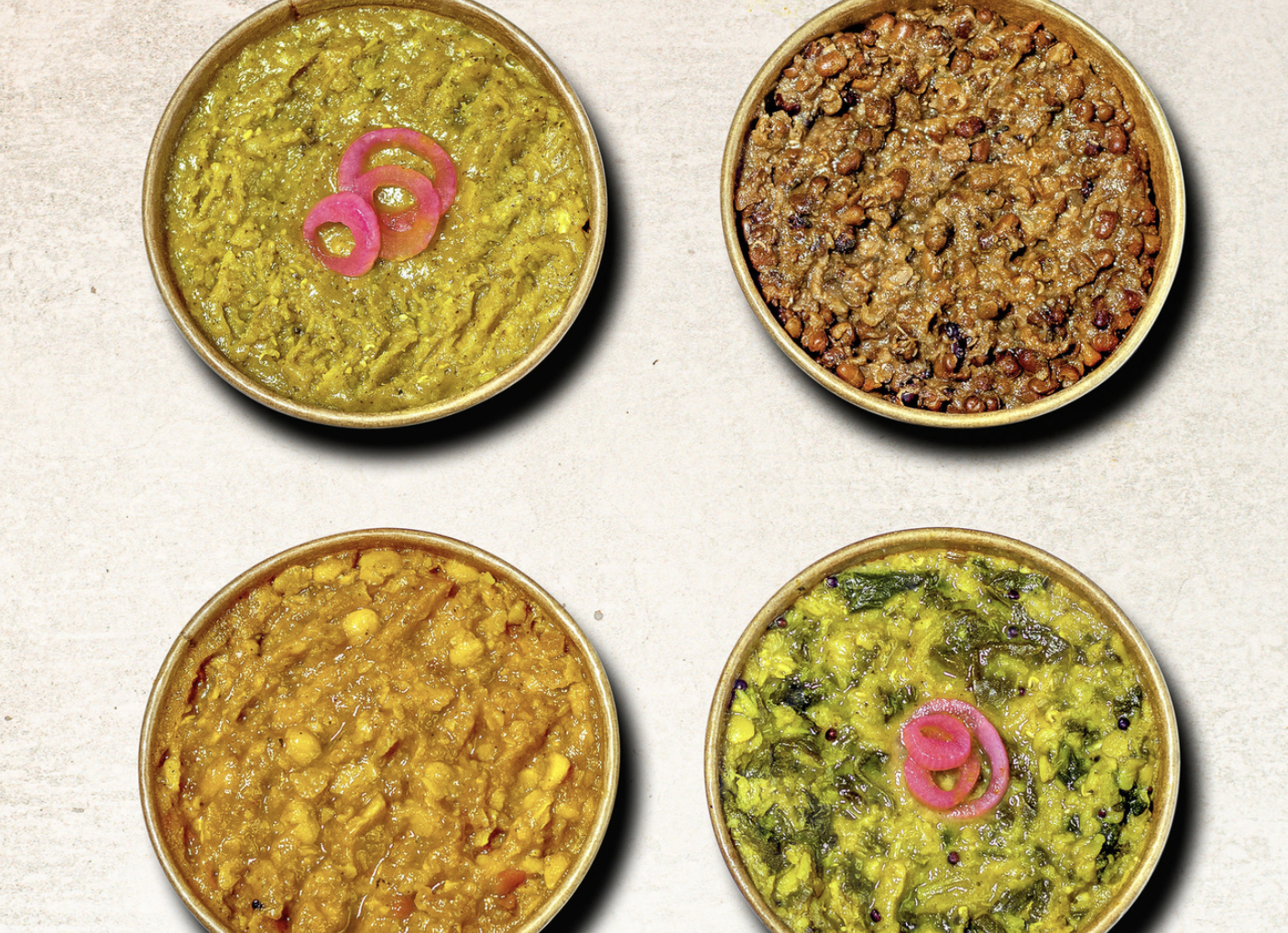 Authentic Indian food is the order of the day at Oh My Daal. All dishes are delicious, well-balanced and healthy, making it the idea choice for your working lunch. The menu has a ton of vegan options, like their Daal of the Day and the Palak Tofu Pot, so ordering your next team lunch is a breeze!
The After School Cookie Club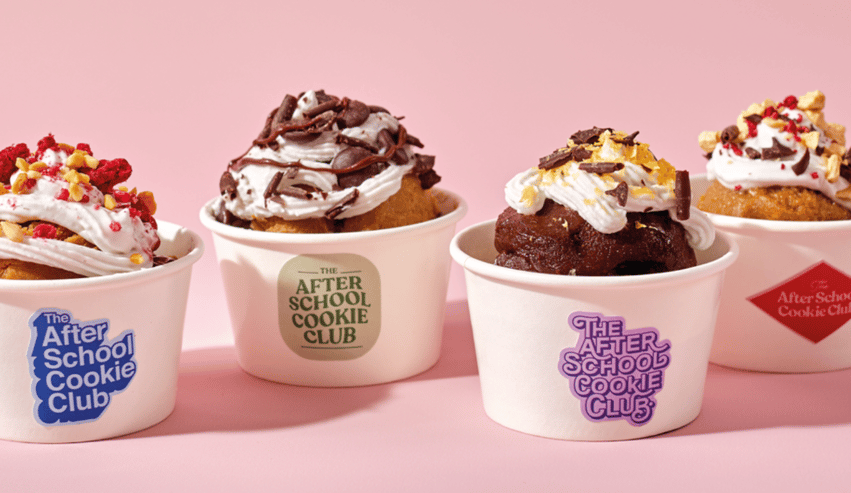 Sometimes, all you're craving is a fresh chocolate chip cookie. Or cookie dough. Or cookie dough and ice cream...! Whatever you're in the mood for, The After School Cookie Club has got you covered with plant-based sweet treats and in-office pop-ups for the whole team to enjoy.