Meet the Vendor: Cupcakes & Shhht
Cupcakes, brownies, cheesecake, cookies and more, meet the women shaking up London's bakery scene in our "Meet the Vendor" series, brought to you by the Just Eat for Business team.
We've seen the plant-based food trend strengthen from year to year as people now eat more consciously and restaurants become more mindful of people's dietary restrictions.
Where once you might have only found one veggie, vegan or no-gluten option on a menu, now you can easily discover a range of free-from dining options that are equally delicious as they are nutritious. And desserts are no exception...
After quitting their day jobs in 2012, cupcake aficionados Caitlyn Badham-Thornhill and Sophie Beale created their own bakery, Cupcakes & Shhht. Since their early days in Camden Market, Cupcakes & Shhht has grown into a bonafide mini empire with a loyal following of guilt-free sweet-lovers. Whether you're in search of cupcakes, cakes, brownies, fudge or cookies, Caitlyn and Sophie use the finest all-natural ingredients to make guilt-free treats; proving that healthy food doesn't have to sacrifice on flavour or flair.
As these top female restauranteurs gear themselves up for more growth, the Just Eat for Business team sat down with co-founder Caitlyn for a chat about their cupcake-fuelled journey, start-up challenges, her favourite menu item and plans for the future!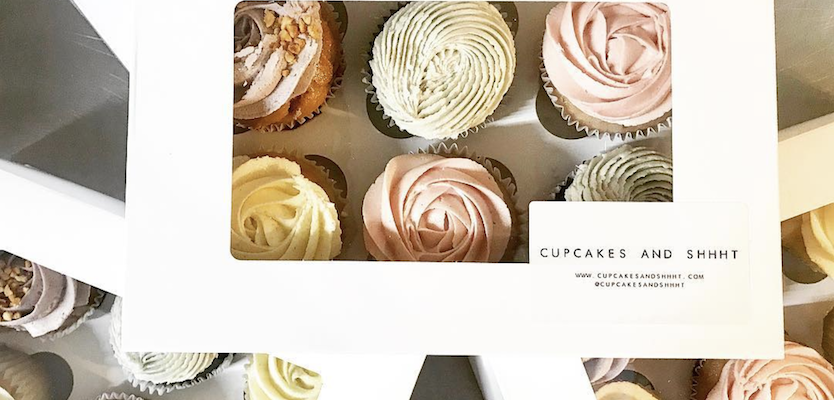 Just Eat for Business: What led you to set up the business?
Caitlyn: We were young, had no responsibilities and both shared a burning desire to follow our dreams.
What was the biggest challenge you faced when you set up shop?
Figuring out how to make ends meet on a daily basis. But, you quickly pick up on what sells, why and how and you learn everyday.
Can you give us a brief summary of the history of the business?
We started as a market stall in Camden Lock Market, started doing pop-ups with Appear Here, we opened a cafe in Elephant and Castle and recently moved to a brand new space in Hackney!
How would you sum up your offering in one sentence?
Everything you've ever wanted, minus the guilt.
What's your favourite item on the menu?
Our blueberry pancakes. Our all-time customer favourite too. It's never leaving our menu.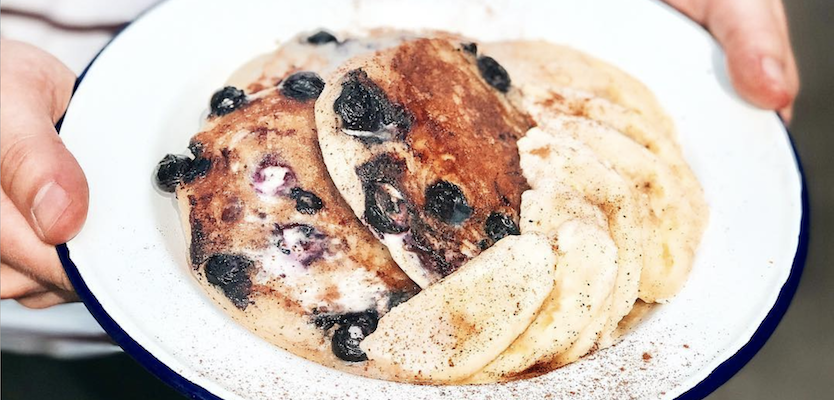 How has working with Just Eat for Business helped to boost your business?
It's so great to be on a platform where we are seen by like-minded people who are all hungry.
What have you learned about your business since working with Just Eat for Business?
We can cater pretty much anything.

How do you find the feedback you receive from customers?
It's generally positive and we love that. Any criticism is always constructive and we appreciate that too. We are continually growing, so are happy to keep learning.

What would be your advice to a restaurant or caterer looking to join Just Eat for Business?
Go for it! It's super easy and very well organised. You are in control.
Thanks Caitlyn for taking the time to chat with the Just Eat for Business team for our Meet the Vendor series! If you want to discover some of Cupcakes & Shhht's delicious vegan goodies for you and the team, simply click the button below and check out their menu for office delivery in London!