Meet the vendor: Sands Catering
We sat down with one of our longest-running catering partners Sands Catering, to learn more about their experience over the years.
With five decades of corporate catering under their belt, family-run Sands Catering certainly know what they're doing when it comes to feeding hungry office workers. Focused on sustainable and delicious catering, Sands' menus are carefully-sourced, full of seasonal ingredients and lovingly prepared, which is why they're a favourite caterer for a wide range of corporate clients.
In our latest Meet the Vendors series, the Just Eat for Business team recently sat down with Sands' owner Mireille to chat about how the catering industry has changed over the years, her favourite menu items and more!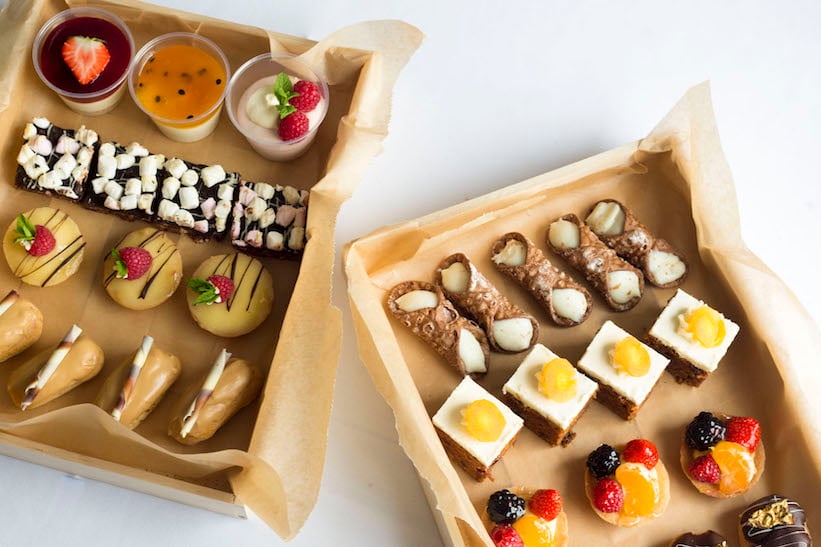 Just Eat for Business: What led you to set up the business?
Mireille: The desire to gain opportunities and new business.
What was the biggest challenge you faced when you set up shop?
Sands has been serving London's working community for just under 50 years so things were very different to how they are today. There was no internet in those days, no mobile phones & not even a fax in sight! Pret hadn't been started yet and olive oil was only sold at the chemist. Spag Bol was considered 'ethnic and out there' and a sandwich was in sliced white or brown with very little else in between. Tea & coffee was just that.. tea or coffee! Those were the 'good?' old days!
Can you give us a brief summary of the history of the business?
Sands Catering was started by the same Italian family that still run the business today. The company started serving local businesses in the Holborn area from the back room of the little sandwich bar they called home. Before they knew it they were making a name for themselves in office catering so new head office and kitchens had to be found to house the expanding business.
Today Sands Catering lives in dedicated commercial kitchens and offices in King's Cross very close to the new St Pancras development. Our business is still going strong with lots more adventures yet to come. The family has expanded a bit too... Our yearly staff Christmas party caters for well over 100 people. The more the merrier!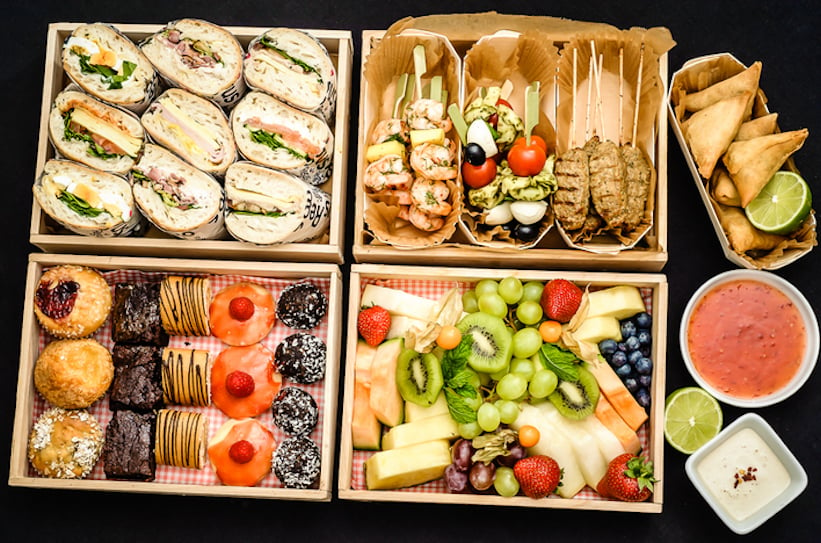 How would you sum up your offering in one sentence?
Affordable, fresh, healthy, delicious food for your workplace, meeting, event or team.
What's your favourite item on the menu?
I love a team brunch! We cater for our own team every Friday and it's always a huge hit.
How has working with Just Eat for Business helped to boost your business?
Just Eat for Business has helped us reach customers we may not have necessarily worked with in the past. They've also helped us push the boundaries on food just when we thought there was no more room left. Basically Just Eat for Business are a great partner to have for the development of your business.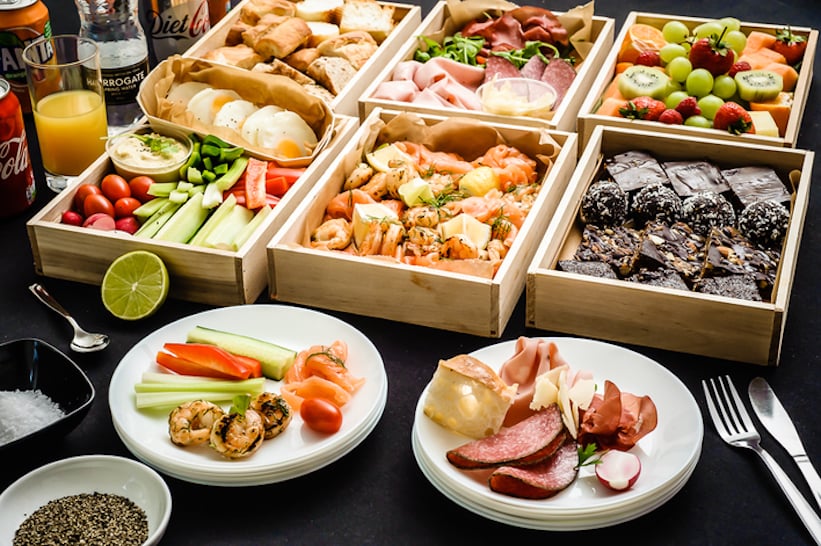 What have you learned about your business since working with Just Eat for Business?
Anything is possible.
How do you find the feedback you receive from customers?
It's really good to hear what the customers' experience was like. We love to share the congrats with our team when things go well and equally the constructive feedback is very helpful too.
What would be your advice to a vendor looking to join Just Eat for Business?
Jump in, what have you got to lose?
Thanks Mireille for taking the time to chat to us!
Check out Sands Catering's menu by clicking the link below and order direct to your office with Just Eat for Business!