How to implement healthy habits into your workday
If you frequently hit the afternoon slump or find yourself unable to resist sugary snacks, the Just Eat for Business team have got all the tips you need to develop a healthier workday routine and inject some new habits into your schedule.
Health is pretty much synonymous with January, with over 70% of people who make New Year's resolutions prioritising being more healthy as their number one goal. And where better to start this new mantra than the place we spend over a third of our time? That's right, at work!
---
Make Every Morning Mighty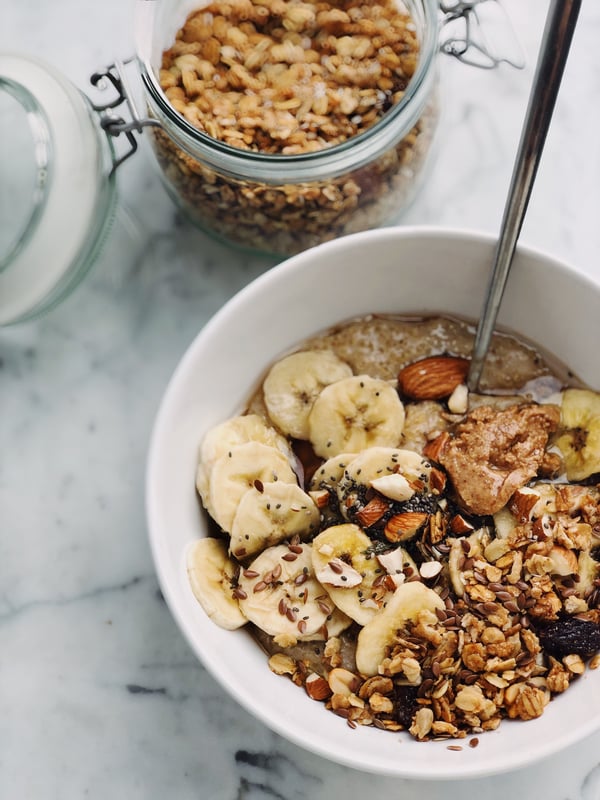 As we all know, hitting the snooze button actually makes us more tired so set that alarm and get up first time. To prevent mid-morning snacking, make sure you fuel your day with a filling breakfast. Check out our winning vendors offering great breakfast options that the whole office will love and start the working day with a motivating team brunch that's delivered directly to your office. With porridges, breakfast pots and boxes to choose from, Leon offers a whole variety of breakfast goodies. For egg-cellent Italian-style breakfasts, Coco Di Mama has got you covered. Our team loves their baked eggs and hot baguettes!
---
Stick to a Schedule
Erratic eating is not good for your health as it disrupts your body clock. Try to eat at the same time every day so your body gets into a positive routine so you'll be less likely to reach for the snacks. Our Meal Plan option is a great way to schedule regular meals for your team at the click of a button. Let one of our amazing account managers know your dietary requirements, and we'll put together a handy meal plan so you and your team can enjoy a variety of meals, delivered directly to your door at the same time every day.
---
Prep Ahead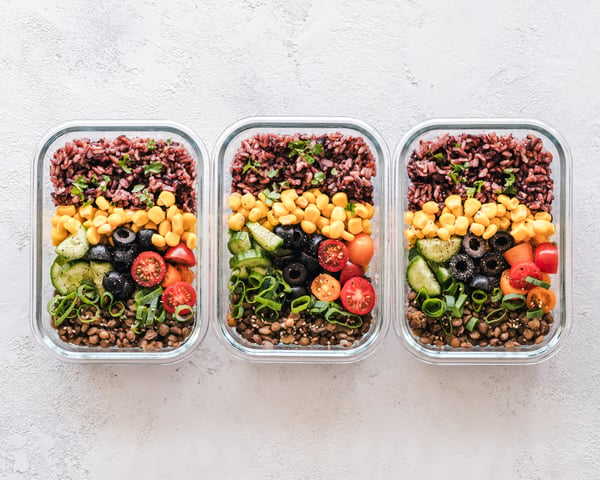 Meal prepping is a great way to ensure you're eating healthy and prevents panic-buying on your lunch hour. Dedicate some time on Sunday to making your lunches, adding in the finishes touches each morning to prevent anything going soggy (we're looking at you, brown avocado). Pasta salads, soups and grain bowls are great for prepping ahead, and will keep you full all day. At Just Eat for Business, we offer an Individual Choice ordering option, letting your colleagues choose their own food. You can choose your healthy lunch in advance, so you can stay on track with no risk of grabbing a last minute unhealthy bite.
---
Portion Control
Whether we're stressed out or just craving a treat, we all reach for snacks at some point. Usually, we crave foods that are high in fat and sugar and this is how unhealthy habits are formed. Get ahead of the game and bring your own healthy snacks into work in portions, (so you can't binge a whole tub of hummus in one sitting!).
---
Break Out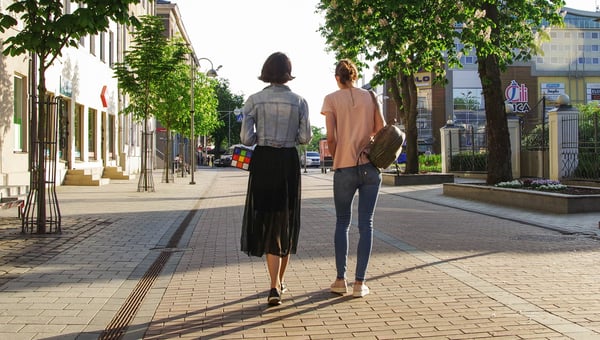 Try to get out of the office during your breaks as much as you can. A brisk 30 minute walk does wonders for your physical and mental health, and fresh air is always a welcome change to stuffy office spaces. Got a meeting with your manager? Why not suggest taking it outside and making it a walk-and-talk (weather permitting, of course)? Here at Just Eat for Business, we're big fans of changing up our meeting styles and quite often will have our 1:1s during a stroll around the block. Find a nice green space to relax during your lunch hour so you feel invigorated when you get back to your desk.
---
Encourage Each Other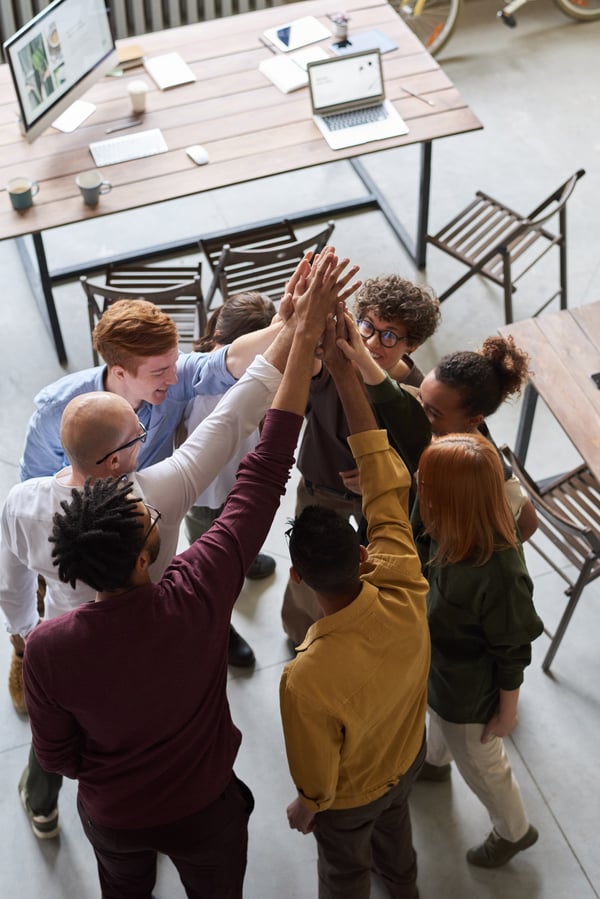 You won't be alone trying to make healthy habits at work, so speak to your co-workers and start motivating each other. This could be taking it in turns to provide healthy office snacks, making each other lunch once a week or going for a walk and catch up at lunch time. Studies show that people are more likely to achieve a goal if you tell someone else about it, so give someone permission to hold you accountable and keep you on track. Start lunch time activities that you and your co-workers can do together. It's a great way to socialise and clear your head after a morning at your desk. How about a running club or a board game to play together?
---
Stay Hydrated
Keep a topped up water bottle on your desk and track how much water you're drinking, either in your head or using an app. We should be drinking about 2 litres of water a day and, if we haven't drunk enough, we are more likely to feel fatigued, grumpy and suffer from headaches.