January 14, 2020 • Food •

5 min read
4 Unexpected Benefits of a Healthy Diet
It's no secret a healthy diet has lots of great benefits that reach far beyond weight loss and longevity. Read on for four additional unexpected benefits of a healthy diet.
For many, January is the start of new beginnings. A new year gives way for an improved mindset and hope for sticking to New Year's resolutions - often times with a focus on a healthier life. While exercise plays a huge part in one's overall wellbeing, a healthy diet should not be overlooked as it is playing a big, if not bigger, role in living a life of good health.
Not only does healthy eating help on a personal level, but it also affects one's work life as there is a connection between physical wellbeing and engagement in the office. Healthy employees are more focused and productive at work, benefitting everyone.
Read on for unexpected benefits of maintaining a healthy diet below:
---
Better Sleep
A good night's sleep can makes us feel like we can take on the world. Rested and bright-eyed, we are less likely to get irritated and distracted when something doesn't go to plan. Better food quality directly links to improved sleep by disrupting the sleep-wake cycle less than a diet high in fat would.
---
Higher Energy
We all know the afternoon slump that hits us after a lunch full of carbs and refined sugar. It makes the body feel sluggish and demotivated to finish the afternoons strong. Eating a healthy and balanced diet with the right nutrients helps with delivering stable energy while maintaining a good blood sugar level. This evens out the up and down of focus and motivation many experience throughout the day.
---
Improved Mood
Undoubtedly, all of these benefits are great. But who wouldn't do with a little more happiness all around? A better mood tends to spill over to other areas of life and influence positive behaviour and actions.
Whole foods that are minimally processed are rich in nutrient and support mental well-being. B6 Is the body's natural feel-good chemical and can be found in poultry, bananas and sunflower seeds, so stock up!
---
Positive Brain Activity
Healthy eating habits promote better sleep, result in higher energy, improve mood and, as a result of this, increase positive brain activity like alertness and concentration. A good diet nurtures the brain and whole foods deliver nutrients that boost brain function and antioxidants that support memory and attention.
To help you choose the best foods to support your physical and mental wellbeing in and out of the office, we rounded up some of our favourite healthy vendors, all without compromising taste:
---
Green House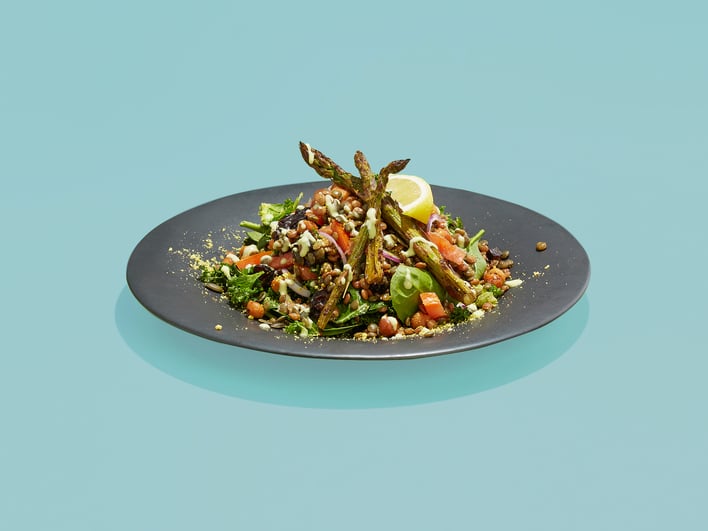 When the pressure is high, ease your anxiety with this anti-stress salad that will keep you sharp, balanced, and ready to conquer your to-do-list! Made with French lentils, kale, plum tomatoes, basil chickpeas, spinach, roasted asparagus and many more delicious and healthy ingredients will keep you powering through the day!
---
Key to Food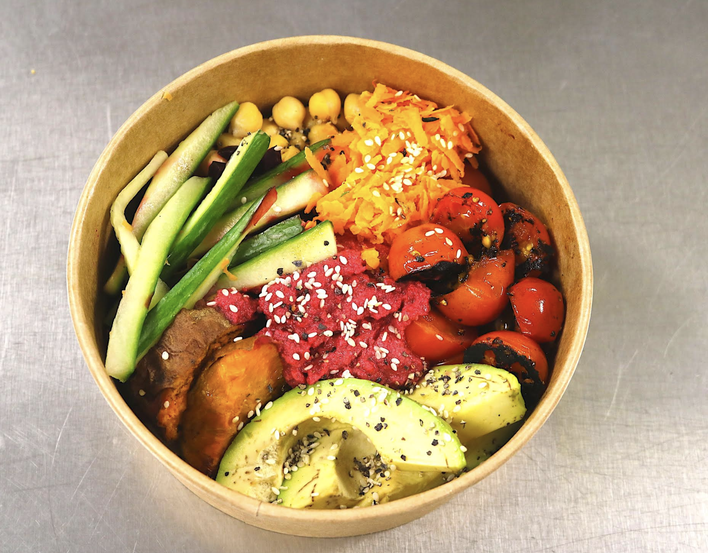 Key to Food is determined to help you make a healthy lifestyle more attainable. Offering dishes in three different versions depending on your fitness goal (loose, maintain or gain weight), their healthy and delicious meals are freshly prepared and packed with nutrients. Try this bowl of happiness with tomatoes, grated carrot, chickpea, avocado and hummus for a lunch that won't leave you feeling sleepy and unproductive.
---
Crussh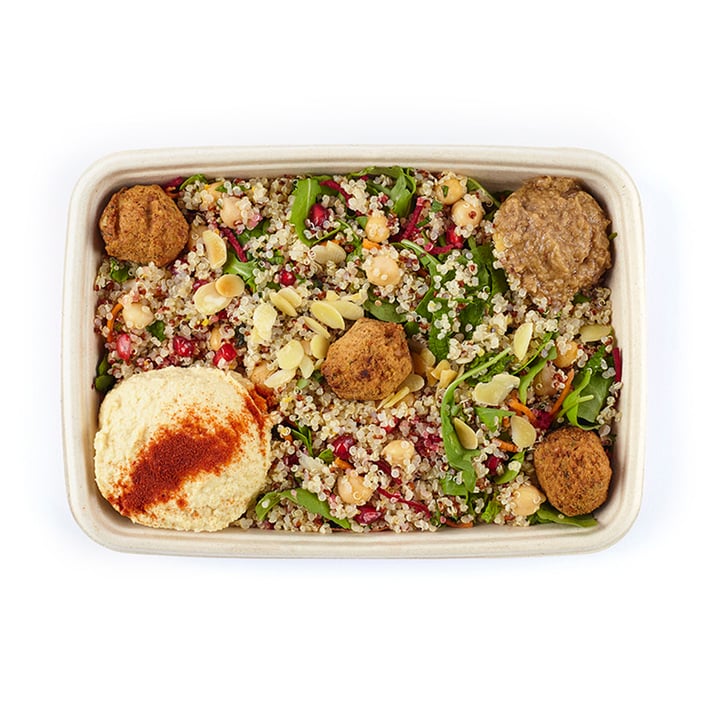 With an extensive menu that healthy-eaters dream of, Crussh offers everything your heart could desire including salads, wraps, hotpots, health boxes, smoothies, protein balls and more. Handmade daily in their Crussh kitchens, the team are on a mission to serve food that improves their customers health whilst also tasting great.
---
Looking for more healthy options? Have your lunch delivered straight to your office and help us change the way office food is done!
So if you're ready to swap office food for good food, hit the button below to see what Just Eat for Business can do for you.