July 5, 2019 • Food •

3 min read
The 5 most decadent chocolate treats in London
(but secretly just another excuse to order more chocolate treats to the office with Just Eat for Business)
It was World Chocolate Day on July 7, which really just meant eating as much chocolate as you could in one day. To celebrate, we'd rounded up the best chocolate treats in London for you to make your way through. But don't stress - just because World Chocolate Day is over doesn't mean you can't still indulge in these delicacies.
---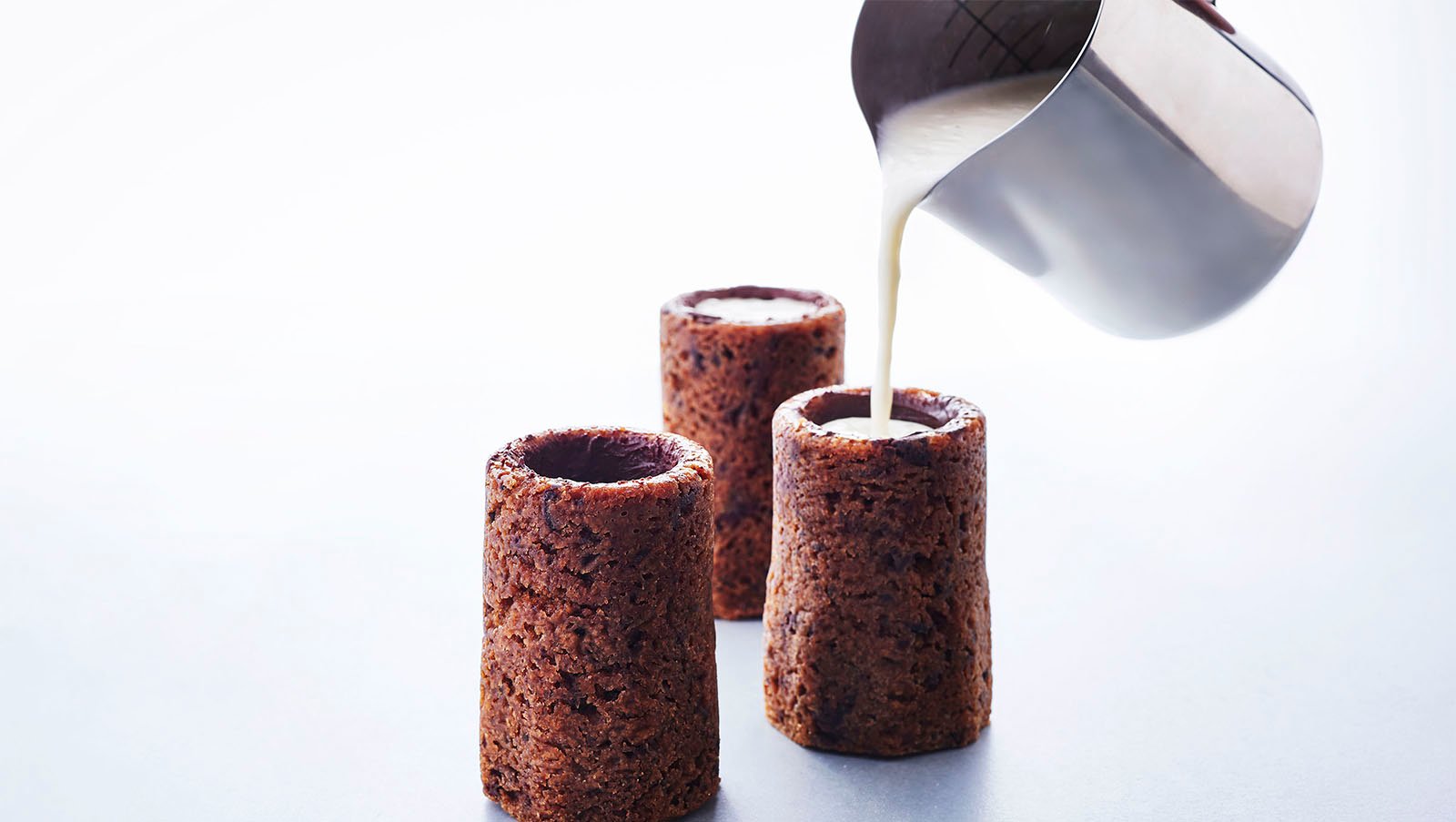 Dominique Ansel Bakery is an innovative French patisserie serving some of the best sweets in London, and their unique take on the classic cookie + milk combo is pure genius.

Their chocolate chip cookie shots are served with cold-infused Tahitian vanilla milk - because we all know milk just tastes better coming out of a glass made of cookies. A work-friendly shot to get you through the day, who knew such a thing existed?!

Order Dominique Ansel Bakery's cookie shots and more to your office today with Just Eat for Business.
---
SAID's heavenly hot chocolate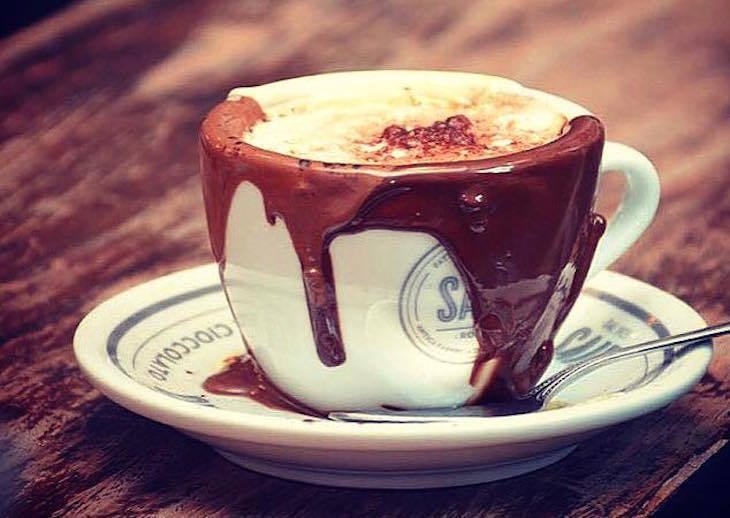 This Italian chocolate shop and café recently opened it's doors in Soho and boy do they do a mean hot chocolate. Available in milk, dark and choc-hazelnut variants, their signature hot chocolate is made from high-quality melted chocolate rather than cocoa powder for a chocolate-lovers dream. Rich, thick and authentically Italian, this is not for the faint-hearted.
---


Run by two chocolate loving enthusiasts, Bad Brownies create the fudgiest and gooiest brownies in town. With flavours like triple chocolate, peanut butter and ferrero rocher, you know you're in for a good time with these decadent treats.
Our favourite? The salted caramel brownie - two layers of rich chocolate brownie, sandwiched with handmade salted caramel sauce. It was even voted the best brownie at London's Chocolate Festival, it's that good.

Give in to your sweet tooth today and order Bad Brownies to the office with Just Eat for Business.
---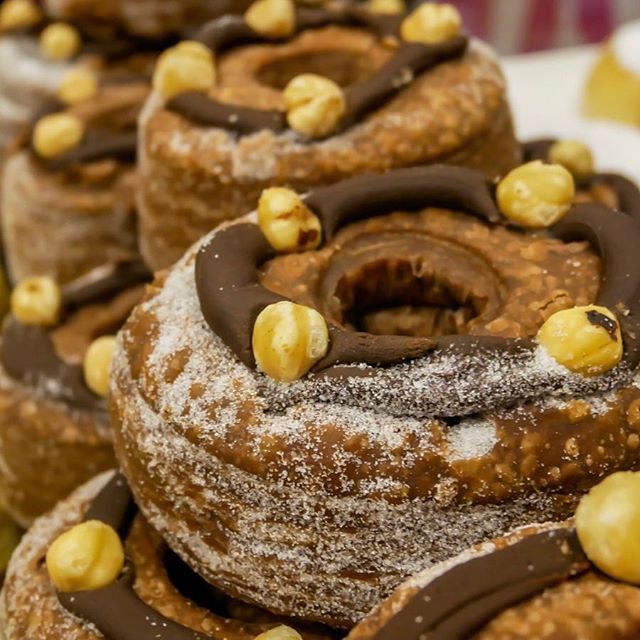 What's better than a chocolate croissant or chocolate donut? A chocolate cronut, of course! This genius creation combines the best of both treats in the best possible way, and Dum Dum's Nutella Cronut perfectly hits the sweet spot.
Think chocolate croissant dough filled with Nutella-infused buttercream finished with a ring of chocolate ganache and roasted hazelnuts…salivating already? We've got you covered - get Dum Dum Donutterie's epic chocolate treats delivered direct to your office with Just Eat for Business.
---
Chin Chin's
Valrhona chocolate nitro ice-cream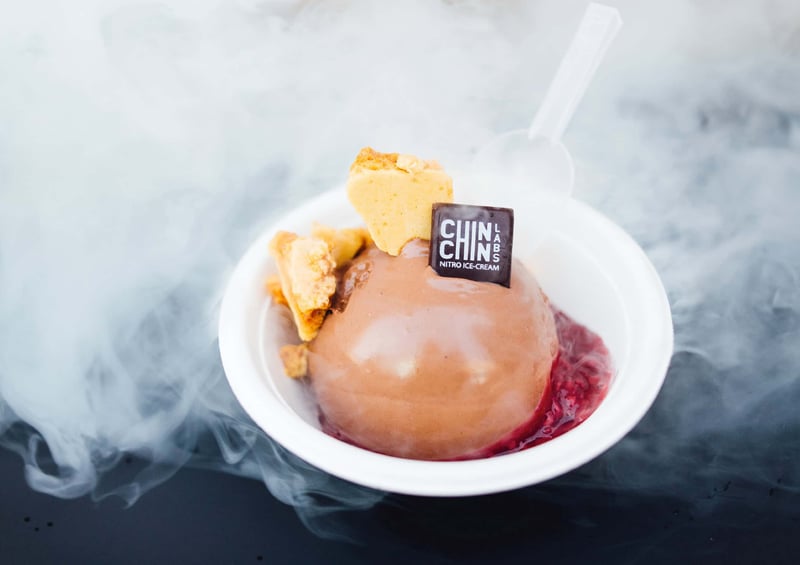 Warning: Chin Chin is not your average ice cream parlour. This science lab meets ice cream joint uses liquid nitrogen to freeze its ice cream, giving it the most creamiest consistency you could dream of. Simply pick a flavour, then choose from over 10 toppings and sauces to complete your ice cream experience. Their classic Valrhona Chocolate flavour with honeycomb and raspberry sauce is deliciously rich and the perfect treat for a hot summer's day.
---
Want to satisfy your team's sweet tooth with some chocolate treats?
At Just Eat for Business, we deliver office food to workplaces in London every single day. No fuss. No hassle. And from some of the most interesting restaurants in the city. In short, we're the London corporate catering specialists.
So if you want to start doing food at work the right way, take a look at the options near you.