Celebrating women in business - Introducing Luminary Bakery
For the whole month of March, we're cheering on all the incredible women we work with in celebration of International Women's Day this month. Next up: Luminary Bakery
Luminary was built by women - for women. Supporting women from all walks of life and those with a social and economic disadvantage, Luminary Bakery started as a social enterprise designed to offer opportunities for women to build a future for themselves. In a safe and professional environment, these women are encouraged to grow holistically, encouraging ambition, restoration and second chances. Through their programs, Luminary Bakery offers courses, work experience and paid employment where baking is used as a tool to take women on a journey to employability and entrepreneurship, equipping them with transferrable skills for the working world.
We sat down with Grace, Luminary's Cafe Baker from one of their locations to chat about her journey and experience in the food industry as a female.
What's your background and career path up until this point and what do you do now?
I have always had a fascination with baking, so it made sense that I passionately pursued a career in it by seeking out any opportunity available within bakeries around the city. For example, when I wasn't confident in dough and laminated pastries, I sought out locations that offered a position in not only learning those skills but advancing in them.
I now work at Luminary as a Cafe Baker. My role entails baking all the products for one of our branches and giving training opportunities to people seeking work experience, similar to how others taught me along the way.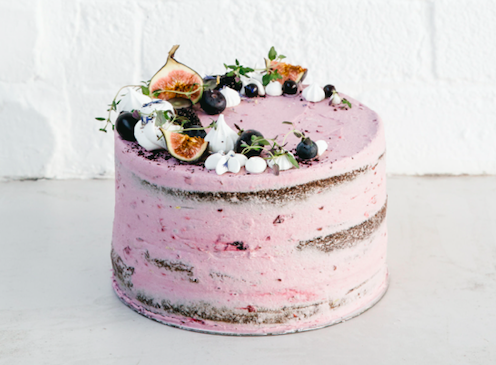 What first interested you in the food industry?
I have always been obsessed over food! I think it's a nice escapism because of the fascination around it; there's no boundaries to creativity. There's always something to learn.
What do you believe are some of the biggest challenges that women in the catering sector face today?
There's an assumption that women cannot cope in this industry. Whether it's physically or mentally, there's a tendency for people to overlook these assumptions and even scrutinizes against women, rather than address them. Therefore, creating an environment that can work against women rather than empower them.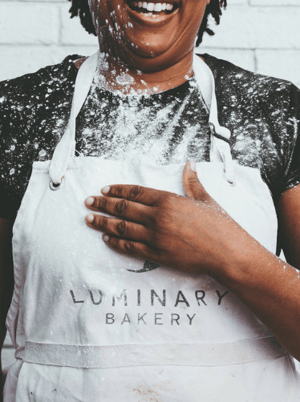 Have you ever felt discriminated against or been encouraged as a woman in catering?
I have experienced challenges of being a woman in this industry, but I've also had many friends who have been discriminated against as well. There's a hierarchy of power that perpetuates this cycle.
On the other side, I've definitely been encouraged, especially through Luminary's ethos that's specific to encouragement and empowerment. I think things are changing in the industry to be more inclusive.
What steps should be taken to attract more women to working in the catering and hospitality sector?
Besides the importance of addressing the cycles of discrimination, I think it's about giving opportunities rather than favoritism. Recognition of someone's unique skill should be honored, no matter their race, gender, or background.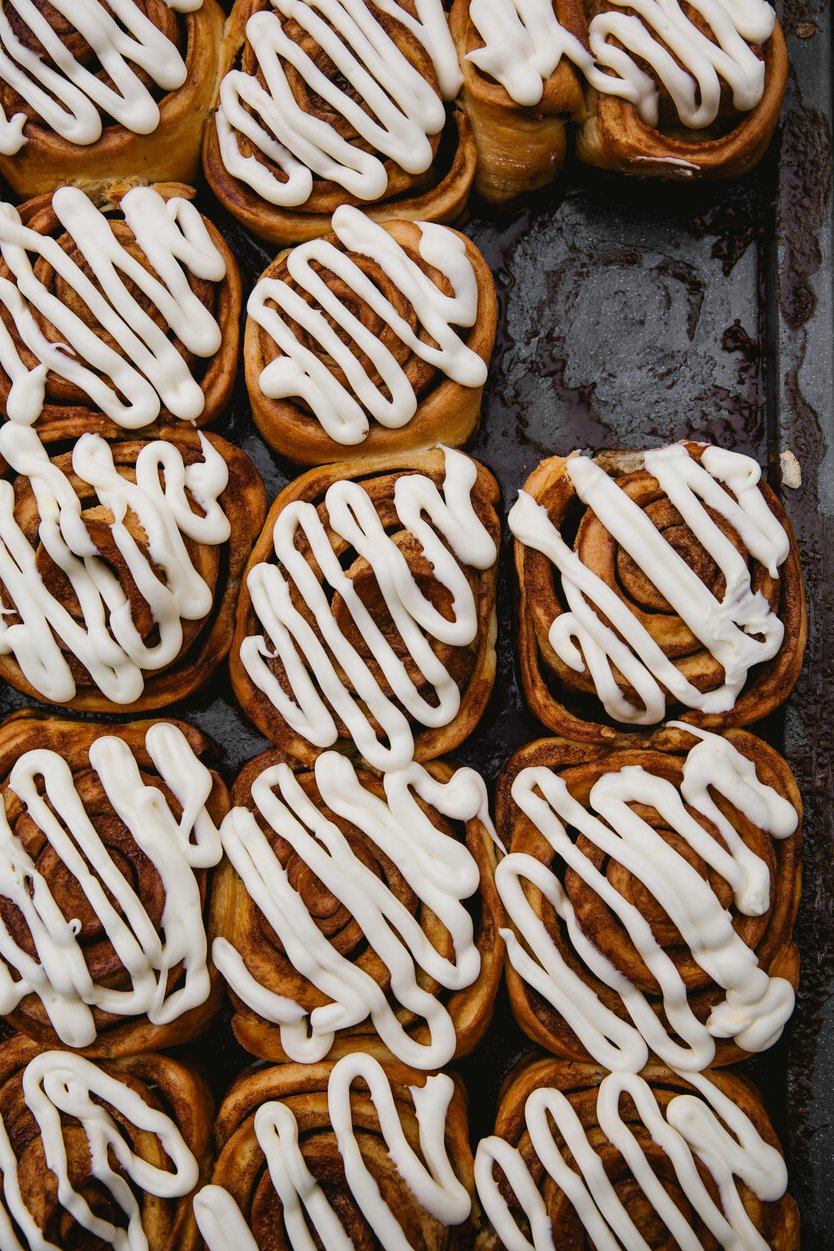 What would your advice be to a woman looking to start a career in the sector?
The feeling that women cannot question things or speak up is something I believe is beginning to change. Take a chance and keep your integrity! There are so many opportunities and landscapes that are changing (like Luminary); don't let one part of the industry hold you back.
---
If you would like to support Luminary Bakery with their mission, you can donate here and order their delicious treats here.